Digiday covers that latest from marketing and media at the annual Cannes Lions International Festival of Creativity. More from the series →
Sign up for the Cannes Briefing for daily updates on what Digiday is doing this year at Cannes delivered every morning.
Facebook has big plans for Cannes Lions. The tech giant is bringing three of its top business executives — Sheryl Sandberg, Carolyn Everson and Antonio Lucio — to the annual industry gathering on the French Riviera. Joining them will be a fleet of Facebook employees spanning agency and client sales executives, product and the Facebook Creative Shop.
Headquartered at its own beach space on the Croisette, Facebook will be hosting panels, conversations and activations on the importance of creativity in advertising, the power of Stories, Groups and VR as storytelling mediums and how Facebook is supporting the push for greater diversity and inclusion in advertising. On Tuesday night, Facebook will also host a party where clients and other partners can enjoy bites, booze and what's likely to be an eye-popping sunset right by the water.
It can be easy to forget in those Instagrammable moments and rosé-tinted conversations the fact that regulators from the U.S. to Singapore are closing in on Facebook and looking to impose restrictions on the company's business practices. After years of moving fast, Facebook is now reckoning with what it broke — and the calls for not just regulation, but in some corners, a larger break-up of the company, are only getting louder.
Facebook is not alone in facing a serious external threat. Google and Twitter, fellow beach space hosts along the Croisette, are fending off heavy criticism with regard to how they handle brand safety and user behavior on their platforms. After years of watching tech giants ranging from Netflix to YouTube siphon away viewers (with the added fear of the platforms eventually taking a bigger cut of ad dollars), large entertainment companies such as Disney, NBCUniversal and WarnerMedia are making large-scale investments in streaming video while modernizing their advertising businesses. Digital publishers are struggling to diversify businesses after ceding the digital ad market to the duopoly. On the buy side, agencies are facing down the dual forces of cost-cutting clients and competition from well-capitalized consultancies. Brand clients, meanwhile, are worried about challenger DTC brands eating their lunch, while those same DTC brands grapple with rising marketing costs on performance platforms. And the ad tech middlemen? Well, many of them just hope to keep the lights on as the sector deals with bankruptcies, layoffs, heavy debt loads and jittery investors.
In Cannes this year, no business or industry feels completely safe.
Crises on all corners
This year, Google will be hosting "pride celebrations" and panel sessions on inclusive marketing at its own beach space. But its video behemoth YouTube still struggles to restrict the dissemination of toxic content — including those that target people of a different race, gender and sexual orientations — and often, when such unsavory videos are unearthed, YouTube has had trouble reacting as quickly as some of its critics would like. Has this affected YouTube's business? Has any major platform, from Facebook to Twitter, taken a business hit for a smorgasbord of brand safety issues? Outside of short-term and PR-savvy advertiser boycotts, not really.
Governments, however, are a different story. Google has already incurred billions in antitrust fines from the European Union, and Facebook is expecting to take a $3 billion to $5 billion hit from the U.S. for violations tied to a privacy settlement in 2011. Presidential candidates are talking about breaking up big tech.
Meanwhile, big media giants including Disney, NBCUniversal, Viacom and WarnerMedia are expected to show up big in Cannes. They will talk about the scale of their businesses, the premium nature of their programming, their experienced storytelling capabilities and how they can bring advertisers into the fold. But it's also true that linear TV ratings are continuing to decline, and the vaunted power of TV advertising is on shakier ground when more and more viewer time and attention is going to ad-free environments.
These media giants are secure in the knowledge that the $70 billion TV ad spending is still largely going toward legacy media companies. But it would be foolish to ignore the amount of investments Google, Facebook, Amazon, Roku and other platforms are making to get a greater share of TV ad dollars — especially as TV viewing increasingly moves towards apps that are distributed in internet-connected TV ecosystems controlled by these tech giants. HBO needs Amazon and Roku if it wants people to subscribe to its streaming service.
For agencies, the threat of consultancies is not going away. In research conducted by Digiday in April, 22% of 73 client-side marketers said they were going to shift work from traditional agencies to consulting firms. There are some promising signs in that consultancies still lag in terms of creative capabilities, as well as the ability to execute on media strategy instead of only being able to tell marketers what they're doing wrong. But when Accenture Interactive buys Droga5 for a price tag that could be as high as $475 million, it's hard to remain flippant about whether consultancies can eat into the agency business.
These are just some of the big challenges confronting major players in media and marketing. Beyond tech platforms, big media giants, ad agencies and consultancies, publishers and ad tech vendors are still fighting to prove that their businesses can be sustainable over the long term while under the shadow of constant layoffs, bankruptcies and fire sales.
What's the real purpose of Cannes?
Cannes Lions was created to be a celebration of creativity in advertising, but that can be hard to tell when so much time and money is spent on boozy parties, giant yachts, castle dinners and everything else that happens away from the Palais des Festivals.
Cannes now is so sprawling it has many different ecosystems. Talk to one person, you'll hear it's a meaningless boondoggle. Talk to another, you'll hear it's the most important part of their year.
In a Digiday+ survey, 47% of 218 media and marketing executives said Cannes is still about celebrating creative work in advertising; an almost equal amount, 44%, said it used to be but isn't now.
"Every time I go there, it's just a gathering of people who rent boats to speed-date and party on," says a top executive at a prominent digital media company who will not be attending Cannes Lions this year. "People are spending millions of dollars to compete with each other — Snapchat had a roller coaster or something? [Editor's note: It was a Ferris wheel.] — but it's not the place you go to have the most productive, authoritative conversations about your business."
It's fair to argue that Cannes was not envisioned as a place for the business side of the media and marketing industries. It's a "Festival of Creativity," after all, and therefore the focus should remain the creative side of media and marketing.
But it's also true that what Cannes Lions was originally intended for is not what the festival has become today. What began as an event attended by creative production companies and ad agencies has ballooned into a gathering of all corners of media, technology, entertainment and marketing. And many of these companies are coming to Cannes to do business.
"Cannes hit peak Cannes when you started to see 10 people from a single platform or ad tech company and when you'd ask them what they were doing here, they'd say, 'We're here to sell,'" says an ad agency CEO. "That was never the goal."
If the festival has increasingly, albeit "unofficially," skewed more toward the business side of media and marketing, then it's important to talk about the state of those businesses. The outlook there? It's not rosy.
A more serious party
To some degree, sobriety has come for Cannes. Facebook, for instance, will have staffers on-site at its beach space to answer any and all questions attendees might have about how users can control privacy on Facebook; and in closed-door meetings with clients, Facebook will share information on what a more private Facebook looks like in the future.
"A big part of the conversations we are having with partners, both in the beach space and in closed-door meetings, is talking through some of the actions we have taken in the last 18 months to two years around election integrity, data privacy, brand safety — as well as how we are building toward a more privacy-focused future," says a source familiar with Facebook's plans.
The big media companies will make their respective streaming plans a key part of almost every pitch, according to sources at those companies. Even if there isn't a specific product to show, broadcasters want to lay the breadcrumbs now as they seek ad commitments at a later date.
Executives at agencies ranging from Leo Burnett to McCann Worldgroup and Wunderman Thompson told Digiday that business remains a key part of their Cannes itinerary — whether that's catching up with clients, finding new partnership opportunities for them, or in some cases, even putting the moves in place to win some new accounts down the road. (Talent recruitment will also be a big part of what some top agency execs are planning for this year's festival.)
How far these conversations will go in having a material business impact and solving real problems that every corner of media, marketing and technology face is still anyone's guess.
But bring on the show.
https://digiday.com/?p=337935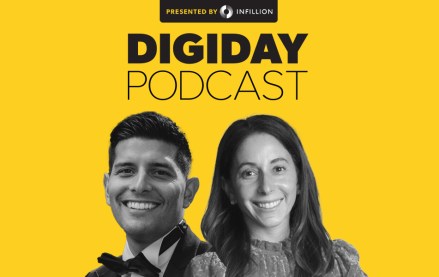 September 26, 2023 • 3 min read
In a live recording during the Digiday Publishing Summit, the news executives called for more nuanced conversations with advertisers around their brand safety concerns.
September 26, 2023 • 4 min read
After investing in one generative AI startup and suing another, the company will let customers create images on its website and an API.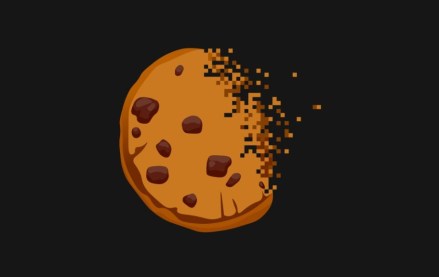 September 25, 2023 • 1 min read
During the Digiday Publishing Summit, execs from companies including Condé Nast, Dotdash Meredith and Thomson Reuters assessed the industry's readiness.