Research Briefing: Publishers find Q4 isn't lucrative, despite varied revenue sources
November 9, 2023 • 4 min read
•
•
Ivy Liu
This research is based on unique data collected from our proprietary audience of publisher, agency, brand and tech insiders. It's available to Digiday+ members. More from the series →
Interested in sharing your perspectives on the media and marketing industries? Join the Digiday research panel.
In this week's Digiday+ Research Briefing, we examine how Q4 is underperforming for publishers despite their various revenue sources, how Instagram is beating out Google as the top holiday marketing channel, and how the retail media marketplace is becoming more fragmented as it grows, as seen in recent data from Digiday+ Research.
Direct-sold ads are publishers' top revenue source
The fourth quarter is typically the ad revenue breadwinner for publishers, but that's not the case this year, according to some industry executives. "It didn't nosedive by any means, but it didn't pop the way that I think that we all had hoped [it would, like] we've seen in the past," said Lindsey Abramo, CEO of World of Good Brands.

This is despite having numerous revenue sources to rely on like No. 1-ranked direct-sold ads and No. 2 branded content, according to Digiday+ Research surveys of over 200 publisher professionals in 2021, 2022 and 2023.
As programmatic ad campaigns (No. 3) have been harder for publishers to compete for this year, publishers have begun priming advertisers for bespoke offerings like events and branded content that can kick off immediately in 2024. Experiential and innovative uses of generative AI in brand campaigns are two bright spots on requests for proposals that publishers can still compete for, according to one industry executive.
However, it's a mixed bag for publishers when it comes to which ad categories are spending in Q4 2023 and which are lagging behind. One exec said that automotive, pharmaceutical, food, beauty and retail are "doing fine" right now, but tech, travel and fashion are not.
The stats:
Almost half of publishers (49%) are already using generative AI technology, according to a recent Digiday+ Research survey of 72 publisher professionals.

Retailer and pharmaceutical clients were two of the top four client categories with increased ad spending in 2023, according to Digiday's second annual report on the state and future of the media agency — at 36% and 20% of respondents respectively.
Read the full ranking of publishers' revenue sources
Digiday+ Research digest
Instagram is the big marketing channel winner heading into the holiday season this year, even beating out Google, whose shine might be wearing off. This is according to Digiday+ Research surveys of over 400 brand, retailer and agency pros in 2021, 2022 and 2023. Thirty-three percent of brand and retailer pros said this year that they spend a large or very large portion of their marketing budgets on Instagram, while 38% of agency pros said the same of their clients' spending. This puts Instagram ahead of Google when it comes to brands and retailers (32% of whom spend a large amount on Google) and it puts the platform even with Google among agency pros. Google's change in ranking (it came first among both groups last year) could be indicative of marketers' uncertainty in the channel as they move into a future without third-party cookies — for real this time.
The stats:
Eighty-six percent of agency pros told Digiday in 2023 that at least a very small portion of their clients' budgets goes toward Google, down from 88% last year and 93% the year before.

Agency clients' Instagram use is unchanged from last year when 95% of agency pros said their clients spent at least a very small portion of their marketing budgets on the platform, but it did increase from the 83% of agency pros who said the same in 2021.
Read more about where marketing channels stand
As more companies launch their own retail media networks (RMNs) and the marketplace becomes fragmented, agencies are grappling with how to best spend clients' ad dollars. Walmart Connect and Target's Roundel are marketers' most-used RMNs in 2023, after No. 1 Amazon, according to the most recent installment in Digiday+ Research's CMO Strategies series. But other players like Cars.com, which created and rebranded its own RMN dubbed the Cars Commerce Media Network, are breaking into the marketplace too.
Insights and stats:
"You wake up and there's another retail media network. … Every $1 we represent for a client used to go four ways. Now it can go 4,000 ways." — Jennifer Kohl, chief media officer at ad agency VMLY&R

Twenty-four percent of marketers said their companies place ads on Walmart Connect, while 21% said the same of Roundel. A whopping 76% said they advertise on Amazon.

"For brands, it's about assessing at which retailers they are most likely to reach their core shopper, the purchasing consumer, and move them successfully through the path to purchase." — Maren Kelly, vp of marketing at brand commerce platform PriceSpider
Read more about marketers' use of the top RMNs

See research from all Digiday Media Brands:
https://digiday.com/?p=524897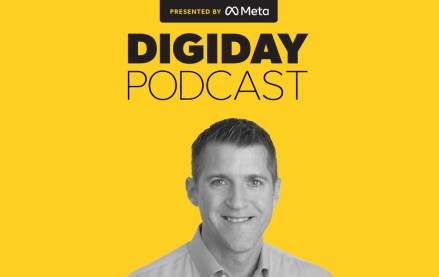 November 28, 2023 • 4 min read
Google's vp of global ads is confident that cookies will be gone from Chrome by the end of next year, despite all the challenges currently facing the ad market.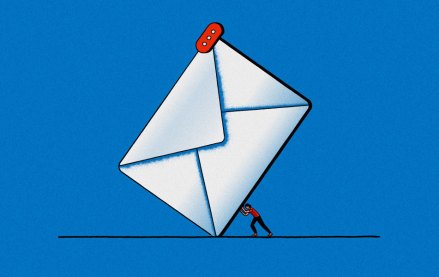 November 28, 2023 • 6 min read
Some email newsletter platforms' click-through rates are actually click-to-open rates, which are measured against the number of emails opened rather than the emails sent. But buyers seem to prefer it that way.
November 24, 2023 • 5 min read
Publishers' events businesses picked up pretty significantly during the back half of this year — and they will focus on sustaining that lift into 2024, according to Digiday+ Research.