London calling: Reddit revs up its pitch for UK ad buyers
December 6, 2019 • 5 min read
•
•
U.K. agencies are eyeing Reddit with more interest, just as it is pitching the community elements of its platform and ad products. Never mind that to date it lacks a British office. But industry observers expect this to soon change: Reddit recently told one agency executive it plans to open a London office in the first half of next year.
When last month Reddit sales executives visited GroupM agency Essence in London to pitch its ad formats, including sponsored posts and video, they came armed with case studies detailing how its platform has brought positive business results for Toyota, Absolut, JetBlue and Gillette. One example that stood out for its detailed replies was a Charles Schwab sponsored post from 2018, declaring, "Hey Reddit, your friends at Charles Schwab here. What's something you're doing today to set yourself up for success tomorrow?"
Essence's Deborah King observed of Reddit, "Communities is what they base their targeting clusters on" and "the focus is on community, conversation and shared interests." King, who serves as vp of media activation and paid social for her agency's Europe, the Middle East and Africa operations, said, "It's on par with Pinterest for the consideration phase [of the customer journey], so we're closely monitoring that."
Reddit's topic-based communities — focused on topics like gaming, health, beauty, politics, parenting and baking — encourage comments and discussions. This can be appealing for managers seeking to inject brand mentions into contextually relevant conversations. The company has been maturing its ad offerings in the U.S. and its site is emerging as a more serious contender to other social platforms operating in the U.K.
When contacted for this piece, a Reddit spokesperson said it's worked with a number of agencies in the U.K. for some time without an office. "Our efforts and a recent in-market visit was and will continue to be a part of understanding our partners in the U.K. as we continue to grow our business and meet the needs of our clients keen to connect with our users," said the spokesperson. "We look forward to building an outpost in the region in 2020."
"For most advertisers, there is normally a more efficient place for digital ad spend," said Oli Booker, chief of social for IPG Mediabrands'  Reprise UK. "But Reddit is a great way to target communities where the more traditional social channels struggle to reach them," he added. "Nutrition and health also appear to be a lucrative space where individuals are looking for advice around fitness or nutrition; there are a lot of the big players in the space, like Huel who are spending big," Booker said, referring to the food replacement purveyor.
For now, U.K. agencies must book their campaigns with Reddit's U.S. team as part of a managed service, a more time-consuming process. But according to agency sources, Reddit is gearing up to expand its self-serve ad offering. This would make ad rates more cost-effective and automate the buying process, putting Reddit's service more in line with other biddable platforms like Facebook's.
"In terms of targeting, [Reddit is] on par with Facebook — if they have the U.K. audience size and get the biddable platform right," said King.  And with the opening of a U.K. office, Reddit could serve as a viable alternative to Facebook for campaigns, she added. "It's good to have alternatives and diversify outside of Facebook."
For all of Facebook's talk of its focus on groups and communities, the main objective behind a lot of effective Facebook ads is driving direct response rather than conversations. "Facebook ad posts allow comments, but it wouldn't be best practice; the focus is on call-to-actions," said King. "On Facebook, commenting is a byproduct [of an ad], whereas on Reddit it's the core product."
This week Reddit announced it has 430 million active users each month, mostly in the U.S., but also in Canada and the U.K. That's more than Twitter's 330 million active users each month across the globe. Statista has provided an estimate of 293 million for Snapchat's active monthly users worldwide. But before piling on to Reddit, agencies will want to know how many users it has in the U.K.
As it runs more brand campaigns on its platform, Reddit is shaking its reputation for providing a hostile ad environment. But there's still nervousness: Some user communities have been downvoting ads so as to neutralize Reddit's attempt to profit from paid advertising. One subreddit community, with 180,000 members, roots out ads disguised as content, tagging them as "r/hailcorporate," said Diego Chicharro, senior strategist at social agency We Are Social.
"Reddit's influence over the rest of the internet is incredible; what happens on Reddit will then spread to Facebook and Twitter," he said. "But advertising is in its infancy; to create impactful campaigns you can't rely on what they offer in terms of paid-for ad formats, you need to collaborate with them and share their willingness to push campaigns."
Reddit's ad revenue is expected to reach $119 million (or 90.5 million pounds) in the U.S., according to an eMarketer study released in March. That's a rise from $76.9 million (or 58.5 million pounds) in 2018. But if Reddit follows the example of other companies with maturing ad platforms, it needs more granular measurement capabilities and brand-safety assurances to keep its revenue growing.
Advertisers are in a permanent state of anxiety about brand safety and the suitability of their ads, and Reddit's self-moderated pages, community rules and voting system have not to date provided clients rock-solid reassurance.
"Most of our clients would want to see more than that," King said.
In one step to respond along these lines, in June Reddit announced a partnership with Oracle to build a context-led brand-safety tool for user-generated content.
https://digiday.com/?p=354373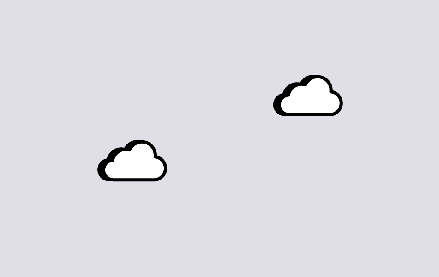 November 29, 2023 • 6 min read
Reducing carbon emissions from the digital ad ecosystem is an important priority, but various players are skeptical that much can — and is — being done to practice sustainability.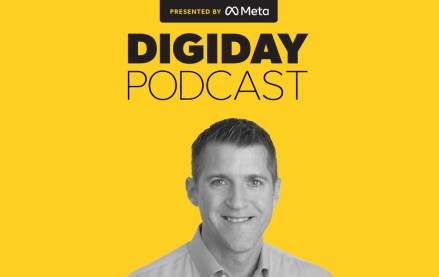 November 28, 2023 • 4 min read
Google's vp of global ads is confident that cookies will be gone from Chrome by the end of next year, despite all the challenges currently facing the ad market.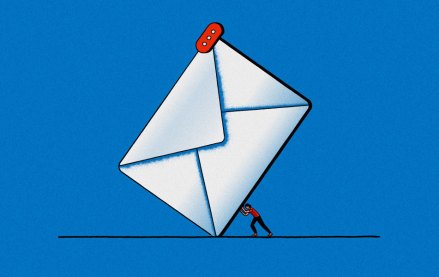 November 28, 2023 • 6 min read
Some email newsletter platforms' click-through rates are actually click-to-open rates, which are measured against the number of emails opened rather than the emails sent. But buyers seem to prefer it that way.