Quartz made a chatbot for Hewlett Packard Enterprise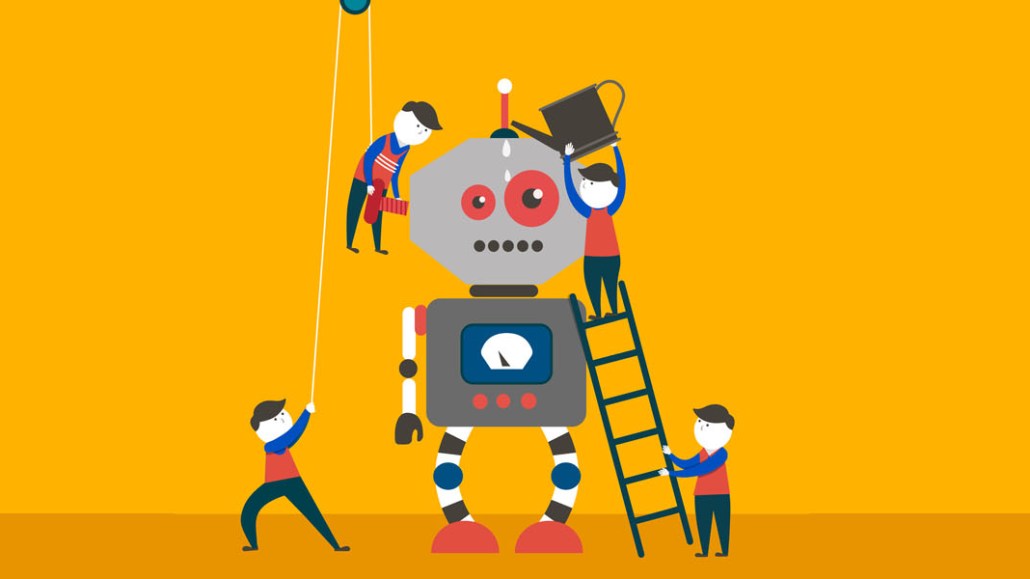 Publishers increasingly offer agency services, and Quartz has gone beyond making ads to constructing a chatbot for Hewlett Packard Enterprise.
Named Hugo, the chatbot was incorporated into ads that were served around Quartz's editorial series "Machines with Brains," which focused on how humans, technology and artificial intelligence intersect. Those who clicked through to the bot on their phones could learn more about the stories' topics covered in the series and how HPE creates technology related to the series.
As seen in the video below, users can select topics like "artificial intelligence," "cloud computing" and "Internet of Things." Over a period of six weeks, 117,155 messages were served (after users selected topics) and users spent an average of two minutes with the bot, according to the publisher. Now the bot's distribution has been widened to include Facebook Messenger, where it will roll out in the next few weeks. Quartz will also run retargeting to encourage return users.
https://www.youtube.com/watch?v=zB-eZ8gQfWI&feature=em-upload_owner
The bot has also evolved to mine relevant articles across the web, not just Quartz and HPE content. The topics have widened to include energy, health care and communications. Users can now also type specific questions, a function that wasn't on the first version. The bot's new features are already accessible via Quartz's U.S. app and will be available in Europe at the start of November. Quartz worked with HPE agency DigitasLBi on the effort.
"There is a lot of wasted time and effort in the current [marketing funnel] structure," said Sean Mahoney, vp group director at DigitasLBi. "The challenge we gave to Quartz was how do you target the right people, not in a shotgun-blast way but in a way that's conversational and useful."
Quartz Creative had 12 people working on the bot, including developers, designers, user-experience specialists and analytics staff. "The process of creating value used to be to create the shiniest objects possible. The new model is to create something that might generate real value," said Brian Dell, director of Quartz Creative.
For Quartz, bots are another way to differentiate from run-of-the-mill ads, said Jay Lauf, publisher and president of Quartz.
"Advertisers benefit because people spend more time with their messaging," he said, "and from that, advertisers can learn more about their audiences because they're explicitly expressing what they're interested in, so that helps marketers deliver smarter, more relevant experiences."
https://digiday.com/?p=256708