Dogs on treadmills: Publishers are finding LinkedIn isn't just for business and careers news
July 17, 2019 • 4 min read
The knock on LinkedIn is it's just the place people go to look for jobs or sell.
While LinkedIn is known as the platform for professional networking, publishers say stories (article links, videos, graphics) beyond career advice and company news receive click-throughs, views and comments. Last month, LinkedIn announced its algorithm was favoring niche professional interests, and in tandem, publishers have found LinkedIn users are interested in what gadgets to buy, do-it-yourself activities at home and headlines of the day about lifestyle news, not just market movers.
For example, Cheddar may have started out as a business news outlet, but it's used its LinkedIn page to share videos on dogs racing on treadmills and a man getting a butterfly removed from his ear. Condé Nast's Wired has posted articles about eating in space and male birth control. Meanwhile, USA Today has recently shared stories about how to paint your home, Starbucks' new Tie Dye Frappuccino and weird products to buy on Amazon. About a year ago, USA Today revamped its LinkedIn strategy to focus on posting stories or videos from its money and tech but about six months into the process discovered that they didn't have to be so limited.
"We reanalyzed our strategy and noticed the stories that did best on LinkedIn were the ones focused on the consumer or 'news you can use.' We haven't increased staffing at all, but we have focused on improving communication from editors across multiple sections. We start planning what stories, videos, photos and graphics will go on the platform at our first editorial meeting at 7:15 a.m. daily," said Alex Ptachick, audience editor of emerging platforms at USA Today.
Rather than relying exclusively on explainers about how to quit your job or ask for a raise, publishers have found that stories distributed via LinkedIn don't necessarily need to be career-focused. Facebook reigns supreme for providing the greatest reach for unpaid posted content, according to Digiday+ research. But LinkedIn is still worthy of attention and resources, especially with Facebook's lack of reliability, publishers say. While LinkedIn announced its own algorithm changes last month, publishers say the move wasn't of concern and aligned with their strategies.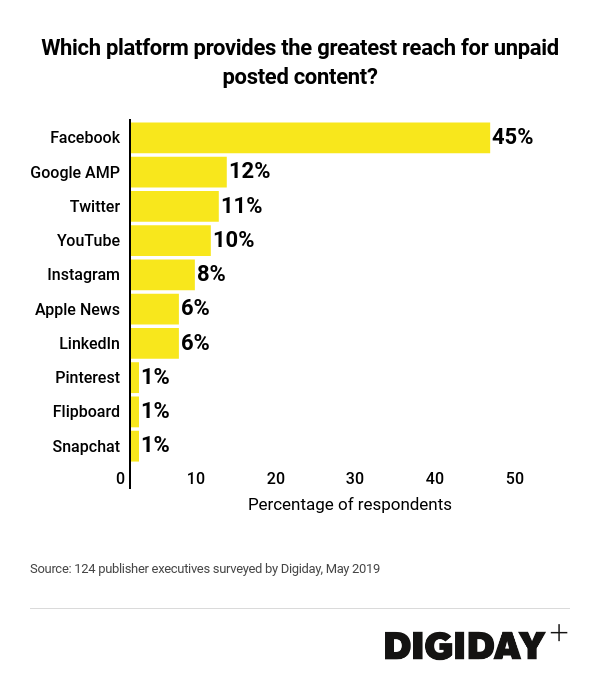 Publishers have found they can share quite frequently on LinkedIn, seemingly without being punished by the algorithm unlike they do on Facebook. Cheddar posts 40 to 50 times per day. USA Today posts about three to 10 times per day. Wired posts about once every hour or two at about five to 10 posts per day. In June, Wired started testing posting more at night rather than during the workday, said Indu Chandrasekhar, director of audience development at Wired.
"We share pretty much everything we publish, but our business, security, science, ideas and long-read articles tend to do particularly well. We're also currently testing doing more posting at night on LinkedIn. This is when the audience is more active, and you reach people with a broader range of interests than the people who're on LinkedIn all day for work," Chandrasekhar said.
Both Wired and Cheddar also grow distribution through their executives' pages — not just from the company pages. Nick Thompson, editor-in-chief of Wired, was ranked fourth on LinkedIn's top voices 2018 list, Chandrasekhar said. Thompson will share short videos of the day's "most interesting thing in tech" in addition to weekly appearances on GZero Media's show "60 Seconds In Tech." Cheddar CEO Jon Steinberg popular Cheddar videos such as T-Rex racing and the making of "Fate of the Furious."
Wired also uses LinkedIn to promote its subscription product and newsletters. For newsletter signups, Wired's Chandrasekhar said LinkedIn's click-through rates are 10 times higher than Twitter's. Still, Facebook and Twitter drive more total traffic than LinkedIn, Chandrasekhar said.
But LinkedIn can provide some traffic spikes. For example, LinkedIn notified Amazon employees on its platform of The New York Times' April story about Amazon workers pushing for climate change action, "putting the story in front of a hyper-targeted and engaged audience," said Anna Dubenko, platform strategy editor at The Times.
LinkedIn doesn't replace Facebook or Twitter in reach. USA Today, for example, says LinkedIn consistently ranks third or fourth as the social platform with the most referrals. But the publisher says they are attracted to the quality of the audience. LinkedIn does have a problem with fake profiles, however, the engagement is trusted more than other platforms.
"I can confidently say that LinkedIn is the social platform we're active on with the least amount of spam. That means when we look at the engagement numbers there we know it's quality engagement," Ptachick said.
https://digiday.com/?p=341040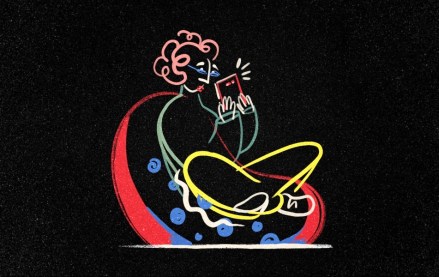 September 28, 2023 • 3 min read
The Financial Times has launched another lower-priced, subscription-based mobile app product a year after the debut of FT Edit to reach international readers.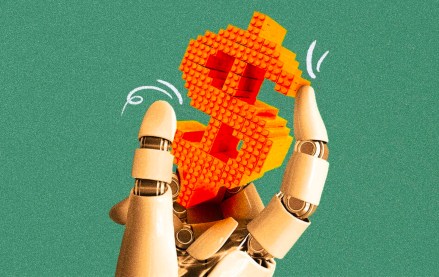 Publishers are starting to apply AI to their sales operations.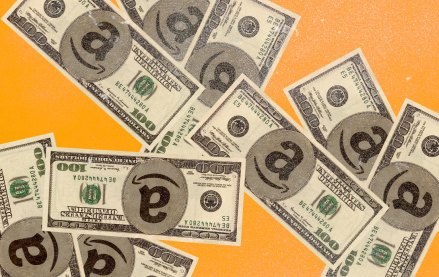 September 27, 2023 • 6 min read
The agency accused the e-commerce giant of conducting a range of anticompetitive behaviors that hurt both shoppers and sellers.