Laundry-folding robots and the caveman workout: How Cheddar uses viral catnip to build distribution
July 12, 2019 • 5 min read
Cheddar began with business news via live online video. Meanwhile, the digital media startup (which sold to cable operator Altice USA for $200 million in April) has taught viewers about folding-laundry robots, motorcycle garages, cord combining, custom earplugs, the caveman workout and non-violent bullfighting — to name a few of its most popular videos.
It's been all part of Cheddar CEO Jon Steinberg's effort to put Cheddar everywhere: the "post-cable" network, as he's said, which would appear via live-streams on Facebook and Twitter and later to gas station pumps. For about a year, Steinberg relied on millennials hopefully stumbling upon free business news videos. But in 2017, Cheddar brought in Carl Mueller, who previously worked at Insider, and Devin Emery, who previously worked at WME-IMG, to pump up the video views everywhere.
True to its start, Cheddar broadcasts 19 hours of live news a day from its original studio on the floor of the New York Stock Exchange and at events worldwide from Davos to Sun Valley. But in its New York headquarters, a team of eight (and soon-to-be 10 employees) strategize and produce the aforementioned videos that help contribute to Cheddar's billion of organic video views per month across Facebook, YouTube, Twitter, Instagram, Snapchat, LinkedIn, Twitch and TikTok. In May, Cheddar surpassed 1 billion views for the first time, Mueller said.
Per Tubular Labs data, Cheddar's organic video views on social platforms have grown from 261 million to 797 million from June 2018 to May 2019 — that excludes LinkedIn, Twitch, Snapchat and TikTok. It's a far leap from April 2016, a few months into its launch, where Cheddar was garnering a few hundred of thousands of views on Facebook. The views jumped from April to May, up from 359 million to 797 million, which coincides with Altice's acquisition. That timing is a coincidence, Mueller said.
"It's a rollercoaster the view game, up and down month to month, but it was great to see us grow so much in views that month. We [recently] opened up the type of content we do, trending viral stories. Jon [Steinberg] likes to call them moose on the loose and then we did behind-the-scenes for movies," Mueller said.
Creating these types of videos isn't a brand new strategy for publishers, looking to complement straitlaced fare with more wild-and-wooly viral snacks. Henry Blodgett and his team founded Business Insider to analyze business news in a more accessible way than competitors. And then, BI expanded to fill feeds with videos of oozing cheese. Not so differently, Cheddar went from analysis of tech stocks to a video of a laundry folding robot, which on Facebook alone has 102 million views, per Tubular.
The strategy helps publishers like Cheddar boost overall video views, build another direct revenue stream and use virality for marketing. The marketing play was a key reason Cheddar hired Mueller and Emery in mid-2017.
"Our marketing goal was growing the brand and now we have a really strong and robust content distribution system that we can utilize for whatever we want. We're going to be rolling out more social-specific branded products, money from the platforms themselves (when platforms are paying for content) and we still haven't penetrated 100 percent awareness in the world. There's always room to grow there," Emery said.
These days, it's not just about views for views' sake at Cheddar. Those mesmerizing gadget videos that direct to someone's Kickstarter aren't paid content — unless it says so. But Cheddar has revenue share deals with Facebook, YouTube and Twitter and has an affiliate deal with Amazon. Cheddar also uses the social reach for branded content, which it has been growing on LinkedIn. Most of Cheddar's revenue comes from branded content integrations in the live linear streams which are then distributed elsewhere, Emery said.
Facebook has continued to be Cheddar's largest platform for video views. Per Tubular, Cheddar surpassed 1 million monthly views on Facebook in June 2016 and then reached 3 million in October 2016. Since June 2017, Cheddar has pulled in more than 100 million views per month there. It has six main Facebook pages: Cheddar, Cheddar Gadgets, Cheddar News, Cheddar Business, Cheddar Originals and Cheddar Esports. There's also CheddarU, Need2Know, Cheddar Adventures, Cheddar Health and Rate My Professors.
Cheddar also has prioritized LinkedIn over the last two years. Whereas Cheddar posts about 10 times per day on its main Facebook page, 20 times per day on Twitter and 4 to 5 times per day on Instagram, the team posts 40 to 50 times per day on LinkedIn, including using Steinberg's personal page.
"Pretty confident we're the biggest publisher in terms of video views on LinkedIn, our page and Jon's page. We were the earliest adopters we could possibly be. LinkedIn and Cheddar is a very good combination for text-on-screen but also the news content," Emery said.
Over the last year, Cheddar has dedicated more resources to YouTube. Unlike on Facebook and Twitter where the videos are meant to be passively watched without sound, Cheddar has made a series of explainer videos called "Cheddar Explains" for YouTube. Its channel has nearly 400,000 followers. A video on NYC transit has nearly 1 million views.
Cheddar launched on TikTok about six weeks ago, where it now has about 200,000 followers. The executives said the company isn't one to launch on every app but saw value in repurposing some of its viral videos there, such as behind-the-scenes footage from movies and how items are made.
Moving forward, Mueller's growing team is still focused on finding gadgets and strange moments to repackage into mesmerizing videos. Cheddar doesn't see the disconnect between its more serious business news and the robot folding laundry.
"It's really getting lost on the internet and seeing where algorithms take you. It's Pinterest or getting lost on YouTube with these visual thumb-stoppers. We have pillars that we look to and stick to. Cheddar's business is finance and technology so we stick to those categories, but the team that we built here is really good at scouring the internet, a skill in itself," Mueller said.
https://digiday.com/?p=340701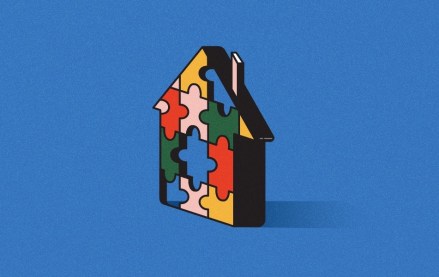 September 22, 2023 • 4 min read
Apartment Therapy's president Riva Syrop took the stage at the Digiday Publishing Summit to discuss the convergence of commerce and sponsorship revenue within its Small/Cool event.
September 22, 2023 • 4 min read
Media execs took stage at the Digiday Publishing Summit to discuss the growing importance of ROI in ad campaigns this year.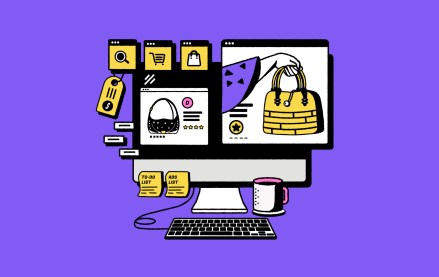 September 22, 2023 • 4 min read
CEO Satya Nadella said AI assistants will be as ubiquitous as PCs and will help users navigate across apps, operating systems and devices.