Google's anticipated Accelerated Mobile Pages (AMP) launched yesterday, and publishers globally have been working to get their article pages ready for it — in spite of having a few lingering questions about it.
In the U.S., The Washington Post, The Wall Street Journal, Daily Mail and Mic are launch partners, while in the U.K. and the rest of Europe, The Guardian, International Business Times, Trinity Mirror, the Financial Times, Axel Springer and others have been AMP-coding their articles.
The core premise of AMP — pegged as Google's answer to Facebook's Instant Articles except that it's an open-source code which any publisher can use — is to speed up page-load times on the mobile Web. Google has claimed that AMP's page-load speed is 85 percent faster than regular pages.
Madhav Chinnappa, head of Google News Partnerships, told Digiday that around 6,000 developers are all working on developing pages for AMP and that blogging platform WordPress is also on board. He added that all major publishers in Italy are on board, as well as others in Spain, France and Germany, and that AMP's carousel in Google search will also extend to 12 more countries including Japan, Russia and Brazil, along with the U.K., France and Italy.
The Guardian was among the first publishers to begin working on AMP last summer and had rudimentary AMP pages running within a few days. Now it's made AMP compatible with its core article format, which accounts for about 18 million individual articles.
Guardian News & Media's director of product Anthony Sullivan told Digiday it's now weighing up how to publish AMP versions of its remaining content types, which include live blogs and galleries. "We're not currently using an AMP version of our homepages, but we haven't ruled this out for the future. It depends where AMP goes and where we decide to take it," he added.
When it comes to mobile Web page-load speed, publishers are largely sold on the benefits. It's less clear how effective AMP will be in helping them with one of the hardest problems they currently face: making money from mobile.
Google has integrated advertising into AMP. The Guardian and International Business Times are already running ads via their pages. Sullivan said transferring some of its monetization approaches and analytics requirements to AMP has been a challenge, but added that was unavoidable for an initiative as ambitious as AMP.
International Business Times also got in early, and has developed stripped-back versions of its entire back catalog so it's all compatible. All 200 of the daily articles produced by the U.K. newsroom will be served using AMP. Newly appointed head of digital for parent company IBT Media, which also owns Newsweek, Simon Phillips said AMP-coding its pages has been "painless." As is the case for most publishers, mobile accounts for over half its traffic, and Phillips is excited by the potential for it to quicken page speeds, particularly across EMEA regions where the populations leapfrogged desktop for mobile content consumption. 
But he stressed that this is just the start. "Google is very important to us as a channel. It will be a bit of a wait-and-see in terms of how people interact with these AMP articles. It's important for us to make it easier for the user to deliver into IBT. This current AMP page is solitary, so it's down to us to signpost as much as we can to push them to the rest of the website," he said.
IBT Media's vp of sales for EMEA Jeremy Makin said publishers have seen AMP as a "positive light" in its ability to render quicker mobile experiences for readers.
British tabloid The Sun, also owned by News U.K. is also using AMP articles, made easier by the fact it no longer has a paywall. "The judgement all publishers are having to make is how to balance short-term reach and traffic promised from better speed versus the longer-term impacts of embedding platform dependencies, building costs into the newsroom while ceding brand visibility and control," said News U.K.'s chief customer officer Chris Duncan.
Google has been working with paywalled publishers in the U.S. to ensure they can also use AMP, though it's a trickier process. The Times is among those keen to trial it. "We want our subscribers to be able to access stories as they appear on the AMP carousel without any friction. Google is the guardian of search, and both The Times and The Sunday Times are interested in AMP and are heartened by Google's suggestion that they want to do it," said Alan Hunter, head of digital at The Times.
The Economist, which has a hybrid advertising/subscription model is also waiting in the wings. The only reason it's not an early adopter is due to the fact it's currently reworking its website. Tom Standage, The Economist's deputy editor, said Google's AMP stands out from Apple News and Facebook Instant Articles because of the "clever way" AMP supports paywall sites.
"That should mean that we can provide an AMP version of every article. So it doesn't require us to change our approach — unlike Apple News and Facebook Instant Articles. They don't support paywalls, so we have to decide what subset of our content to make free on those platforms. With AMP, we should get fast-loading mobile pages without having to change our business model," he added.
https://digiday.com/?p=163672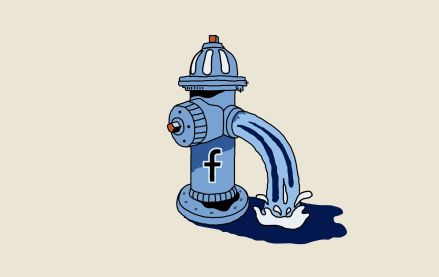 October 4, 2023 • 5 min read
•
•
Publishers are still feeling the effects of a change Facebook made in May that caused a steep decline in referral traffic. Nearly four months later, publishers aren't sure when — or if — that traffic will come back.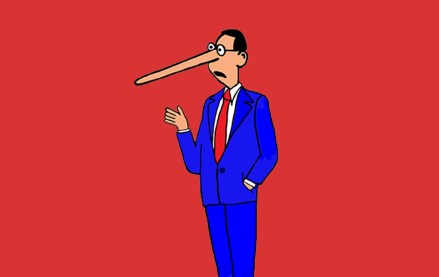 October 3, 2023 • 7 min read
•
•
A new definition for MFAs is available but the vague nature of the guidelines is leading to a lack of standards that might prevent adoption.
October 2, 2023 • 1 min read
•
•
The publishers who attended DPS were focused on the potential upsides of applying the technology to their operations while guarding against the downsides.