How publishers use free swag and perks to keep email acquisition costs lower
October 14, 2019 • 5 min read
•
•
Email publishers that have amassed giant lists often turn to referral programs to encourage their most loyal readers to keep growth continuing.
Email publishers like Morning Brew, The Hustle and TheSkimm have all established referral programs that entice subscribers to get their friends to signup to the newsletters. The programs now account for significant chunks of their email lists' growth, offering everything from branded T-shirts and stickers to exclusive content to trips to visit the companies' offices.
The programs are taking a page out of the growth guides of early direct-to-consumer brands. In fact, both Morning Brew and The Hustle's programs were inspired by a blog post on GitHub that shared code from Harry's Razors' referral scheme, one of the first brands to digitally implement this kind of program.
These programs are more than a nice-to-have for loyalists, as the referral programs at all three publishers now account for a large part of their list growth. The Morning Brew, which launched its referral program in 2017, now relies on referrals for 35% of the growth of its newsletter lists, which have 1.6 million subscribers for its daily newsletter, 125,00 for it's Emerging Tech Brew newsletter and 75,000 for its Retail Brew newsletter.
TheSkimm, which pioneered email referrals starting word-of-mouth call-to-actions in 2012 that was later formalized into its reward-based Skimm'bassador program in 2014, now attributes 20% of the Daily Skimm's growth to the referral program. Now, the newsletter publisher has more than 30,000 Skimm'bassadors, which are community members that have referred 10 or more people to sign up for the daily newsletter. 
The Hustle, which has referral programs tied to both its free daily newsletter and its paid product, created its first iteration of the program in 2015 to sell tickets to its events before its newsletter even existed. Because the referral scheme grew the email list pretty significantly, in 2016 Parr said he decided to launch a newsletter business, capitalizing on that base, and now the referral program accounts for at least 10% of the free newsletter list's growth and has north of 10,000 ambassadors, or subscribers who have referred at least four sign-ups. He also said that the majority of growth for the paid product is just through the email list.
"We keep open rates high, which makes deliverability better," said Tyler Denk, senior product lead at Morning Brew, who continued that the company's goal has shifted from prioritizing growth to driving up open rates — now 42% for its daily product, 50% for its tech newsletter and 55% for its retail newsletter. And he said that the referral program, once implementing a double opt-in system to verify referred subscribers, has contributed a higher-quality crop of readers that tends to click more. 
At Morning Brew, 225,000 of its subscribers have referred at least one person. Denk said that the aim is obviously to keep the cost of acquisition as low as possible, with the average CPA across channels being between $2 to $5, but the referral program costs significantly less. Some of the rewards are merchandise, like the stickers which are awarded to referrers who achieved five sign-ups, and Denk estimates that it comes out to $1.25 per mailed item, equating to about a 25-cent CPA. And the larger the pool of referrals that are required for each bracket, the cheaper the CPA is for Morning Brew.
"We strategically placed the awards where they are, so the first award at three referrals is our premium newsletter, and that costs $0 for us to produce outside of human capital," said Denk. "It's free on our end, but it still encourages people to share."
At the moment, 85,000 users have reached the three-referral benchmark, giving them access to the exclusive Sunday newsletter, 8,500 have 10 referrals, allowing them into the closed Facebook group, and close to 1,000 have 25 referrals, which is the T-shirt stage. Denk said that close to a dozen have made it to the top bracket of 1,000 or more referrals, that reward being a trip to the company's headquarters in New York. 
"The cost of the investment of getting the swag shipped to us and then shipping it out [from the office] is marginal compared to the amount of growth it is resulting in," he said. "It's more of a logistical issue than anything else," though he's looking to outsource those operations soon.
The Hustle, which has a referral program tied to both its free daily newsletter and its paid product, created its referral program in 2015 before its newsletter even existed. CEO and founder Sam Parr originally created the first version of the referral software in 2015 to sell tickets to its events, with perks like discounted tickets or being flown out to a conference. Then, because the referral scheme grew the email list pretty significantly, in 2016 Parr decided to launch a newsletter business, capitalizing on that base.
Morning Brew also created software to support referral tracking and then added integrations to their email platform that brings awareness to readers about the program and tells them how many referrals away they are to the next reward. 
Now, Parr said the free Hustle newsletter has over 1 million subscribers, with an open rate close to 50%, and this summer, the company launched its paid product (at $299 for an annual subscription), which he said has "several thousand" paying members. The referral program's code was adjusted to work for these two businesses, but the rewards for each are different. For its paid product, referrers are incentivized with $50 for every paid sign-up, which works for the company because Parr said it gets $250 without having to do any work. 
The rest of the brand's growth can be attributed to a mix of paid acquisition, PR and search, with the company's first 200,000 users coming completely organically from search traffic.
https://digiday.com/?p=349029
October 2, 2023 • 1 min read
•
•
The publishers who attended DPS were focused on the potential upsides of applying the technology to their operations while guarding against the downsides.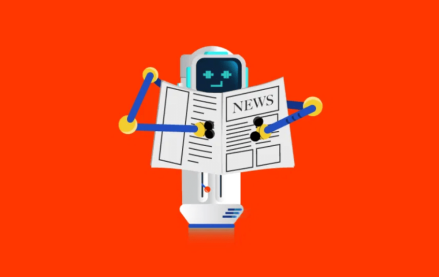 October 2, 2023 • 4 min read
•
•
Now that ChatGPT users can surf the internet for information, some publishers are reconsidering the weight of the issue.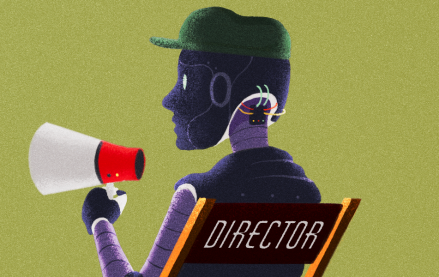 October 2, 2023 • 5 min read
•
•
As Meta makes celebrity-like chatbots, ChatGPT learned to "hear," "see" and "speak" while Spotify is piloting AI-translated podcasts.