Publishers tinker with onboarding processes to better attract and retain staff
April 18, 2019 • 4 min read
Unlike agencies, publishers aren't known for their elaborate onboarding programs. But competing with the platforms for top talent continues to get tougher. That's why publishers including Condé Nast International, The Telegraph and News UK have begun honing their onboarding programs to woo new recruits, albeit in more muted ways than their agency counterparts.
Four weeks ago, Condé Nast International launched an app for all new recruits as a way of keeping important information new hires need in one place. The app drip-feeds information 30 days before staffers join the company and 30 days after. Previously, the publisher had a very light onboarding process as its London HQ is a relatively new office.
"The opportunity is in the pre-onboarding; this is the period of time where engagement is critical," said Zoe Walters, director of the people team at Condé Nast International. "It helps give certainty of what the new hire is joining, helps answer questions and also provokes curiosity."
To improve the onboarding process, News UK has started surveying new starters after the three-month period to spot irregularities and inconsistencies. Currently, 94% of new starters surveyed score the top attributor as the people in the company. For the last year, the publisher has paid closer attention to the full employee journey.
Publishers like The Telegraph have a straight-forward weeklong induction where leaders talk about the brand, its history and the strategy, as well as hosting sessions on technology, compliance and benefits. The Telegraph updates the sessions continuously. The most recent version includes a session from its head of diversity, inclusion and belonging.
Thorough onboarding programs reduce the likelihood of new staffers leaving within the first six months, but there are some companies where the heavy lifting stops when the new recruit walks through the door. Research by executive search firm, Wickland-Westcott, which offers a 90-day employee onboarding service to firms, found that 90% of companies estimate that between 10% and 25% of people leave within the first six months of joining. While 98% of companies believe onboarding programs are key in retaining talent, there's a gap in the market: 30% say onboarding programs last for a week, and that drops to 23% that say they last just one day.
"There's clearly a demand, but companies don't do much," said Adam Hillier, practice lead for marketing and digital at executive search firm Wickland-Westcott. "There's a real need for employers to quickly align candidates with the basic toolbox required to join the company."
A common approach, said Hillier who primarily works with finding candidates in the mid-level ranking with base salaries ranging between £150,000 ($195,000) and £300,000 ($390,000), is setting up a few meetings in the first week with key stakeholders.
"It can be more prevalent at a senior level that, by expectation, they will land quickly," he said. "Companies fail to understand senior-level people don't have the bandwidth to get others up to speed and help them establish themselves in a new business."
Companies will always point to finding the right people as an ongoing challenge, and there have long been complaints that Facebook and Google suck up talent with alluring career prospects, bountiful resources and good stock options, as well as thorough embedding programs for new recruits. The latter can fall off the priority list for publishers on razor-thin margins that have spent up to a year, plus decent sums, on headhunter fees to find the right senior leader.
Equally, for legacy media companies, there are still a lot of siloes that exist within departments that make it harder to get to grips with all parts of the company. Netflix is regaled for its excellent onboarding process. According to a former Netflix employee, new recruits don't do any tactical work for up to two months; instead, they learn about the business, build relationships and knowledge through dozens of one-to-one and offsite meetings. Continuously updated documents capture information ranging from various teams and workflows to tough experiences to learn from. Staff is encouraged to show vulnerability so that new starters feel they can reach out.
Wickland-Westcott's 90-day onboarding process includes chemistry tests, expectation meetings, new-manager language briefs and personality profiles, but a key element is having an objective third-party present to bounce ideas off since new starters may be more hesitant to speak their mind to a new boss.
Even so, keeping employee churn down to zero is near impossible, even in the early days, and no amount of onboarding will keep the wrong candidate in the job. "In media companies," said Hillier, "there is a lot more that they can do to make a more compelling value-add for the individual coming in."
https://digiday.com/?p=330599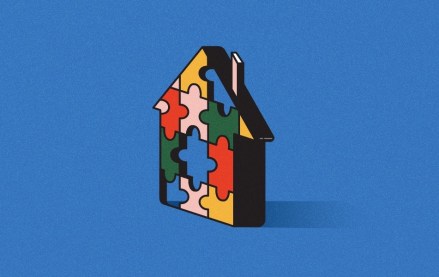 September 22, 2023 • 4 min read
Apartment Therapy's president Riva Syrop took the stage at the Digiday Publishing Summit to discuss the convergence of commerce and sponsorship revenue within its Small/Cool event.
September 22, 2023 • 4 min read
Media execs took stage at the Digiday Publishing Summit to discuss the growing importance of ROI in ad campaigns this year.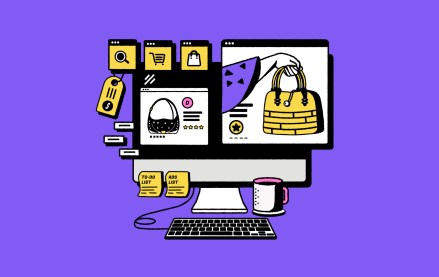 September 22, 2023 • 4 min read
CEO Satya Nadella said AI assistants will be as ubiquitous as PCs and will help users navigate across apps, operating systems and devices.