Twitch is emerging as a favorite new platform for publishers
June 13, 2019 • 4 min read
Publishers have been playing more with Twitch — and even, believe it or not, making money off it.
As the Amazon-owned live video platform grows its sales team, publishers like The Washington Post, Cheddar and BuzzFeed have invested in creating specific shows catered to the platform over the last year. Publishers said Twitch is useful not only as a way to grow audience numbers but also to learn from a community that's quite active in the comments. Publishers also can benefit from Twitch's direct monetization options including in-stream ads and subscriptions.
"We're still very much in experimentation mode. For us, it's about seeing when there is news we can bring to the audience and delivering it. One thing we found appealing, unlike some platforms, Twitch has clear pathways to monetization," said Phoebe Connelly, deputy director of video at The Post.
Each of these publishers makes money directly from Twitch via in-stream ads, which can run during live broadcasts and in replays. BuzzFeed also limits some of its content to subscribers, where subscriptions cost $4.99 per month. Twitch is becoming a larger percentage of its gaming brand's, BuzzFeed Multiplayer, revenue stream, said Branden Smith, supervising video producer at BuzzFeed. They plan to add more branded content partnerships, he said. Multiplayer also sells merchandise, which is available on its Twitch page.
Cheddar and BuzzFeed have dedicated their efforts on Twitch to gaming. Cheddar streams an hour-long show every weekday called "Cheddar Esports." And while BuzzFeed first looked to Twitch in 2018 as an alternative to Facebook Live for streaming events, it's since focused on growing Multiplayer through Twitch.
Multiplayer typically streams three times per week, with each broadcast lasting anywhere from one to three hours, Smith said. The Multiplayer team has three producers who conceive ideas, produce and edit across platforms.
"We aim to give our audience content where they are naturally consuming, engaging with and searching for content. We saw clearly that Twitch had created an established gaming community, so when we launched our gaming brand BuzzFeed Multiplayer this past fall, it made sense for the Multiplayer team to engage with fans across both YouTube and Twitch," Smith said.
Multiplayer primarily streams gameplay along with two weekly series called "Scared Buddies" and "100 Baby Challenge." Viewership varies. One of Multiplayer's most engaged streams was gameplay of "The Sims 4" and garnered more than 35,000 unique live views with more than 3,800 viewers watching for the entire three-hour stream and more than 4,300 viewers watching at once, according to the publisher.
For each of its streams, BuzzFeed's team responds to viewers on camera and directly in the comments.
"Twitch enables us to interact directly with our audience, allowing for immediate feedback and engagement that we can incorporate in on the spot while filming," Smith said.
Similar to Multiplayer, The Post also prioritizes comments on their streams — even as their channel is more about political news than gaming. Last July, The Post launched two shows, "Playing Games with Politicians" and "Live with Libby Casey." While the first series had only four episodes, The Post has continued streaming talk shows and events such as explaining the Mueller investigation.
"Even when we do a really big tentpole broadcast, multiple anchors, multiple locations, that's not enough for Twitch. It's being around the community. We're also finding we're getting a lot of great questions of readers there, explaining Mueller's investigation or explaining what Congress is doing next," Connelly said.
Twitch's team is also very collaborative with partners, publishers said. BuzzFeed's Smith said his team talks with Twitch weekly, prior to and during its streams. Cheddar CEO Jon Steinberg said they're "fans of the platform and the team," which frequently features Cheddar Esports on Twitch's front page. That results in "thousands of concurrent" viewers, Steinberg said.
The Post is still evaluating the best strategy as it invests more in Twitch as well as TikTok. Connelly said that while the video team is thinking more about Twitch and TikTok, they couldn't be more different.
"While TikTok is extremely short-form, Twitch is extremely long-form. Our interest in Twitch is a symptom of our interest more generally in making sure we're not just making great video and distributing through The Washington Post but paying attention to where people are watching video online," Connelly said.
https://digiday.com/?p=337639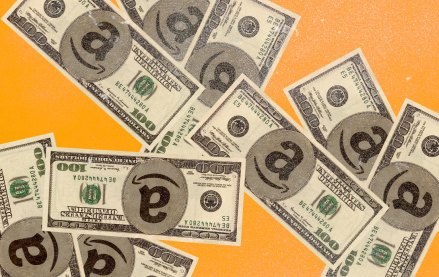 September 27, 2023 • 6 min read
The agency accused the e-commerce giant of conducting a range of anticompetitive behaviors that hurt both shoppers and sellers.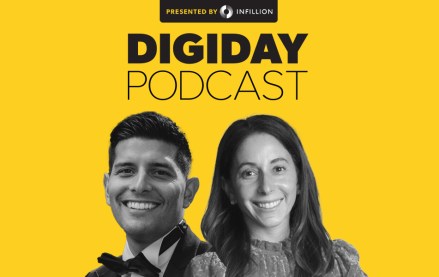 September 26, 2023 • 3 min read
In a live recording during the Digiday Publishing Summit, the news executives called for more nuanced conversations with advertisers around their brand safety concerns.
September 26, 2023 • 4 min read
After investing in one generative AI startup and suing another, the company will let customers create images on its website and an API.