Publishers could soon have more leverage to force Apple to relax its 'my way or the highway' approach
August 25, 2020 • 5 min read
•
•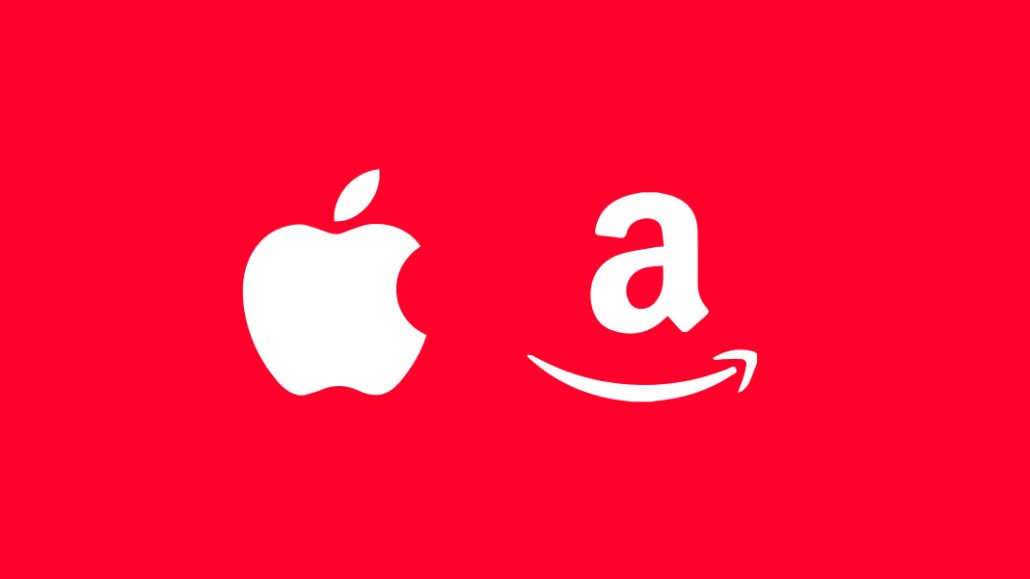 For years, publishers have singled out the duopoly — Google and Facebook — as the industry's mega villain characters, hoovering up the majority of the digital advertising pie and leaving behind just the crumbs for everyone else to play with. Now, as publishers have focused more efforts on deriving direct revenue from readers, Apple is becoming an ever-present bogeyman.

Last week, Digital Content Next — which represents publishers including The New York Times, The Wall Street Journal, Insider, Vox Media and The Washington Post — wrote a letter to Tim Cook, calling for the Apple CEO to make public the favorable terms it offers Amazon within its App Store. Apple takes only a 15% cut from the subscriptions that Amazon Prime Video signs up through the Apple App Store. Meanwhile, publishers and other app developers shed 30% of the revenue they generate on subscriptions made via iOS devices to Apple in the first year; 15% thereafter.

"Our letter was written not only on behalf of news publishers, but it was written on behalf of anyone in the news and entertainment space — big or small, old or new — making sure there was a level playing field and people understand what [the conditions are]," Digital Content Next CEO Jason Kint said. "Amazon is the last company on the planet that needs favorable terms."

Apple declined to comment. However, it doesn't look as though news publishers are likely to qualify for the favorable 15% platform fee. As CNBC reported in April, the Amazon Prime Video app deal is part of a partner program for premium video providers. To qualify, those companies must offer "integration with the Apple TV app, AirPlay 2 support, tvOS apps, universal search, Siri support and, where applicable, single or zero sign-on," a spokesman said at the time. CNBC reported that Canal+ and Altice One were also part of the program.

With publishers more focused on owning their customer relationships and subscriptions becoming a much more important part of many publishing businesses, those companies have "much more incentive to start pushing back against Apple and taking steps to use whatever leverage they have to manage that relationship and on the best terms they possibly can," said Michael Silberman, svp of strategy at subscription tech platform Piano.

That leverage could come in joining the growing chorus of anti-Apple disquiet. Apple is currently locked in a high-profile legal battle with Epic Games. Apple removed the wildly popular Fortnite game from its App Store after it rolled out a new direct payment system that contravened its policies. Apple also threatened to remove Epic's developer credentials. Epic sued Apple (and separately sued Google Play, which also removed Fortnite) and immediately revved up its marketing engine, releasing a pastiche of Apple's iconic '1984' ad and running what was described as an "anti-Apple" #FreeFortnite gaming tournament over the weekend.
On Sunday, Microsoft's general manager for gaming developer experience, Kevin Gammill, filed a declaration of support for Epic's motion for a temporary restraining order against Apple. The Information reported last week that Epic is trying to drum up support from other tech companies to join its vocal opposition against Apple's business practices. Heck, even Facebook has been taking shots at what it calls the "30% App Store tax."
Meanwhile, regulators in Brussels are probing whether Apple's App Store rules breach EU competition law, following complaints from Spotify and e-reader service Kobo. And you'll of course remember Apple was one of four companies virtually hauled in front of U.S. congress in last month's big tech antitrust hearing.

All in all, there's no time like the present for publishers to have their anti-Apple gripes fall onto more empathetic ears.
Most publishers would certainly agree with Apple's ultimate end-goal of improving user privacy and the overall user experience. They also can't deny that Apple opens up a lucrative audience of hundreds of millions of consumers, many of which are willing to pay for its services. A study published in June by Analysis Group (for which Apple provided support) estimated the Apple App Store facilitated $61 billion in billings and sales for digital goods and services worldwide last year. But from the rollout of Intelligent Tracker Prevention on Safari, the forthcoming app privacy update on iOS 14 and a recent move to redirect Apple News+ subscribers browsing publisher sites on Safari to its own platform, Apple's moves tend to break things in the short term — and with little to no prior industry consultation.

"It boils down to who 'owns' the consumer relationship: Apple is a consumer company and it makes sense to the consumer to consume news via Apple [versus] via individual publishers," said Ana Milicevic, principal and co-founder at marketing consultancy Sparrow Advisers, via email. "While some of Apple's actions appear to benefit publishers—like ITP that's meant to increase the value of publishers' first-party data — they still require a whole slew of other things to go perfectly so that publishers can gain some advantage."

DCN's Kint describes publishers' relationship with Apple over the years as maintaining a level of "steady discomfort" due to the nature of its proprietary and closed approach. On the other hand, as Piers Harding-Rolls, research director for games at Ampere Analysis, put it to me, one could argue the hidden complexity and closed experience is exactly what made the App Store so popular and shielded it from some of the difficulties tech companies with more open platforms have encountered.

News Publisher vs. Big Tech complaints have often historically been uphill David and Goliath battles, which haven't tended to gather much momentum or support from other industries.
But with Apple—which, reminder: became a $2 trillion company last week — the mood music is changing and its hand could soon be forced to relax its "my way or the highway" approach.
Correction: Ana Milicevic is the co-founder of Sparrow Advisers. A previous version of this article incorrectly stated the company name as Sparrow Digital.

https://digiday.com/?p=375888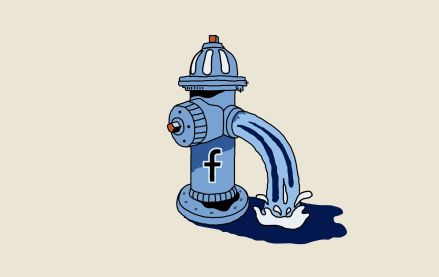 October 4, 2023 • 5 min read
•
•
Publishers are still feeling the effects of a change Facebook made in May that caused a steep decline in referral traffic. Nearly four months later, publishers aren't sure when — or if — that traffic will come back.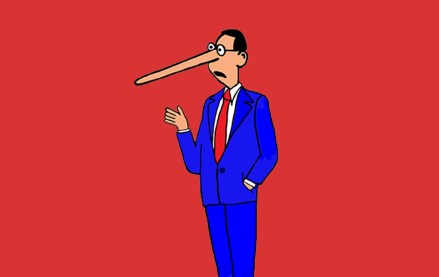 October 3, 2023 • 7 min read
•
•
A new definition for MFAs is available but the vague nature of the guidelines is leading to a lack of standards that might prevent adoption.
October 2, 2023 • 1 min read
•
•
The publishers who attended DPS were focused on the potential upsides of applying the technology to their operations while guarding against the downsides.