Anybody who thinks that push notifications have run out of control should strap in and get comfortable.
The next time you need to get caught up on royal baby news, or Trump tweets, or summer fashion trends, or low-calorie recipe ideas, don't bother going to a social platform or a website. You probably don't need to go any further than your phone's lock screen.
After years of approaching pushes with caution, many publishers appear to have realized that they can go nuts with them, with many now taking those strategies past their audience's phones.
The average publisher with a mobile app now sends over 121 push notifications per month, a 41% increase year over year and a world beyond the 50 or 60 that companies in other verticals typically send, according to Airship data.
"Publishers are definitely leaning in because they're not experiencing blowback," said Mike Herrick, chief technology officer of Airship, a market-leading push vendor that sends nearly 90 billion pushes per month.
But that sharp spike is the tip of an iceberg. Desktop pushes, also called web notifications, have become a craze of their own, with over 100,000 news sites now using tools such as One Signal to get in front of readers at work. Many publishers are also embracing third-party platforms such as Apple News and even older methods such as emails and text messages to send shorter, faster messages that keep them at the top of readers' minds. "It's definitely moved beyond the in-box," Herrick says.
The technology has even matured enough that third parties including Outbrain, Taboola and PowerInbox have launched products that turn publisher pushes into ad inventory.
The metrics around push notifications still aren't as clean as publishers would like, and publishers still have trouble mapping out the right balance between engagement, traffic and marketing. But the one clear message publishers have gotten is that pushing works, and so they will continue to do it.
"We haven't formalized anything around, 'This is what the cadence should be,'" said Michael Liss, vp of product at the New York Post, which sends push-style notifications to its readers using its mobile app, Apple News, web and email. "My attitude is that we would rather send one [mobile] push that maybe we didn't need to send than not send three or four that we could have."
Less "knocking on doors"
It can take time for an industry to figure out all the possible uses of a technology, and several years ago, publishers all used mobile pushes the same way. Though the volume of pushes sent might differ, publishers mostly saw mobile push notifications as a way to share breaking news with one's readers, or "knocking on doors when something happens," as Marcus Mabry, senior director of mobile programming at CNN, put it.
"We all used to have the same strategy," Mabry said.
Publishers with commerce strategies still find that strategy quite useful. For example, New York Magazine uses desktop push notifications to automatically distribute every post about sales published on its shopping vertical, the Strategist. Sales content represents about 15% of the Strategist's content.
Those pushes reach a small audience — only about 21,000 readers are subscribed to them — and New York's analytics team can't yet follow a reader from a click on a push to a transaction on Amazon or other affiliate commerce partners. But they drive enough traffic — in the beginning, pushes got a click-through rate of 7% — and the results are encouraging enough that the Strategist plans to start pushing out content about in-demand items later this year.
But on the whole, publishers are now thinking beyond referral traffic. Thanks to the maturation of the technology and consumers getting more used to push notifications, publishers will now treat push notifications as a way to stay engaged with their audiences and differentiate themselves from competitors, according to research published in December 2018 by the Columbia Journalism Review.
Sometimes that means pushing something that a user may not have to click on, or leave their lock screen to see. "When you see multiple pushes for the same story, it's fascinating to see who included what detail," Liss said.
More hunting for "additive audiences"
As the concept of the push has matured, the format has spread beyond publishers' mobile apps too.
The rise of Apple News, for example, has given publishers a new audience of 90 million monthly active users to target, often using a strategy very different from the one used on their mobile app users. The New York Times, which refused to become one of the daily news providers in Apple News+, said it pushes through Apple News with the hope of turning new readers into mobile app users and newsletter subscribers, with the ultimate goal of converting them into paying subscribers.
Web notifications fall into a similar category. Designed to catch a fly-by reader visiting from Facebook or another third-party platform, web pushes can help familiarize a less-engaged reader with the breadth of content a publisher produces, Mabry said.
A valuable signal
Figuring out what to put where is more art than science. CNN uses the performance of mobile push notifications to inform how to approach pushes on other platforms, Mabry said. A mobile app push that gets strong engagement might compel the mobile programming team to do a newsletter-style push to a different pocket of CNN's audience, or affect where it's placed on CNN's homepage.
Other publishers are experimenting with sending different snippets of information across multiple channels. The New York Post will sometimes send the same push via email, Apple News and its mobile app. Other times, it will send different pieces of information across all three. "So much of it is gut instinct," Liss says.
As push continues to grow, several vendors are hoping to help shoehorn ads into the experience. In the past year, Outbrain, Taboola and the email service provider PowerInbox have all introduced products that allow publishers to send ads as web pushes.
Those aren't always allowed. Browsers including Chrome and Firefox do not permit sites to distribute actual advertisements with notifications. But a publisher that wants to use pushes to distribute branded content, for example, or links to other content are able to. Outbrain considers the pushes impressions.
Those products have yet to gain major traction among publishers. "I just think this is a sticky, valuable audience," Liss says. "I would be worried about jeopardizing that."
But as publishers continue to look for the limits of this medium, eventually someone is going to push it.
This story has been updated to expand on how The New York Times uses push notifications. 
https://digiday.com/?p=336973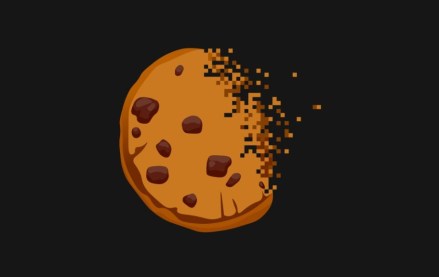 September 25, 2023 • 1 min read
During the Digiday Publishing Summit, execs from companies including Condé Nast, Dotdash Meredith and Thomson Reuters assessed the industry's readiness.
September 25, 2023 • 5 min read
Publishing executives shared their honest and unfettered opinions on the rise of generative artificial intelligence technology and its impact on traffic, IP protections, content production and jobs at the Digiday Publishing Summit last week.
September 25, 2023 • 5 min read
Here is A sampling of other AI-related news from last week.