'Point of differentiation': Agencies are having tougher negotiations with ad tech vendors
May 31, 2019 • 5 min read
•
•
As the number of exchanges shrink, agencies are changing how they negotiate with ad tech vendors, changing how fees and plans are structured in an effort to guarantee clients more transparency into the mechanics of the supply chain.
Over the last 18 months, the number of ad exchanges the average programmatic advertiser buys impressions through has shrunk from around 50 to 30, in some cases going as low as 10, according to the six agency and ad tech executives interviewed for this article.
Fewer exchanges on media plans mean agencies start to look a lot more attractive to those ad tech vendors still on them. That's leading to discussions between both two groups that haven't traditionally met. Demand-side platforms generally tend to be the ones to meet with exchanges and SSPs, since its the former's tech that bids on the impressions sold by the latter.
It's a rare chance for agencies to make money from a commoditized programmatic market. For all its faults, programmatic continues to attract ad dollars and advertisers have said they'll spend more if they can get a clearer view of what happens to their money after they bid for ads. "Agencies have begun to realize that curating programmatic supply paths can be a valuable service to their clients," said David Kohl, president and CEO of TRUSTX.
Engine launched its own exchange at the start of the year as a way to curate supply on behalf of its advertisers. The agency network negotiates its take as an ad exchange with the buyer. When it bids directly on its publisher impressions using their own DSP they're able to see full bid price of that campaign all the way through to the publisher. The bottom line is the buyer benefits from full visibility to the cost of reaching the users they want to reach, and the publisher benefits from a higher CPM. Since Engine operates the exchange, it can guarantee what is bid is what gets to the publisher — minus its own disclosed fee. Depending on the buyer and how they want to curate supply, Engine can provide additional verification, such as auction logs, to verify the integrity of the bid.
While the agency works with third-party SSPs and exchanges to bulk out the reach of its own for its managed service clients, Michael Zacharski, CEO of the agency-owned exchange, said it is moving toward running its own direct demand on its direct supply as it signs up more publishers. Previously, a buyer would buy via a DSP and see the domains won alongside the price they paid, but not know how much of that price went to intermediary fees and how much went to the publisher. "We are focused on changing that model and giving the buyer visibility to both the true price of inventory as well as fees taken," said Zacharski.
Agencies have been trying to get around ad tech middlemen for a while now, deploying a variety of different tactics. GroupM, Omnicom and Denstu are among a handful of agencies that spent much of 2018 concocting different ways to get closer to the source of supply of programmatic inventory, for example. But issues remained around how much expertise they really had, said eBay's Smith. "Most buyers weren't interested in committing the time to understand how the auctions worked," he said.
Not every agency can afford to, or has the commercial clout to run their own exchange. Some prefer to exert their influence directly with the ad tech vendors instead. After putting the squeeze on the margins made by DSPs, agencies are now coming after the supply side vendors.
When the Goodway Group brokered a deal with Pubmatic in February, for example, it was on the proviso that the tech tax wasn't charged on the publisher side as it usually is and instead the agency would pay a single fee for all media buys transacted on the SSP. In exchange for more spend from the agency, the SSP effectively agreed to lower its spend. Other agencies are trying to broker similar deals with other SSPs.
"We see agencies starting to negotiate fees directly with SSPs," said Geoff Smith, the director of ad tech and innovation for eBay across EMEA. "It becomes a point of differentiation for an agency to be able to tell their clients they can guarantee transparency into fees and the mechanics of auctions on both sides of the supply chain."
The problem with these deals is it puts SSPs in a tricky predicament. A pessimistic publisher could see deals between agencies and SSPs as a smokescreen for kickbacks, nondisclosed volume discounts for SSP fees that agencies would take for themselves. It makes media owners wonder whether talk of getting closer to publishers is really just a ploy from the buy-side to beat down fees. And yet SSPs continue to cast a longing eye toward agencies.
The likes of Rubicon Project, Spotx, Telaria and Openx have all invested in building out business development teams that don't just win publisher businesses but also try to win over agencies and advertisers. "Just like we're going into publishers to educate publishers on how our technology buys ads on their sites, SSPs are meeting with agencies and advertisers to explain how they work," said Joel Livesey, The Trade Desk's director of partnerships across EMEA. "SSPs are dedicating a greater amount of time to explain how their technology works to buyers and are also demoing their platforms."
https://digiday.com/?p=336007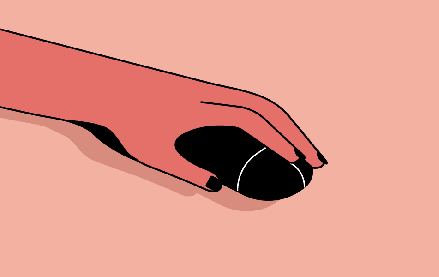 December 1, 2023 • 3 min read
People claim that the role of chief diversity officer is vanishing. However, AI is booming, and the CDO can help ensure responsible AI.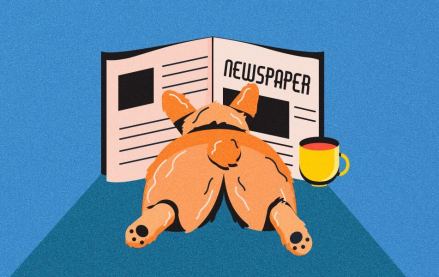 November 30, 2023 • 4 min read
Digiday+ Research found that publishers' programmatic ad revenue didn't quite live up to expectations this year, but they still see it as a growth area.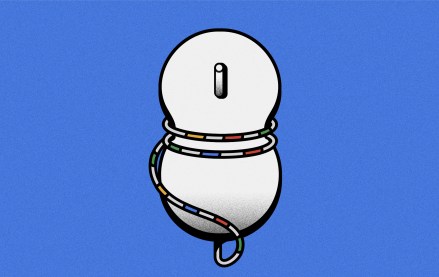 November 30, 2023 • 13 min read
For a couple of publishers, referrals from Google are down upwards of 60%.