Overheard at IAB's ALM: Omnichannel's challenges seem to outweigh its potential
February 9, 2022 • 3 min read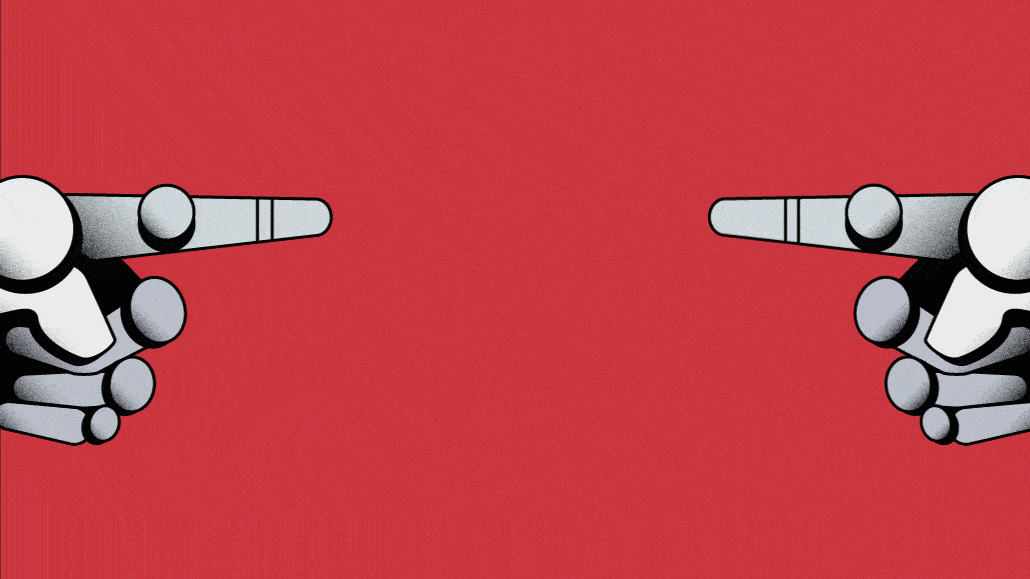 Ivy Liu
The topic of omnichannel took center stage for much of Day 2 of the IAB's Annual Leadership Meeting in New York, tackled from the C-suite, from the consumer POV and from a measurement standpoint. The ugly truth for the marketing and media industry, however, is that there remain more obstacles to true omnichannel marketing than progress.
In a one-on-one fireside chat with IAB's CEO David Cohen (who quipped "my hope is we actually do something," which is a pretty honest comment from an industry association head about his own conference), GroupM North American CEO Kirk McDonald acknowledged that some of the biggest challenges include "this continued tug between the aspirations of the marketers and the business side of the [agency] house … We're still sort of struggling over filling in spreadsheets and procurement, and that tension hasn't gone away. Seeing it up close is really interesting from this lens, it's a different one."
McDonald suggested that, given the bad behavior a lot of digital advertising has been guilty of the last 15 years, "advertising as a craft probably needs an ad campaign for the consumer. Consumers asked for ad-free and ad-light experiences, and we aren't doing anything to help them understand their relationship to free services and content, and how ads play a part in that. The industry's issues around bad actors and how bad actors have given us a bad name … we as an industry haven't gotten together to tackle those issues."
In a later session that examined the consumer journey through the lens of omnichannel marketing, Shenan Reed, senior vp, head of media for L'Oréal, nailed the real problem that lies underneath: stalking consumers with advertising. "The risk of over-frequency is real for the consumer," said Reed. "How can media help build a strategy that's privacy-safe, doesn't repeat too often and wrap it up in such a way that it's good service to the consumer?"
Because when consumers get over-exposed to an ad that follows them across the channels on which they digest content, "they're going to get upset with the advertiser, not the media," added Reed.
Jen Soch, GroupM's executive director of specialty channels, pointed to the need for all stakeholders in the omnichannel value chain to speak the same language, rather than the three different ones spoken by marketers, by media and research folk, and by consumers.
"We've got to find ways to bring these things together to really follow the target and follow the consumer," said Soch. "And know that some things at the bottom funnel that we're getting going to help figure out the top. We've got this DTC practice — we're moving DR [direct response] towards DTC, which is the marriage of programmatic and DR. It's so simplistic in its idea, but to me, that's [an] ideal of where we need to start playing a lot more."
Of course, measurement of omnichannel continues to be one of the other main obstacles to progress, and the issue was addressed in an afternoon session that included Adam Gerber, GroupM's executive director of investment strategy.
Noting he hoped not to get fired for his comments, Gerber hit omnichannel measurement's main problem head on: there's no alignment because of competing financial interests in the buy/sell equation: "We can't align because there's a lot of money at stake," he said. "You've got an entire half of the media ecosystem that's trying to shift dollars from the traditional side. And the easier you make it to compare those two parts of the media landscape, the easier it is for me to shift money. So there's billions of dollars at stake. That's why we haven't agreed or aligned. Because there's a bunch of people in the middle who don't want there to be alignment, or they want the alignment to be a certain way so that I can't make the comparisons across the entire landscape."
That's a pretty damning truth that could indicate the promise of omnichannel may always be just a bit out of reach.
https://digiday.com/?p=439010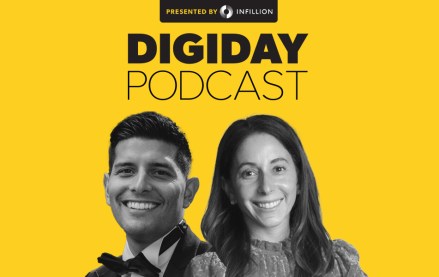 September 26, 2023 • 3 min read
In a live recording during the Digiday Publishing Summit, the news executives called for more nuanced conversations with advertisers around their brand safety concerns.
September 26, 2023 • 4 min read
After investing in one generative AI startup and suing another, the company will let customers create images on its website and an API.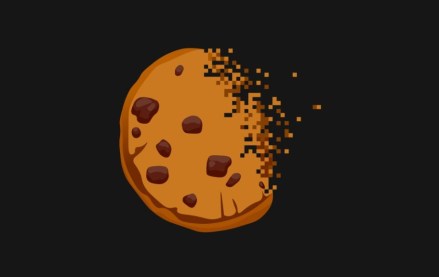 September 25, 2023 • 1 min read
During the Digiday Publishing Summit, execs from companies including Condé Nast, Dotdash Meredith and Thomson Reuters assessed the industry's readiness.