Omnicom's Peter Sherman: We want to connect, not collapse our agencies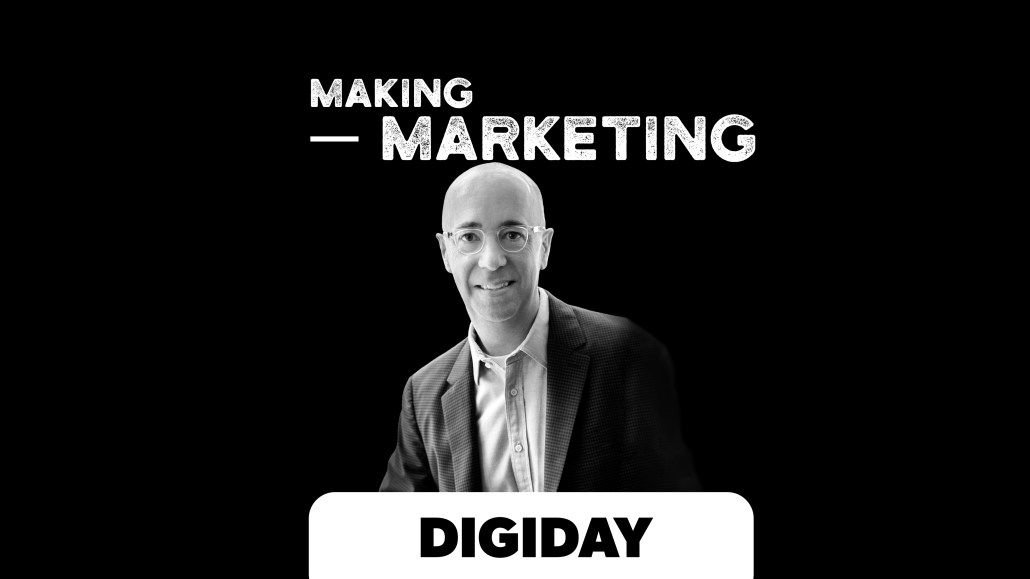 Subscribe: iTunes | Google Play | Stitcher | RSS | Anchor
In the past year, the agency world has been rife with news of consolidation. Most executives have explained this as part of a longer-term plan to create less siloed organizational structures and pitching more efficient, integrated solutions to clients.
Peter Sherman, executive vice president of Omnicom Group, doesn't buy it.
"Consolidation is a part of almost every industry," said Sherman on this week's episode of Making Marketing. "It's not specific to our industry. It's driven financially, it turns up a more efficient organizational structure. In the pursuit of efficiency, it can sometimes be packaged as being beneficial to clients. I'm not certain I buy that."
Sherman discusses the best path to consolidation, how consumer centricity has changed over the years and more. Edited highlights below.
Connect, don't collapse.
"It's far more powerful to connect rather than collapse our agency brands. The cultures are critical in their ability to produce creativity and talent. When you can connect them around one view of the consumer versus one view of the holding company model, you can translate those assets and agencies in modular, flexible and fluid constructs."
The consumer is the true North Star.
"Customer centricity is the purest and smartest pursuit but the way you do that has changed radically over the past five-seven years. If you're not on top of it, you're losing your ability to hold on to the core of how you built your business in the first place. It throws off a number of reactions: should we own? Should we pull data and analytics? Should we pull consultants upstream or downstream? All the levers and tactics can be housed under that condition. The new competition is the consumer. We make a mistake as an industry when we choose to place anything else as the scoreboard than our clients and our clients' consumers. What is causing disruption is also the answer to transformation and both of those are consumers."
Consumer expectations from businesses are changing irrespective of category.
"Consumers' expectations are accelerated at a breathtaking pace. In our marketplace, consumers expect that we meet and anticipate their needs. It throws off a different organizational structure and a serious embrace of data and analytics and a serious ability to operate in an agile and open platform to deliver with that. Their expectations are set only by their last best expectation. Not by the best expectation in the category but by the best expectation. They want the same experience across the category. Delivering individualized experiences at scale at the right time and right place is no longer a nice-to-have, it's table stakes."
https://digiday.com/?p=334953