In April, Mashable made big changes. The media company pared back general-interest news to refocus on its core areas of tech, entertainment and culture, shedding 30 staff in the process. The message was clear: Scale alone isn't enough without securing a focused editorial identity, especially when expanding across social platforms. Overseas, it's reinforcing the same mandate.
The U.K. outfit has been relatively immune to the staff cuts seen in America, although there has been some reshuffling. Former U.K. editor Blathnaid Healy and head of European operations Ben Maher left the company this Spring. Jack Gillespie was promoted to replace Maher, and co-founder of BBC Trending, Anne-Marie Tomchak, will become U.K. editor in October. It's also hired its first video producer, which puts the staff count at 15 people. A bunch of new hires have also been made in the U.S., Australian and French teams, the latter of which now has eight people and was made possible via a partnership with news broadcaster France24.
Greg Gittrich, Mashable's chief content officer, brought in to lead the editorial redirection, told Digiday that dropping general news, has meant the U.K. and other international editions (Australia, Asia, Singapore, India, and most recently, France) could hone local coverage. "A big decision behind the change was to pick areas of coverage we know we have strong expertise and can offer a clear angle, and where our voice can stand out," he said. "In the U.K. and other international editions, that's paying off."
The digital media publisher claims it has 56 million monthly unique users (up 17 percent since April), with just under half of them not in the U.S. ComScore puts its U.S. traffic at 19 million unique visitors a month, and 2.5 million in the U.K.
Locally sourced stories that resonate globally.
Mashable's had some big Brexit-related editorial hits in the U.K. The most popular was "Donald Trump's first tweet about Brexit got shutdown immediately." The piece received 77,000 shares on Facebook and Twitter, making it the second most engaged-with Brexit piece on social, second only to the BBC's: "Brexit: David Cameron to quit after U.K. votes to leave EU", which generated 106,000 shares, according to NewsWhip data.
That's a good example of where a story can originate from the U.K team, then do equally well in the U.S., said Grittrich."Our head of growth in the U.K. discovered [the tweet] as soon as it went up and worked with the editor to publish the story fast, with a clear angle. It was distributed across all our social platforms. Then it stirred a lot of interest once it came across to the U.S., not just because of Trump's comments but because what he said ties back to the U.S. elections," he added.
Maintaining clear brand identity on social platforms.
"We realize most of our audience aren't coming to Mashable through the home page, and increasingly a good proportion of our audience won't make it to the website," said Gittrich. "That's why having the clear identity is so important."
It's allocated more staff to creating video specifically for social platforms like Snapchat and Facebook Live, and the U.K. team has worked closely with the U.S. to figure out what works.
Mashable's a Snapchat Discover partner, so can't release figures, but some of its most popular Snaps from the U.K. team have included lighter pieces like: "These Incredible High-Tech Nails Will Ease Your Subway Commute."
It's run several Facebook Live videos one on "Freeshakes" hitting London. and an interview with Scarlett Moffatt, from Channel 4's reality show "Googlebox," and a cake decoration lesson from Nadiya Hussain, star of "The Great British Bake Off," which have all generated views around the 50,000 mark.
Agency view:
Commercially it's also grown in the U.K., which remains its biggest international market outside the U.S. Adam Ostrow, Mashable's chief strategy officer, said 10 percent of its overall revenue now comes from international operations, and its U.K. ad sales are up 50 percent year-on-year, for the first half of 2016, though he wouldn't reveal break-out figures. "This year revenue growth will be even higher in the U.K.," he added.
In contrast to other digital media publishers, like Business Insider, which also launched in the U.K. in 2014 with a reliance on programmatic revenue to start, Mashable's revenue is direct ad sales and branded content-driven. It's run paid content campaigns for the likes of British Airways, Visit Britain, Microsoft, Dell and Tourism Ireland. It's this kind of deal that Ostrow wants to push over programmatic, for now.
Agencies however, want both. DigitasLbi's head of display and paid social Cibelle Michepud, is a fan of Mashable's editorial, but believes it's a mistake not to prioritize programmatic, alongside branded content.
"They need to do both in parallel. Programmatic is super important, it's part of everything we do. If you're not there, you'll be behind," she said. She added that Mashable is always on the radar because of the kind of content it provides. "I tell people Mashable is part of the internet culture. There you can get a bit of everything: business, social media, even a bit of celebrity."
Yet, as Mashable has already seen, being too broad can have its disadvantages. "Brands may perceive them as a bit too generalist still. It may be changing that perception, it just needs to make people more aware that it is," she added.
Robin O'Neill, head of digital trading at Group M, also believes Mashable has some brand building to do still with buyers. "We do spend with them, but not very much. They're not at the top of most buyers' lists of go-to people," he said. "They've done a good job with some clients of doing more integrated campaigns. But they're not a priority for display advertising."
https://digiday.com/?p=190327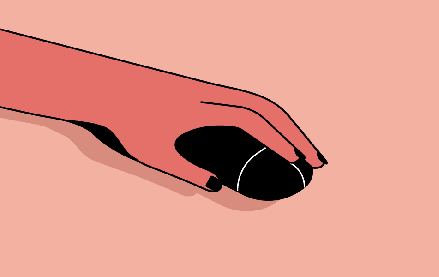 December 1, 2023 • 3 min read
People claim that the role of chief diversity officer is vanishing. However, AI is booming, and the CDO can help ensure responsible AI.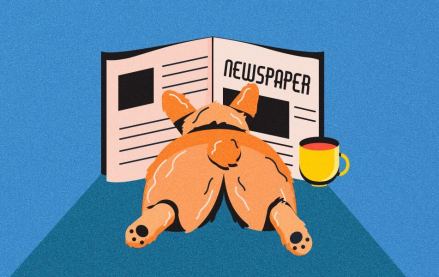 November 30, 2023 • 4 min read
Digiday+ Research found that publishers' programmatic ad revenue didn't quite live up to expectations this year, but they still see it as a growth area.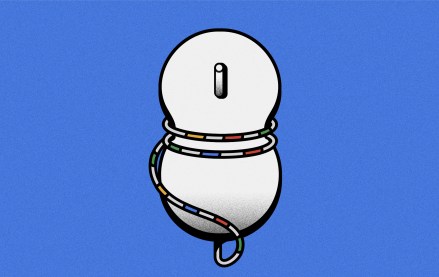 November 30, 2023 • 13 min read
For a couple of publishers, referrals from Google are down upwards of 60%.