'Nuclear winter': Ad tech enters the vulture capital era
February 20, 2020 • 7 min read
•
•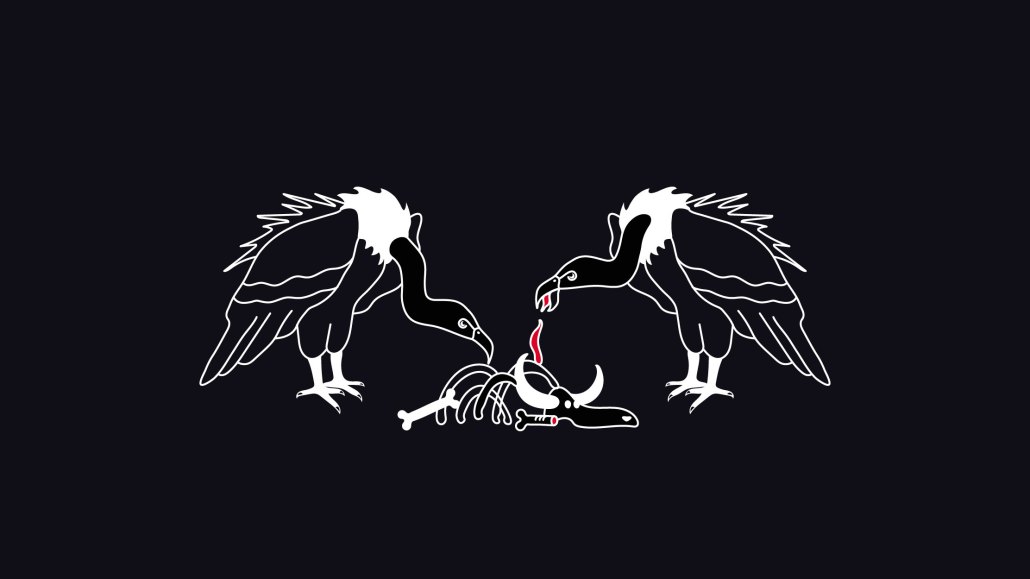 The gap between the haves and the have nots in ad tech has never been starker: There is the high-flying company like The Trade Desk with a market capitalization of more than $13 billion. And at the other end is a laundry list of bankruptcies, firesales and companies going out of business altogether. And as the market consolidates, a set of opportunist buyers — the vulture capitalists — are ready to pounce on the remains.
This group includes entities such as U.S.-based marketing technology platform Zeta Global, publicly traded ad tech company Tremor International and German investment firm Media and Games Invest — all of which have recently picked up a series of distressed ad tech assets for a fraction of those companies' prior valuations.
"It's the nuclear winter of ad tech," said Zeta Global CEO David Steinberg. "When everyone is running for the exit, walk in."
What changed
Ad tech M&A is a dramatically different beast now compared with the middle of the last decade. The early-to-mid-2010s ad tech market was peppered with high-profile IPOs, an outpouring venture-capital dollars and big-name ad tech acquirers ranging from Facebook to Oracle.
But, for the most part, big-name strategic buyers have backed away from ad tech. VC investors didn't see the returns they had hoped for and cooled on making further investments into the space. Many public ad tech companies — most memorably Rocket Fuel, which had a $2 billion valuation at its peak in 2013 but sold for just $122 million four years later — flopped. And not all the strategic deals worked as planned and some acquisitions were unraveled or quietly shut down.
Fast-forward to 2020 and it still seems almost nothing can chip away at Facebook, Google and, more recently, Amazon's dominance of the digital ad market. Meanwhile, some observers say new privacy regulation and recent moves by browsers to throttle cross-site tracking will likely further consolidate the leading positions of so-called walled gardens versus smaller players that are more reliant on third-party cookies. And increased demands from marketers and publishers for transparency from their vendors cast a spotlight on the fees some ad tech players had previously been able to extract from the online ad daisy chain — adding a further financial strain.
Yet amid all the tumult, digital ad spending is not slowing down — and the current crop of ad tech acquirers are all too aware that there are bargains to be had.
Meet the bargain hunters
There were 56 ad tech M&A deals in 2019 — though just seven of those transactions were above $100 million, according to investment bank LUMA Partners' Q4 2019 market report.
"We're seeing a big bifurcation of deals between … capitulation transactions and the strategic transactions," said Luma Partners vp Conor McKenna. On the "strategic" front, McKenna said there is interest from buyers for connected-TV ad specialists and ad tech companies in the areas of data and identity, especially those working on a solution for what comes after the third-party cookie.
Still, said advisory firm Results International partner Julie Langley, highly strategic deals are rarer now.
Zeta Global — a SaaS-based marketing tech company — has no aspirations to become an ad tech company but has picked up a slew of bargain-price ad tech assets in recent months, including the demand-side platform assets of Sizmek after it filed for bankruptcy and some of IgnitionOne's programmatic assets after it was unable to renew a line of credit.
Zeta's Steinberg said such acquisitions are both "opportunistic and strategic." On the strategy front, Zeta has been able to expand its customer base, he said. Plus, Zeta can differentiate itself from other DSPs by bundling in its deterministic data services for free, rather than the usual 10-15% of ad spend a marketer usually forks out on third-party data providers.
"If there were opportunities to buy other DSPs [and] … migrate the customers to our platform … that's where we would be very, very opportunistic," Steinberg said. "Opportunistic doesn't necessarily mean you're [only] paying a dollar for it," rather it means paying an amount that can be recapitalized very quickly, he added. "We're not afraid to pay for these things."
Tremor International has also emerged as another active buyer that has largely focused on attempting to merge and restructure struggling companies, including Taptica (the company's former corporate name) and RhythmOne.
In January Tremor acquired Unruly Media for about £15 million ($19 million) from News Corp — a fraction of the £58 million (then about $90 million) in cash upfront that News Corp paid for Unruly in 2015. (Tremor is also guaranteeing News Corp £30 million ($39 million) in revenue over the next three years as part of the deal.) The move was part opportunistic — by making a landgrab for a non-core News Corp asset at a relatively low upfront price — but also part of a wider strategy to sharpen its focus on the video market.
German group Media and Games Invest is a relative newcomer in the space — albeit a smaller one. Last month it entered an agreement to acquire struggling mobile ad tech company Verve in the low double-digit million range. MGI Group's portfolio includes Gamigo Group, provider of a free gaming platform; app-marketing platform AppLift; and app-focused supply-side platform PubNative.
The investment group's strategy is to acquire both distressed assets and those on a good path to turning a profit that can be restructured and integrated into the wider portfolio said MGI CEO Remco Westermann. The company is running around two to five transactions a year and Westermann said its next acquisitions are likely to focus on expanding its geographical reach and in areas such as artificial intelligence, big data and performance advertising.
The PE play
Private-equity firms are also increasingly circling the ad tech space. Of the 114 deals advisory firm Results International counted in the ad tech sector last year, 20 were led by private equity firms or private equity-backed companies. (Results International uses a different methodology to LUMA Partners and defines a deal as any transaction where a company takes at least a 40% stake in another.)
The largest deal in ad tech last year was Blackstone's reported $750 million acquisition of mobile ad tech firm Vungle. Elsewhere, Providence Equity was a highly active ad tech dealmaker, making four acquisitions, three of which it integrated into its portfolio ad-measurement company DoubleVerify.
The traditional private equity playbook isn't always necessarily about hoovering up distressed assets but involves acquiring a company and seeking to wring out as much cost as possible in order to sell it on at a profit-based multiplier in around four-to-five years.
For a long time, private equity firms were put off by the variable nature of revenue in ad tech businesses, at the whims of insertion orders and unpredictable advertiser budgets. Right now, those types of ad tech businesses only manage to attain "abysmal" valuations of 0.75x to 1X net revenue, said Sam Thompson, senior managing director in the media, marketing and enterprise technology division at advisory firm Progress Partners.
But in recent years, more ad tech companies have attempted to shift their businesses away from managed service to models that generate recurring revenue. True "software as a service," businesses can fetch anywhere between 3X to 7X revenue in the current market, Thompson said.
The changing nature of ad tech buyers is the sign of a maturing sector, repeating a path well-trodden in the enterprise software market, particularly in areas such as enterprise resource planning and customer relationship management software, said Results International's Langley.
"It's really a sign of consolidation and cost-saving and synergies rather than strategic growth," Langley said. "The value [in a mature market] is less driven by topline revenue growth and more about cashflow and profit."
Update: Zeta Global acquired the demand-side platform assets of Sizmek after it filed for bankruptcy and some of IgnitionOne's programmatic assets after it was unable to renew a line of credit. A previous version of this story incorrectly stated that IgnitionOne also filed for bankruptcy.
https://digiday.com/?p=359765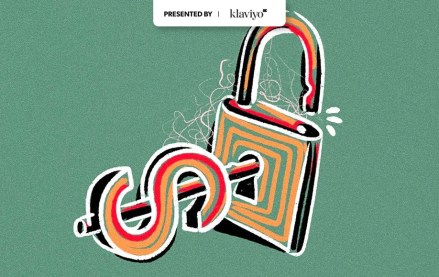 December 8, 2023 • 5 min read
Future plc's CFO Penny Ladkin-Brand announced on Thursday that she is stepping down, as the U.K.- based media company reported declining revenues and a new two-year investment plan to get back to growth.
December 7, 2023 • 13 min read
In this week's Media Briefing, publishing executives share how the task forces they created earlier this year to oversee generative AI guidelines and initiatives have expanded to include more people across their organizations.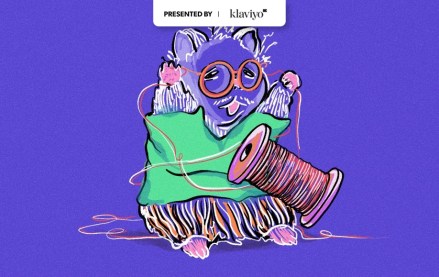 December 5, 2023 • 6 min read
News publishers are cautious to pour more resources into Threads, as limited available data makes it difficult to determine whether investing more into the platform is worth it.