'Not for the faint of heart': Publishers scramble to make their annual sales numbers
December 1, 2017 • 3 min read
•
•
For some, the holidays is a time to feel gratitude and reflect on the blessings of the season. For sellers of media, it's a mad scramble to do their utmost by Dec. 31 to maximize their bonus if they're lucky — or make up for lost revenue ground if they're not.
"It's not for the faint of heart," said Tom Morrissy, president of the agency Noble People, recalling his days as former publisher of celebrity weeklies including OK! and Entertainment Weekly.
And the fourth-quarter scramble has gotten more intense with the rise of digital. Whereas print magazine issues would all eventually have a closing deadline, digital is always open for business. The barriers to launching or adding to a campaign are lower in digital than in print. No doubt with all the digital publishers missing or struggling to make their numbers this year, it's an especially tense time.
"It is a bad year," said Michael Hess, a longtime seller who now advises sales management through his company, Core 6 Advisors. "Right now, as we talk there are sales managers sitting in their offices crunching numbers on their calculators, and they're basically saying, 'Holy shit.' But you shouldn't be saying that on November 30. Do we really think Google and Facebook are doing that right now?"
Not likely, but most media companies also didn't suck up almost all the digital ad growth this year. For them, it's a frenetic time. A common go-to for sellers at this time of year is to hit up a client that's already running a campaign with their site, well aware that marketers have budgets they have to spend or risk losing them the following year. It's called "dump money."
"It's always easier for a buyer to put that money into a relationship you already have," said Matt Rosenberg, a veteran of the agency and selling side, at companies including Taykey and Say Media. "So you're looking for an existing buyer to heavy up. A lot of times, it's the client that'll call you and have some extra money and say, 'Can you heavy up?' The money will come to you."
Those that aren't so lucky have to be proactive and do their homework. That starts with knowing which clients have a history of dumping spending at the end of the year and following up accordingly.
Client relationships are always important, but never more so than now. This is the time of year to set up lunches and drinks with buyers and clients — under the pretense of sharing holiday cheer, of course. Once the niceties are out of the way, it's time to ask if the buyer has any money left for the year or budget that can be time-shifted to the critical fourth quarter.
"You're hoping out of that lunch comes something," Morrissy said.
This is also where gifting plays a role. Experienced sellers know that a holiday gift is not an opportunity to be wasted. They need to stand out from all the other gift baskets that are sent to the people with the money to spend. For extra effect, sharp sellers will use gift-giving as an excuse to drop by in person, during which they can inquire about how this or that account.
"With a bagful of gifts, you don't have to have a meeting," Rosenberg said. "You say, 'I'd like to drop off client gifts.' Who's going to say no?"
It's tempting as a last-ditch approach to drop your rate, but sellers do that at their peril. Once you go the discount route, it's hard to go back.
"I hate that shit," said one publisher CEO, speaking anonymously. "If you're super worried about your fourth quarter and it's now, don't mess up next year because you messed up a quarter. Meaning, go to a client and offer some great deal. Because there is a long-term effect."
https://digiday.com/?p=265890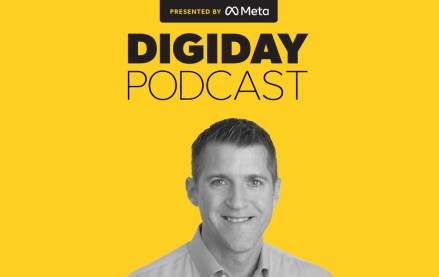 November 28, 2023 • 4 min read
Google's vp of global ads is confident that cookies will be gone from Chrome by the end of next year, despite all the challenges currently facing the ad market.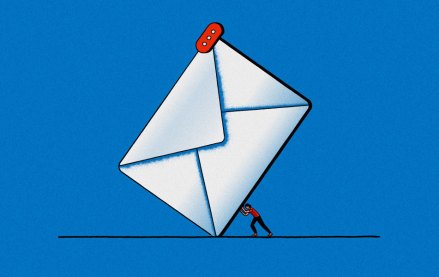 November 28, 2023 • 6 min read
Some email newsletter platforms' click-through rates are actually click-to-open rates, which are measured against the number of emails opened rather than the emails sent. But buyers seem to prefer it that way.
November 24, 2023 • 5 min read
Publishers' events businesses picked up pretty significantly during the back half of this year — and they will focus on sustaining that lift into 2024, according to Digiday+ Research.