The players are the largest in the industry as well as, some pundits say, the most vulnerable — print publishers and local TV stations. QuadrantOne isn't simply a Hail Mary for higher ad rates. It's a power play on the part of some of the most recognizable printed content brands in the world — Tribune, Gannett, Hearst and The New York Times — to merge premium online and printed content into a new iteration of a geo-driven, national data ecosystem.
That alternative ecosystem, according to QuadrantOne, places content producers and advertisers on a more equitable playing field and brings the power of local markets into primetime legitimacy. Forbes and CBS interactive have launched their own ad exchanges, but QuadrantOne's appeal is its national brand heft combined with a vast local TV, outdoor and print networks. Q-Exchange, QuadrantOne's local market arm which integrates analytics and RTB, may provide a huge opening for ad buyers to harness the power of localized social commerce through a mammoth inventory of premium online content.
QuadrantOne's ambition has local networks at its core, presenting a product line which is amenable to location-based applications that can combine mobile audience targeting with social commerce and multi-device content delivery. QuadrantOne and Q-Exchange, for now, do not represent flagship sites, NYTimes.com, USAtoday.com and About.com, but may in the future according to the company. QuandrantOne's heavy local emphasis appears strategic.
Building out the QuadrantOne's model as a proof of concept before inaugurating a similar plan for national web properties is a move possibly designed to gauge industry reaction and garner other valuable media alliances. "Major, branded print publishers are taking back control of their online inventory, and the tools available today are enabling them to take back control of their audiences too," QuadrantOne CEO Mario Diez told DIGIDAY: Data.
The specter of control shifting from aggregate exchanges to premium content brand owners is a significant one, as digital publishers seek ad optimization on every level, testing new methodologies of creating revenue streams while attempting to optimize ROI on ad buys.
As content producers and audience buyers control the purchasing of data and ads in transparent environments, ROI may rise because a higher percentage of ad spend goes directly to audience targeting and inventory, as opposed to an ad exchange that serves as the middle man. Optimization of that powerful combination of multiple platform content delivery and localized networks requires transparency, something the industry has been lagging behind on.
"Interactive is the most accountable advertising medium, yet buyers– and even sellers — have not had the kind of transparency into their campaigns and that they deserve," said Diez. QuadrantOne, he continued, seeks to create a benchmark of scale and transparency that he is confident "will become the norm" in the ad exchange industry. Diez spoke with Digiday about QuadrantOne's potential via Q-Exchange to connect with the future of digital publishing.
Did the uncertainty of the political climate around privacy and the increasing uncertainty surrounding 3rd party data collection have anything to do with the timing of the Q-Exchange launch?
We wanted to bring this to market just as soon as we had critical mass, in terms of the right relationships on the demand side. For months, we have been hearing two consistent themes from our clients. First – audience, insights and scale had become top priorities for how our clients valued their media partners. Second, they advised that single platform solutions that could offer both guaranteed/ reserved audiences and biddable inventory would see strong consideration. I think that the results speak for themselves, as Q-Exchange saw more than 2600 campaign bids in its first 48 hours post-launch. By way of privacy and opt-outs, Q-Exchange's foundational transparency makes adherence to the industry self-regulatory problem pretty straightforward. And like everyone else in this ecosystem, we're working with Evidon to make it simple for brands and the agency trading desks as well. Opt-out rates in their program are running at about 1 per 50,000. I think we can live with that.
Can a single platform effect a legitimate connection between national digital properties and local print that advertisers can harness with consistency? 
There isn't one transaction a consumer makes that isn't local. Whether you see a national ad on television or a national site,  the consumers mind set is always affiliated to their local retail outlet to purchase the product. In regards to online, it has simply been all of the heavy lifting required to make things online that has kept Local a sleeping giant within interactive. Local is a multi-billion dollar opportunity,  a nut nobody has really managed to crack. If we make it as easy for brands to understand and reach their preferred audiences in the right, local context and at the right time — either through reserving the inventory or with RTB– we see a tremendous opportunity both for brands and for our publisher-owners. The "understand" part is vital here. This isn't just about slinging localized banners in local environments, it is about enabling buyers to know much more about their audiences all over the country and to make smarter decisions in real time.This isn't news- print is evolving into other formats.
How will Q-Exchange maintain advertiser interest if it is solidly grounded in print publications? This is the beauty of the system. We specifically designed the infrastructure and licensed technology to adopt as the market evolves. The exchange already sees some of the highest levels of delivery for rich media given that we are running across premium branded environments. As our partners and investors evolve their audience experiences across their sites Q will be able to adopt and provide solutions for both the publishers and marketers looking to transact. You will very soon be hearing about our developments across multiple devices and expanded rich media. Digital display is growing very quickly as the data ecosystem makes display smarter. Because this is a single privatized audience platform, a marketer who has bought geos and audience upfront will be informed of audience that should be leveraged in the private exchange for bidding. It works in the opposite direction too. Audiences that a marketer might find are really valuable in Q-Exchange can come in and reserve within the upfront market before they hit the open exchange. This type of control and transparency allows marketers and publishers to gain rich insights and the flexibility to leverage multiple media tactics (traditional reservation or RTB) across a national audience in local environments. The most exciting part for buyers is their new opportunity to have these different media buying strategies inform one another. This is critical to our success and to marketers' abilities to grow their businesses by working with us.
QuadrantOne has yet to unleash its potential on the local front. The question of whether localized, geo-targeted premium content and ad targeting will outstrip the appeal of traditional ad exchanges depends on how rapidly competing DSP's can innovate.The problem is that no one, not even major media brands, really knows how to do local profitably, with consistency. Local, successful newspapers and online properties do, and that may be the reason for QuadrantOne's Q-Exchange launch as well as the emphasis on geo-driven insights. The only evaluation that will matter in the long run is which ad inventory works best for brands, and that is a question of content, the richness of metrics employed, and the market itself.
https://digiday.com/?p=3495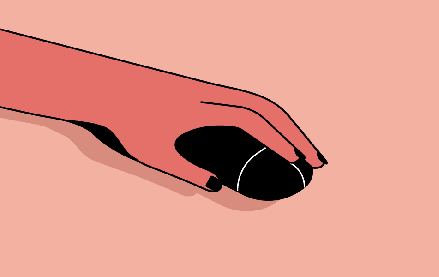 December 1, 2023 • 3 min read
People claim that the role of chief diversity officer is vanishing. However, AI is booming, and the CDO can help ensure responsible AI.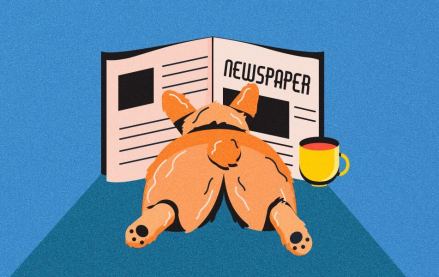 November 30, 2023 • 4 min read
Digiday+ Research found that publishers' programmatic ad revenue didn't quite live up to expectations this year, but they still see it as a growth area.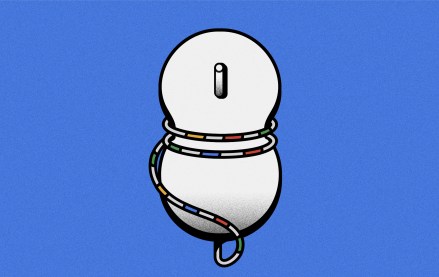 November 30, 2023 • 13 min read
For a couple of publishers, referrals from Google are down upwards of 60%.