News UK's Mark Field: 'Our job is not to take over the agency's role'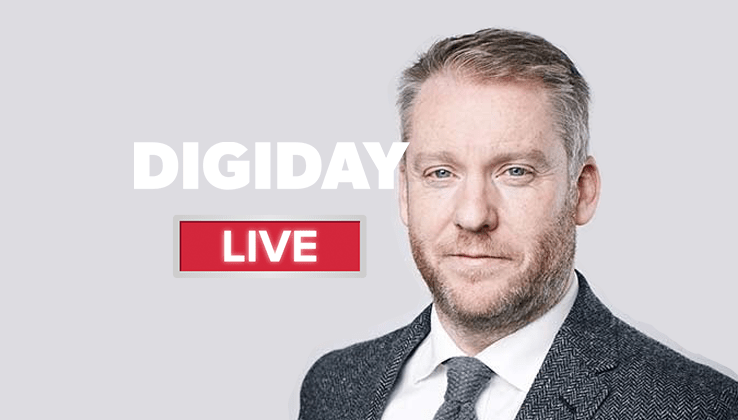 Subscribe: iTunes | Stitcher | RSS
A little over a year ago, News UK's branded content arm, Bridge Studio, overhauled its operations and adopted an agency approach to working with brands. But it hasn't eliminated agencies from the picture.
"Our job is not to take over the agency's role," said Mark Field, director of Bridge Studio, at the Digiday Publishing Summit Europe in February. "Our job is to better inform them."
Field discussed why publishers aren't aiming to take over from agencies, why brand content is different from advertising, and Bridge Studio's campaign for the Movember Foundation. Edited highlights from the session appear below.
Keeping agencies in the conversation
"We're a team of 40, and we're looking to grow. We have a mix of strategists, account managers, project managers, editorial creatives and freelancers. We also use the talent within our business to demonstrate and deliver stuff. It's about being professional about the way we operate. We talk to lots of clients directly. It's not our job to go around the agencies, and most of the conversations include them anyway. We're very transparent in what we do, and that's key."
Differentiating branded content from advertising
"Emotion is important for anything, including eliciting an emotion while writing a point. Advertising disrupts and gives people knowledge of their brand, but branded content needs to engage people a little more. It's important for creating campaigns where people feel a bit more about your brand. Audience is not just how big they are, but what we need to know about them. Then, what's [their] motivation?"
Understanding audience for campaigns
"We had a host of tools on our fingertips, so we can understand what content people like and what we can offer and our understanding of that. We have a marketing approach. Our editorial teams use verbalization, which understands what our readers like or don't like on our websites. Depending on the size, brief and time, we really try to spend time on understanding our audience."
https://digiday.com/?p=279104