News UK CMO: Facebook has a 'duty of care' to publishers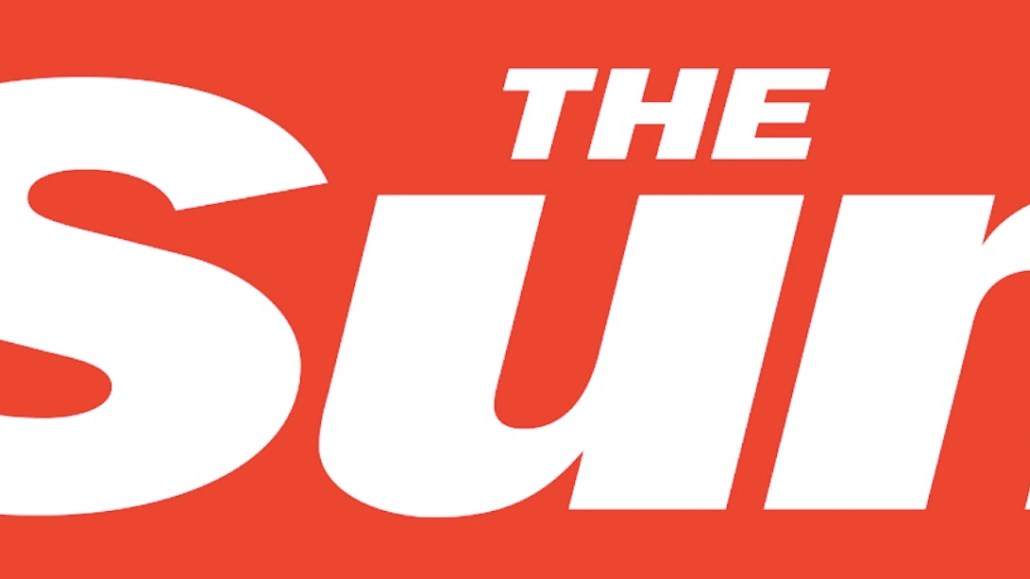 News UK's chief marketing officer Chris Duncan wasn't previously a fan of publishing directly to platforms like Facebook. In previous interviews with media, he called Facebook's launch of Instant Articles, and the general trajectory of the Facebook-publisher relationship, an "audience and navigation tax" and vowed that neither The Times nor The Sun would succumb.
A lot has changed since then, and now Duncan is singing a different tune. For one thing, The Sun scrapped its paywall Dec. 1 in a quest for bigger audience growth. Since then, Duncan claimed it has added 300,000 new online daily readers, citing internal figures. The Audit Bureau of Circulation's (ABC) latest figures released only track November, when The Sun reached 1.6 million monthly browsers (ABC measures devices, not unique users).
Facebook has also adapted to publisher concerns over how they can monetize Instant Articles, which has made it more compelling, according to Duncan.
That's why The Sun is one of Facebook's 13 U.K. new beta partners for Instant Articles, launching imminently, a move Duncan believes will help the news outlet's ambitious audience growth plans.
Duncan stood by his previous comments, adding that at the time he thought Facebook's launch of Instant Articles was "opportunistic." But with The Sun back in the free world, it is motivated to maximize its audience since its business model has shifted to being advertising-reliant.
Facebook rolled out Instant Articles in May, promising participating publishers that their articles will load faster on mobile devices and giving them control of the ad sales, branding, content and access to data. The program is controversial because requiring publishers to upload their articles directly to the platform establishes the social network as an intermediary between publishers and readers.
"That moved it away from being a black box to a more transparent platform," Duncan said. "Now I can see granularity on how it will affect traffic patterns."
Publishers can now track where people go after they have clicked on an Instant Article, which Duncan said can help The Sun improve the user experience.
"We talked at length to Facebook on this," he said. "They have shifted from being a social network to a customer platform. And once you become a customer platform on which businesses' results rely, you have a duty of care and have to manage those relationships differently."
Once The Sun launches on Instant Articles, it will monitor what articles go viral, how many new readers they attract and whether they drive additional revenue.
Like many Instant Articles publishers, Duncan believes the faster page-load time will be a big benefit to readers. With so many digital news outlets competing for their attention, readers aren't likely to stick around staring at blank pages.
"There has been recognition in the last year that the ad stack is a bag full of rocks on the back of articles, which have become too heavy," he said.
With the rise of social platforms, publishers are wrestling with the competing demands to distribute wherever readers are while also luring them back to their own sites, where they can directly monetize and build a relationship with them. Of the platforms in general, Duncan said they represent a "fantastic puzzle" and will become an increasingly important part of The Sun's distribution mix, post-paywall.
"We live in a world now in which access to the Internet is the open Web or a small number of very powerful platforms," he said.
Duncan is also interested in Google's equivalent to Instant Articles — the fast-loading Accelerated Mobile Pages (AMP). But like all publishers, The Sun, which is already on the Apple News news-reading app, needs to weigh the cost of adding another initiative to the mix. Platforms have "pushed a lot of the heavy lifting" back to the newsroom, he added.
"If you're an editor covering the Paris attacks, the last thing you want to worry about is building articles for Facebook's Instant Articles, Google's AMP and Apple News, then for our own mobile and tablet apps and also for press."
https://digiday.com/?p=152504