The open programmatic market is in a tough spot
January 30, 2023 • 5 min read
Ivy Liu
The open market of programmatic inventory, where prices are decided in real-time through an auction, is in a precarious spot. It's been like this for a while, of course. Even so, that spot seems a lot tougher these days.
That's down to a few things but they all ultimately come back to this: there's a ballooning number of publisher-initiated programmatic auctions being pushed through a shrinking ad tech pipe. Publishers are running concurrent auctions for the same impression at the same time as ad tech vendors are trying to reduce the amount of auctions they have to listen to.
Clearly, this isn't good for advertisers — they could unknowingly bid against themselves and subsequently drive up the price they pay as a result of this practice. But, on the flipside, it makes publishers a lot of money.
The longer this impasse continues the worse off the open market is. Think about it: auction duplication tends to be prevalent across a certain type of publisher. Hint: It's not necessarily premium publishers. Sure, it's something they do, but more often than not it's the made-for-advertising sites — those that exist for the sole purpose of aggressively monetizing traffic so they don't have to worry about the cost of acquiring it in the first place.
Simply put, the lowest quality supply is occupying a growing share of programmatic inventory on the market as a result of auction duplication.
And yet publishers aren't exactly scrambling for fixes. That's if the size of their ads.txt files — the document that lists all the programmatic partners they work with — is anything to go by.
In January 2020, the top 10,000 sites, apps and CTV apps based on ad spending from the clients of programmatic consultancy Jounce Media ran their programmatic auctions across 205 supply paths. By late 2022, they authorized 622 supply paths. It has essentially tripled over that time.
"There's too much of the open market," said Ryan Eusanio, managing director of digital activation at Omnicom Media Group. "It's just not cost-efficient to listen to it all so everybody in the market is in some way kind of throttling how much of the open market they manage."
This has been happening for a while now. The trickle of ad dollars out of the open market into private marketplaces is a testament to this.
But It's a trickle not a tide for a reason: irrespective of how they're dressed up, one-to-one private programmatic trading deals are a heavy lift even for the largest media agencies. Not to mention expensive.
The open auction, for all its faults, doesn't have those same hangups. On the contrary, there are many advertisers that crave the apparent ease and relatively low cost of buying from the open market where the price ads are set in real time via an auction that any advertiser can participate in.
"The majority of buyers still simply buy open auctions," said Rob Webster, global vp of strategy at digital marketing consultancy CvE. "Sadly many buyers are still attracted to the ease and apparent low cost of the open web and haven't yet got the memo that there is a (much) better way."
This better way revolves around curation — but on a much bigger scale than ever before.
Rather than try and curate a premium programmatic marketplace on the back of many one-to-one deals with publishers, agencies (and the odd advertiser) are trying to sustain their own supply pipelines of curated inventory on the back of one-to-many deals with publishers. Moreover, they're using supply-side platforms to do it. Think of them like a safer marketplace to buy ads from, where they avoid lower quality impressions, and shady publishers.
Big picture: eventually these curated marketplaces of sorts could become the agency's equivalent of the open auction.
Or at least that's the plan. More on that here, but the cliffsnotes are this: agencies are trying to use the curated marketplaces to pull money out of the open auction. Do this and it helps them teach their clients where the best audiences are. The more intel these advertisers get on what publishers perform best the easier it is for them to start spending more money directly with them. It's like a flywheel effect in that regard.
For now, ad dollars continue to pour into the open market. Remember, it's not a complete quagmire. There are checks and balances in place, and ad tech vendors are constantly trying to sort the wheat from the chaff, doing everything from imposing limits on the number of auctions each programmatic marketplace can issue to removing obviously low quality inventory from the supply chain entirely. The issue is these efforts can only do so much.
Indeed, private marketplaces still account for a smaller (albeit growing) portion of online ad spending. In the case of the clients at media management firm Ebiquity, it took up a little more than a third (36%) of the dollars its clients spent online, including in the open programmatic market. That's up from 27% in 2020.
"The complexity of DSP custom bidding models and the headache of deal ID activation means that most programmatic buyers continue to spend most of their money in the open auction," said Chris Kane, founder of programmatic consultancy Jounce Media. "But the quality of the open auction continues to degrade."
Needless to say, the next few months are going to be notable. More money could pour into the open market just as easily as it could seep out. On the one hand downturns make the cheaper ad prices found in the open market more palatable, but on the other hand that may not be enough for many marketers who are being pushed to account for every dollar they spend. It's too close to call at the moment.
There are a couple of early signs that suggest more money could move out of the open market. Emphasis on the early. For starters, advertisers like Hershey's are taking more money out of the open auction to fund direct deals with publishers, Then there's the fact that agencies and demand-side platforms continue to develop more sophisticated ways to filter out the lower quality impressions from the auctions they take part in. Not to mention the rise of more carbon-conscious media buyers. They could create the first real financial incentive for publishers to reduce auction duplication.
https://digiday.com/?p=486638
September 27, 2023 • 10 min read
Digiday+ Research assesses how brands and influencers are using Shorts to reach new audiences and what types of Shorts videos create the most buzz for marketers.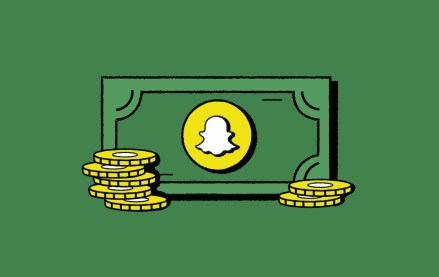 September 27, 2023 • 4 min read
Yesterday, Snapchat marked its return to in-person agency roadshows, sending company representatives to Horizon Media's Manhattan office to showcase a Snap-designed video game intended to capture the essence of what it's like to work at an agency — and how Snapchat can be part of the process.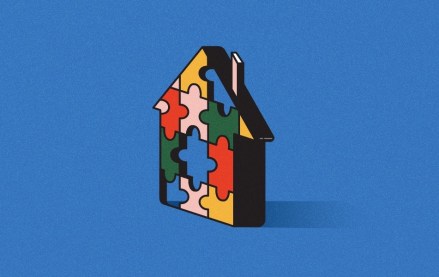 September 27, 2023 • 5 min read
As in-housing settles in as a mainstay, some marketers push for complete control.