How The New Yorker plans to double its paid circulation to 2 million
March 9, 2018 • 5 min read
•
•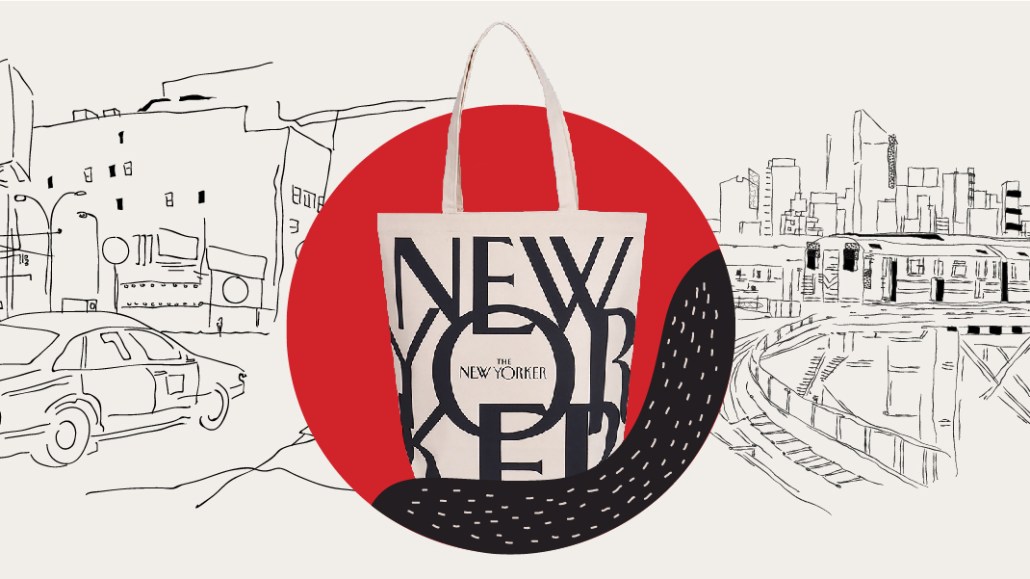 The New Yorker belongs to a rare club of publications whose revenue from readers exceeds that of advertisers. Total paid circulation for the highbrow weekly rose 12.3 percent last year to 1.2 million, even as the subscription price grew 20 percent to $120 for the most popular print-digital bundle. Today, readers contribute 65 percent of the revenue. (At The New York Times, reader revenue is 60 percent.)
Based on that growth and the Trump bump, which helped deliver The New Yorker's biggest month in subscription growth in January 2017, executives at the news and culture weekly and parent Condé Nast believe they can double the number of paying subscribers by 2023.
Other publishers are trying to see how far they can go to get readers to pay for content, with ad revenue flagging. Elsewhere at Condé Nast, Wired just put up a paywall, and Vanity Fair has said it's planning to. The New Yorker can charge a high price because it has an especially die-hard fan base (and there's that coveted tote bag), so the lessons of its experience are limited.
"It was scary to think about charging three-figure sums," said Pam McCarthy, deputy editor of The New Yorker, recalling the decision to raise the price of the bundle to $100 in 2016. "Then, we thought, people in their 20s are paying for Netflix when we were embarking on this increase. And The [New York] Times' success is encouraging, as well as The Washington Post's growth. The lesson of the past five years has been not to undervalue ourselves."
Monica Ray, evp of consumer marketing at Condé Nast, is spearheading the growth strategy with The New Yorker. She sees growth coming mostly from new groups of consumers based on subject interest. Data has shown, for example, there are a lot of readers who seek out The New Yorker for its political and culture coverage. That understanding has helped inform editorial decisions: Helped by the additional circulation revenue, The New Yorker has hired 15 writers for the site in the past year for a total of 40 (a mix of web-only and web-focused staff writers) and plans to add up to 10 more this year, focused on areas like Washington and health. The publication hasn't cut back, saying the goal is to offer more to readers, as it's found that the more kinds of content people read, the more willing they are to pay up.
"They're in a fairly rarified group of publishers that are seeking aggressive growth," said Michael Silberman, svp of strategy for Piano, which helps publications with reader-pay strategies. "If it were purely digital, that'd be even more impressive. But even print plus digital is impressive because print is shrinking overall."
The New Yorker has leaned on its nine email newsletters, the biggest of which, the Daily, has more than 1 million subscribers. The publication has also expanded coverage into areas like politics, business and food, and it's personalized targeting on its site to grow readership and subscriptions. But the most important driver has been the ability to target affinity groups on Facebook and Google using paid posts and paid search keywords to put articles in front of potentially new audiences, Ray said. The New Yorker is discussing the possibility of joining publications that are testing subscription sales on Facebook, but hasn't committed.
"Those digital channels are what's opened up The New Yorker," Ray said. "That's changed the way we reach consumers."
Overseas is another growth area that The New Yorker has just started to explore. The magazine is starting, as most U.S. publications do, with the U.K., to be followed by other English-speaking countries. It's hired Sam Knight, a writer who's based in London, and does some Facebook targeting of its articles to people in the U.K. But the weekly doesn't have bureaus overseas, preferring instead to send writers to places they're covering, and doesn't tailor its content for other markets.
Advertising is still important to The New Yorker — ad revenue held steady last year — but the growth in paid circulation has become a huge selling point with advertisers, said Chris Mitchell, chief business officer at Condé Nast with responsibility for The New Yorker. "Circulation was always the most boring slide in your deck, and now it's the thing you lead with," he said. "It's nice to have a more balanced business because advertising can be a more cyclical and fickle thing."
Like other U.S. publications, there are awareness and cost barriers to growing overseas. The New Yorker charges the same subscription price everywhere (overseas subscriptions are less profitable because of shipping costs), but may lower the price, given awareness of the publication isn't as strong outside the U.S.
While subscribers haven't resisted price increases so far, it's hard to know if and when that'll happen. Ray thinks there's still room to increase the price further without sacrificing conversion rate, given The New Yorker's unique editorial and that the magazine has tested cutting back the number of articles people can read for free before hitting the paywall to four from six, and the conversion rate still went up.
"It is all about the editorial stories and being able to find writers who can write the stories that don't appear anywhere else," she said. "We do need to show subscribers the value; we always have to come up with different ways to meet different needs for them."
https://digiday.com/?p=278685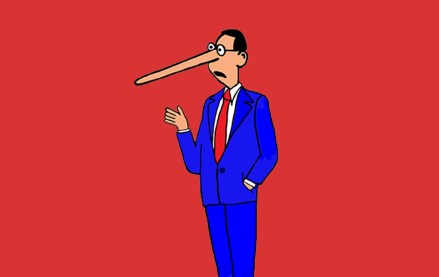 October 3, 2023 • 7 min read
•
•
A new definition for MFAs is available but the vague nature of the guidelines is leading to a lack of standards that might prevent adoption.
October 2, 2023 • 1 min read
•
•
The publishers who attended DPS were focused on the potential upsides of applying the technology to their operations while guarding against the downsides.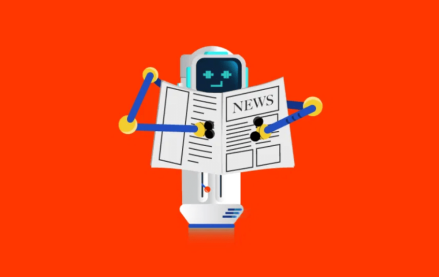 October 2, 2023 • 4 min read
•
•
Now that ChatGPT users can surf the internet for information, some publishers are reconsidering the weight of the issue.