New York tabloids shock Internet with 'horrible' covers showing WDBJ news crew murder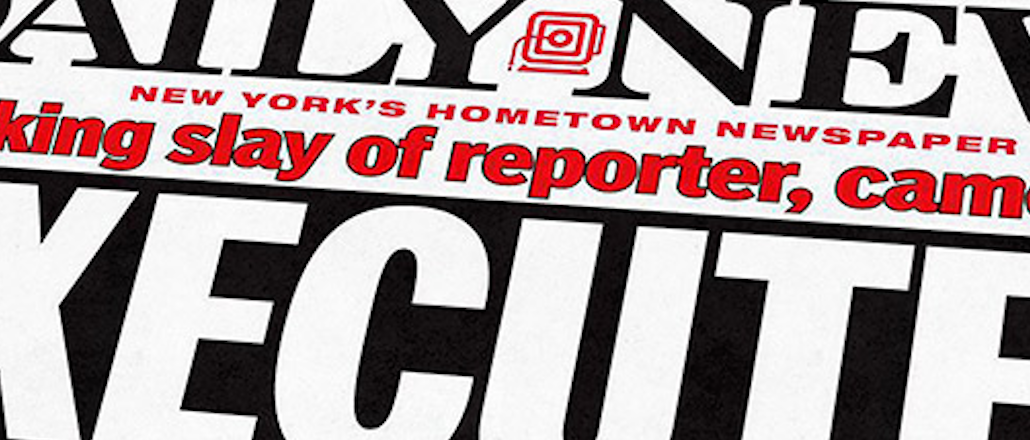 Horrible. Despicable. Tasteless.
Those are just some of the adjectives being used on social media describing the New York Daily News and New York Post front pages this morning showing the final moments of Alison Parker's life, the Virginia reporter who was shot dead on live television Wednesday.
Both tabloids plastered still images from a video recorded by the gunman — a different video than the one recorded on live television during the interview. (The live video was itself the trigger of a different kind of outrage at Facebook and Twitter because it automatically started playing in people's feeds yesterday, much to their horror.)
The Daily News used three stills with one of them showing Parker screaming seconds before she was murdered with the headline screaming "Executed on live TV."
Reaction ranged from shock to disgust after the Daily news posted a tweet with the cover:
@NYDailyNews You are horrible people. Shameful on every level.

— Alyson Footer (@alysonfooter) August 27, 2015
@NYDailyNews Is it completely numb having no conscience, or is there a phantom feeling like when you lose a limb? — pourmecoffee (@pourmecoffee) August 27, 2015
.@NYDailyNews Delete your newspaper.

— Dan Ozzi (@danozzi) August 27, 2015
May I suggest this as an alternate cover for the NYDN pic.twitter.com/vtp8g0INIR

— Matt Keegan (@mkeegan17) August 27, 2015
"Zero respect for the families involved," tweeted another. "Not even sure the Post would do this."
Which, it turned out, isn't entirely true. Its front page also featured a frame from the shooter's video, albeit only slightly less graphic than the Daily News'.
Today's cover: The #WDBJ shooter terrified co-workers at 2 stations with "bizarre behavior" https://t.co/br7AUaP0Bw pic.twitter.com/fUUC5RJDaJ — New York Post (@nypost) August 27, 2015
"Another disgusting, disrespectful newspaper," one person tweeted, while another called the Post "trash."  Compared to the New York tabloids, newspapers in Richmond were a sharp contrast showing instead the victims in happier times or the community unite to mourn.
Shown below are the covers of the Roanoke Times and the Richmond Times-Dispatch:
Front pages of Roanoke Times (@roanoketimes) and Richmond Times-Dispatch (@RTDNEWS) #WDBJ pic.twitter.com/SFMSPExUN5 pic.twitter.com/w2FFRq69b9

— WPTV (@WPTV) August 27, 2015
"Please take note," a Twitter used wrote tagging the Daily News, "[This is a] proper way to do a cover."
https://digiday.com/?p=133012