For New York commuters trying to get out of the subway as quickly as possible, life is about to get a little more challenging: Underneath Columbus Circle in midtown New York City, amid the squall of subway cars and stampeding passengers, is now a thriving market filled with gourmet food vendors and up-and-coming retailers.
TurnStyle, a $14.5 million subterranean market, officially opened to the public yesterday and includes 24 shops and 10 restaurants servicing more than 90,000 passengers that file through the subway station each day. Its tenants sell everything from upscale sunglasses to decorative terrariums.
Taking a cue from subterranean marketplaces in cities like Paris and Tokyo, as well as the success of the shops at Grand Central Station, New York is seeking to expand its underground offerings, helping foster retailers along the way. The Columbus Circle subway stop is one of 469 stations in New York City, and the seventh busiest (Times Square comes in at No. 1), according to New York City Transit President Veronique Hakim.
Goldman Sachs' Urban Investment Fund contributed an $8.7 million construction loan and $3.6 million equity investment to TurnStyle. Margaret Anadu, managing director of the Urban Investment Group explained at the grand opening that TurnStyle will help participating business "expand their footprint, benefit from all this foot traffic and everything that the subway has to offer."
"That's the kind of energy and economic growth that we need for these businesses to employ more people and revitalize areas underground," Anadu added. The shops get the added benefit of paying a preferential rent rate of $275 to $425 per square foot, about one-third the above-ground rate, according to The New York Times.
Among retailers joining TurnStyle is The New Stand, a play on "newsstand," which offers run-of-the-mill food items and sundries as well as unique items like a collapsible bike helmet to bring a bit of whimsy to the subway scene. The first shop was opened at Union Station in fall 2015 by former models Lex Kendall and George Alan, who were inspired by the underground marketplaces of major cities around the world.
"There's a phenomenal opportunity to be in front of hundreds of thousands of people a day and truly serve them," Kendall said. "We love the paradox of beautiful design in a grungy environment."
In addition to its retail shops, the company also has a mobile app that curates daily digests in the morning and evening, featuring aggregated news content and music lists. The app includes a point of sales feature, which gives member discounts and allows them to pay for items purchased in store directly from the app.
"We were focused on what a newsstand looks like in the modern era, and how people are getting their news, " Kendall said. "Everyone is on mobile"
Underground retailing is also providing opportunities to rising designers like Jeffrey Zhang, owner of Spectre & Co., who opened his first brick-and-mortar store at TurnStyle. Spectre & Co. is a vertically integrated menswear company that caters to the young urban professional.
"I go to Asia a lot and underground retail is huge over there," Zhang told Digiday at the TurnStyle grand opening. "A lot of the subways and things like that have pop-up shops and full-fledged malls."
TurnStyle was led by Susan Fine, president of Oases Development, who worked with a design team to bring "Main Street underground." Fine envisioned an aesthetic that replicated a street-level urban shopping environment with a wide diversity of shops and a patterned floor intended to look like a town square.
"We wanted to create a valuable public space that echoes the vitality of a real New York streetscape, turning a commute into an opportunity to shop and dine in comfort amid colorful and attractive surrounding," Fine said in a statement.
Julie Noiman, former digital managing director of Spring Studios, said moving underground is a savvy business move that taps a captive audience and critical mass.
"There's a great value for retailers to move underground, it's simply being where your customer is, and the potential to make people's lives easier and more convenient," Noiman said. "There's also a huge opportunity for a retailer to take their omni-channel experience further — if I can pick up coffee, click and collect the birthday gift I forgot, and get wine for dinner — all on the way home."
She noted that London has been exemplary in dabbling in underground retail, with a number of successful retail and pop-up models. The city announced this week that it hopes to develop a subterranean Apple Store in the site of the Old Spitalfields Market.
Pictures by Bethany Biron
https://digiday.com/?p=173706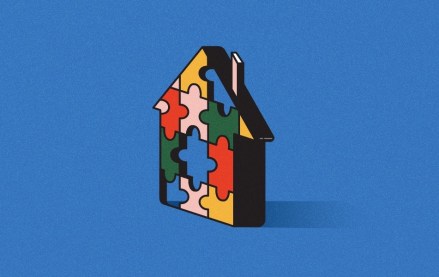 September 22, 2023 • 4 min read
Apartment Therapy's president Riva Syrop took the stage at the Digiday Publishing Summit to discuss the convergence of commerce and sponsorship revenue within its Small/Cool event.
September 22, 2023 • 4 min read
Media execs took stage at the Digiday Publishing Summit to discuss the growing importance of ROI in ad campaigns this year.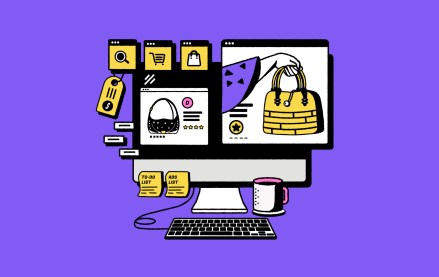 September 22, 2023 • 4 min read
CEO Satya Nadella said AI assistants will be as ubiquitous as PCs and will help users navigate across apps, operating systems and devices.