New York Magazine Jason Sylva on how to launch a paywall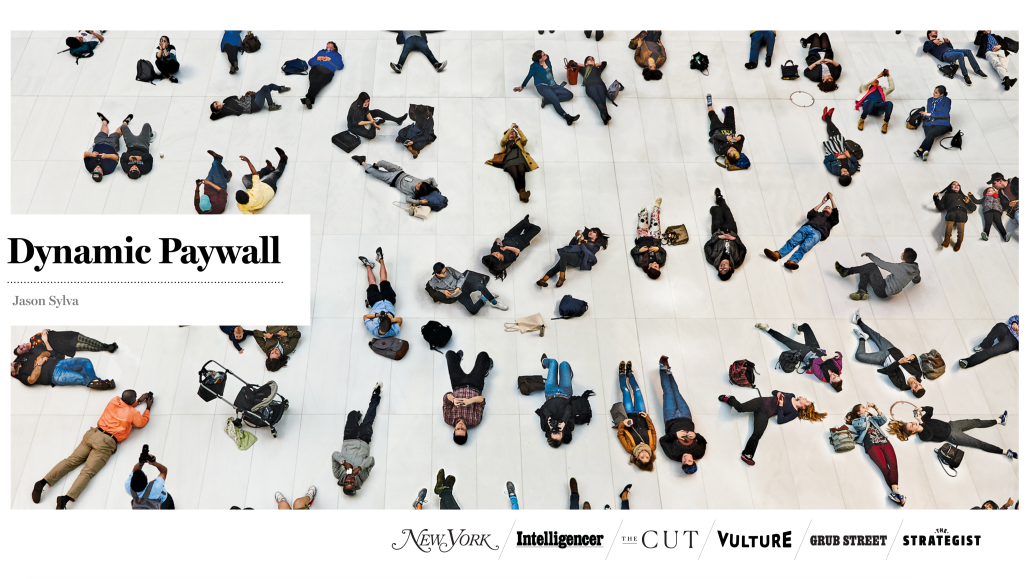 In theory, a flexible paywall allows a publisher's audience to develop more of a habit, hit advertising campaign goals more easily, and test out more hypotheses. But it also risks confusing readers. In this presentation from Digiday's Hot Topic: Subscriptions and Commerce, which took place in New York City this past February, hear from Jason Sylva, general manager of consumer marketing revenue at New York Magazine, as he discusses its decision to go with a dynamic paywall. The key hits:
Information like when, where and how consumers are interacting with your content can help you determine strategic perimeters for the paywall.
When introducing a paywall, many publishers run into problems with it impacting their advertising business. To find a balance, consider leaving the paywall off of one-off pieces, such as television recaps or event coverage, and instead drive it on some of the more in-depth reporting.
Optimize, but also learn: Optimizing focuses on existing demand, and learning enables you to build a more sustainable business.
Listen to this presentation on the Digiday Live podcast here.