How a new CEO intends to revive a slimmed-down Pride Media
February 3, 2020 • 4 min read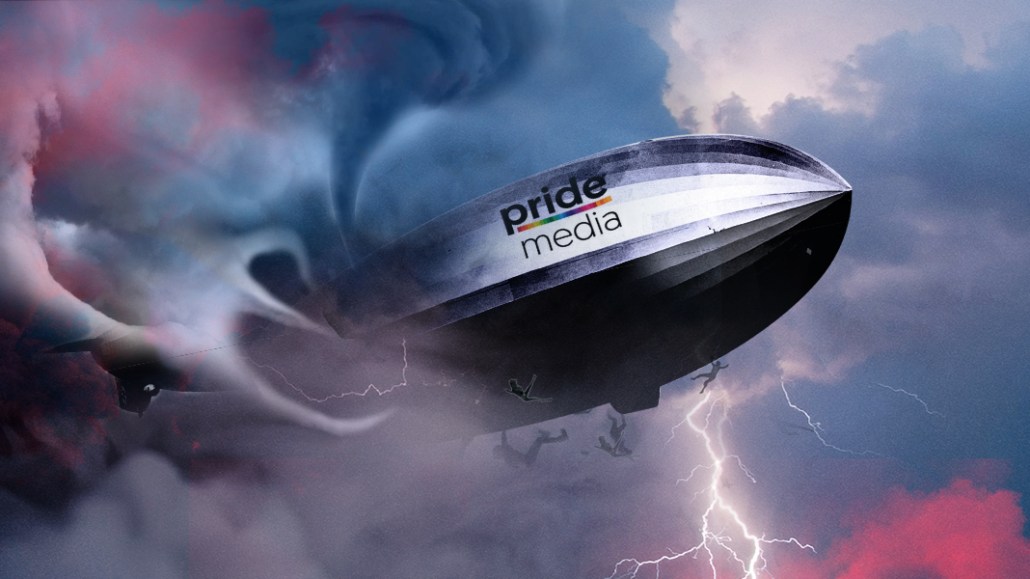 Pride Media and its four LGBTQ-focused titles, including Out and The Advocate magazines, began 2020 on shaky ground following the exits of key leaders and financial woes, including its well-publicized failure to pay freelancers.
But the new CEO, Diane Anderson-Minshall, said Pride Media can become a profitable $20 million media company this year, with a reorganization of the editorial team and a shift in sales strategy, with an assist from some big milestone events on the calendar. She said the reorganization will enable the publisher to further develop its digital operations so it can grow its online audience and satisfy advertisers' interest in campaigns that stretch across multiple platforms. 
"We know how an LGBTQ media company should operate and we need to bring us back to that," said Anderson-Minshall, who previously served as The Advocate's editorial director and has worked with the company for more a decade. "Rumors of our death are very premature." She added, "We had a year of correction and we have a few months more of correction to become a profitable $20 million business."
Part of those corrections included a series of layoffs, which culminated in the December departures of the editors-in-chief for both The Advocate and Out, Zach Stafford and Phillip Picardi. In January, Pride Media CEO Orlando Reece resigned. Additionally, at the start of this year the magazine decreased its circulation frequency from 10 issues to six issues. Anderson-Minshall said her company currently has a total of 35 employees for business and editorial functions as well as some contracted workers.
"Part of scaling back wasn't about profitability but sustainability," Anderson-Minshall said. "With [the] layoffs, we are on a very slim staff, so many of our workers — dare I say most of our workers — are wearing at least three or four hats and have absorbed the tasks that other team members were doing."
She plans to reorganize Pride Media's editorial operations so that writers will create content for all four brands (which also include Pride.com and HIVPlusMag.com), with each title having a top editor who ensures that brand's voice, Anderson-Minshall said. The quantity of articles produced will remain the same as in the past, she added. Anderson-Minshall said she will appoint new editor-in-chiefs for Out and The Advocate but did not mention restoring any of the other positions eliminated last year.
Being asked to do more with less has strained some staffers. "We're doing well in so many ways," said a person familiar with the business side of Pride Media. "However, it feels like at times we're running on fumes and don't have a positive work-life balance."
While that source said the staffing cuts had prompted Pride Media's business team to be reactive rather than proactive, some financial progress has been made of late. Last year the company added to its client roster 32 advertisers, making for a total of 131. Pride Media's assistant vp, Stuart Brockington, said that his company's digital sales and brand partnership revenue combined rose 22% from 2018 to 2019.
"We're seeing the most growth on digital and social [for brand partnerships] because that's where we have the most growth in terms of audience," Brockington said.
Pride Media logged a 44% increase in digital traffic from 2018 to 2019, reaching nearly 54 million pageviews across its four websites, according to the company's internal analytics. In 2019 the publisher's two biggest titles, Out and The Advocate, had 22.3 million and 18.6 million pageviews, respectively, according to the company's analytics. In contrast, Comscore reported that Out had 30.5 million pageviews in 2019 and The Advocate had 25.6 million.
In addition, the Alliance for Audited Media reported that as of June 2019, Out magazine had a total circulation of more than 192,000 copies, with 99% of that associated with subscriptions. Pride Media reported that the number of subscriptions remained flat from 2018 to 2019.
Brockington said Pride Media's use of a consulting approach with clients, helping them set up advertising campaigns across digital, print and social media channels and even on their owned properties, has helped build the company's brand partnership revenue. "In the past, advertising sales [in media] were very transactional: Buy a page or buy a digital banner," he noted.
February 2020 is projected to be the most successful February in the company's history in terms of revenue, Brockington said. He is projecting that the celebration of 50th anniversary of the Los Angeles, San Francisco and Atlanta Pride marches this year, as well as the fact that this is an election year, will strengthen the company's sales (much as marking the 50th anniversary of the Stonewall riots did for the company in 2019). Companies and advertisers will seek to build campaigns around these events of importance to LGBTQ audiences, he said. And using media publications created for this demographic is a direct way to make a connection, Brockington added.
"There's a lot of money in LGBT circulating" around, said a former Pride Media executive. "But there are issues with how [Pride Media] is operating. Other LGBT media companies are doing wonderfully."
This article has been updated. A previous version stated assistant vp Stuart Brockington said that February 2019 was the company's most profitable February in its history. Brockington said February 2020 is forecasted to be the most profitable February for the company.
https://digiday.com/?p=355326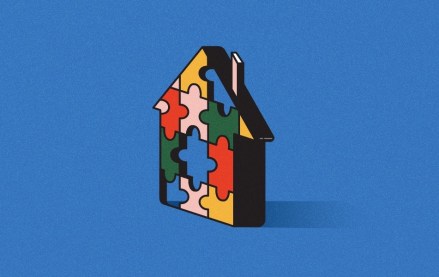 September 22, 2023 • 4 min read
Apartment Therapy's president Riva Syrop took the stage at the Digiday Publishing Summit to discuss the convergence of commerce and sponsorship revenue within its Small/Cool event.
September 22, 2023 • 4 min read
Media execs took stage at the Digiday Publishing Summit to discuss the growing importance of ROI in ad campaigns this year.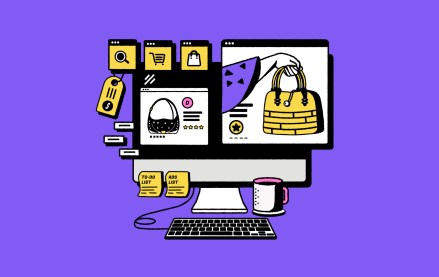 September 22, 2023 • 4 min read
CEO Satya Nadella said AI assistants will be as ubiquitous as PCs and will help users navigate across apps, operating systems and devices.