With TV viewing spreading across platforms, NBCU's Kavita Vazirani is trying to get to the true value of an ad view
October 2, 2018 • 7 min read
•
•
Kavita Vazirani was working on the marketing side for Comcast, where she like many marketers struggled to know if their ads were performing as intended, much less if they were running at all. She and Linda Yaccarino, the head of ad sales for NBCUniversal, were on opposite sides of the negotiating table, but the two saw eye to eye on the need to improve media measurement across platforms.
What does an impression even mean, with people consuming media across a proliferating number of platforms and screens? What's the value of a three-second ad versus a 30-second TV commercial? "Linda was more and more in meetings with clients like Comcast saying, 'I don't know if [your inventory] is driving sales for me, how do I get a full view of what my message is to our customers?' It was always a pain point," Vazirani says.
Yaccarino, for her part, had been stumping on the need to fix media measurement, and saw an ally in Vazirani. One day she mentioned to Yaccarino that after 20 years at Comcast, where she had risen to svp of media strategy and media sciences, she was thinking about making a career change. "She said, 'Why don't you come over here?'"
In September 2017, Vazirani joined NBCU as evp of insights and measurement. Broadcasters had traditionally treated data and research as a support function, but NBCU wanted to elevate it to make it a selling point with advertisers, and saw the value of bringing in people like Vazirani with nontraditional backgrounds.
"Kavita represents the media side — she builds a very sophisticated media mix model," says Krishan Bhatia, evp of business operations and strategy at NBCU, who knew Vazirani from having worked in digital at Comcast and is now her boss. "Who better than to take someone who understands what a marketer needs? Bringing someone in from the other side made a lot more sense."
Vazirani and her 70-person team quickly started working on what would become CFlight, the fulfillment of Yaccarino's vision for a new cross-platform measurement system. Vazirani was part of a larger group that took CFlight on the road to ad buyers and rival TV networks.
Looking to the future, not the past
Yaccarino has long criticized Nielsen's TV measurement methodology for not giving NBCU credit for the full range of its viewership across screens. NBCU takes in more than $10 billion in annual ad revenue but it's at risk when as much as 50 percent of NBCU's shows are now being watched on screens other than the living room TV and the currency for ad buying hasn't kept up. Meanwhile, ad dollars are fleeing to the social and tech platforms, which are winning the lion's share of digital advertising despite their own measurement limitations and mistakes (see: Facebook).
"I think Linda felt extra pressure to differentiate between Facebook and herself," says Harry Kargman, founder and CEO of mobile ad company Kargo. "CFlight is more of an OTT true video solution where they're trying to get credit for all the viewing that's happening outside traditional TV. It also reflects, unfortunately, that TV buying is still in the stone ages, even though consumer habits are changing."
With CFlight, NBCU counts completed ad views on full episodes of its shows, not just partial ad views as the social platforms do. It also accounts for co-viewing, the idea that there's more than one person in the room when an NBC show is streaming on Hulu or Roku on the living room TV. NBCU designed CFlight to be open source, lest it be seen by agencies as grading its own homework. (It's also a dig at the platforms like Facebook that for years measured their ads in-house and expected agencies to trust them.) CFlight deliberately wasn't NBCU-branded, in hopes rival networks would adopt it. NBCU tested CFlight during the winter Olympics and publicly unveiled it in March. Heavyweights Omnicom, GroupM and Magna gave positive testimonials.
"There are issues with it and I can quibble, but I applaud the desire to measure holistically and the approach, which uses the best available commercial data," says Jonathan Steuer, Omnicom Media Group's chief research officer. "Anybody who makes a significant move to make cross-platform measurement a real thing is helping. Even if their way of doing it is not perfect, we're having a conversations about the future instead of the past."
Getting in the weeds
Vazirani, 51, grew up in India and Hong Kong before coming to the U.S. for college. She studied communications at Columbia College in Chicago and got a master's from La Salle in Philadelphia. She started her media career in radio but quickly was drawn to the less-flashy part of the business. "I just wanted to get into the weeds. I was just always curious about how people do what they do." Along the way, she earned a reputation as "analytical," "thoughtful" and "a quick study."
Rob Gregory, president of sales and marketing at Whosay, an influencer marketing firm, says Vazirani made an impression on him when he pitched his company to her while she was svp of media at Comcast. Despite Comcast Ventures being an investor in Whosay, he says, "she looked at us with a very objective and critical eye, and we had to earn their media dollars (which we did). She's a total pro, smart and fair-minded."
Someone with Vazirani's analytical chops was crucial to making CFlight work. "Before they announce CFlight, they have to get the numbers right and make as much as they did in the past," Kargman says. "They lose a ton of inventory if they have to keep over-delivering to meet the viewability guarantee. They need the business mind that runs the numbers."
Bhatia says NBCU has passed the first hurdle, which was getting the holding companies to agree to buy its inventory based on CFlight during the recently ended upfront season. The bigger challenge ahead is operationalizing CFlight and applying it beyond full episodes to all NBCU's media, wherever it appears. It's already a big ask for agencies that are being asked to pay more for views that previously weren't counted. NBCU says that when you account for co-viewing, its viewership increases by 30 percent, which assumes advertisers will have to pay commensurately. Bhatia concedes that advertisers that used to get something for free "will have to swallow at least once." And any new measurement approach requires agencies (and rival networks, if they adopt CFlight) to change deeply engrained buying and selling processes.
Methodology faces questions
Steuer of Omnicom says clients agree that co-viewing is taking place, but the question is how to measure it. There's no co-viewing panel data for Roku and Hulu like Nielsen has for traditional TV, so CFlight frankensteined a model using a bundle of data sources. "That's the biggest point of contention for our clients," he says. "That viewing definitely exists. Whether we're measuring it accurately is a different conversation. They're using several data sources. But I don't have a better data set."
And NBCU's work doesn't end there. CFlight is just designed to count ad views, not impact; Vazirani is focusing on that, creating a media mix model similar to one she created while at Comcast. The plan is for "Demonstrate the power of TV," as this effort is loosely called internally, to be rolled out in the 2019 upfronts. And it's another chance to take a shot at Facebook and Google, of course.
"All this six-second ads, two-second ads — I didn't see them working [at Comcast]," Vazirani says. "Marketers are starting to see just six-second ads alone aren't going to drive consideration. My challenge with the way Facebook and Google saying three-second ads work is, capturing share of mind with a consumer takes longer. It is a journey."
https://digiday.com/?p=305170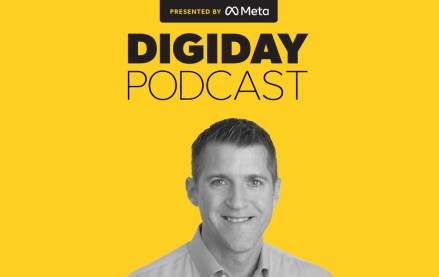 November 28, 2023 • 4 min read
Google's vp of global ads is confident that cookies will be gone from Chrome by the end of next year, despite all the challenges currently facing the ad market.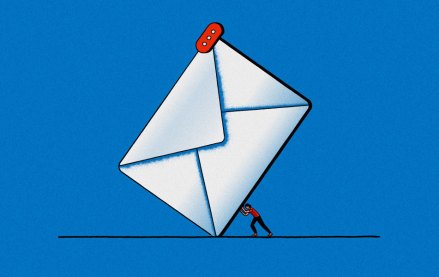 November 28, 2023 • 6 min read
Some email newsletter platforms' click-through rates are actually click-to-open rates, which are measured against the number of emails opened rather than the emails sent. But buyers seem to prefer it that way.
November 24, 2023 • 5 min read
Publishers' events businesses picked up pretty significantly during the back half of this year — and they will focus on sustaining that lift into 2024, according to Digiday+ Research.