Nat Geo teams up with Mashable, theSkimm and others for new digital venture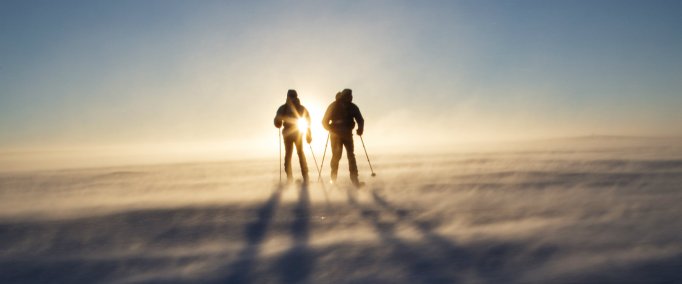 National Geographic is partnering with multiple digital publishers and documentarians to create a digital network focused on science, adventure and culture content.
The digital network, called "The National Geographic Further Community," at launch will have three digital publishing partners — Mashable, theSkimm and Atlas Obscura — as well as video- and photojournalists that frequently work with the company. The idea: Nat Geo will work with these partners to create editorial and sponsored content, which can be distributed across the network's digital and social channels. The network was set to be unveiled at Nat Geo's upfront presentation to advertisers in New York Wednesday evening.
You have read the maximum number of free articles.
Digiday
+

Membership

Subscribe now for access to unlimited Digiday content, premium research reports, exclusive newsletters, invitations to member-only events and more.
This content is available exclusively to Digiday+ members.
Digiday
+

Membership

Subscribe now for access to unlimited Digiday content, premium research reports, exclusive newsletters, invitations to member-only events and more.
"We want to solidify a platform that enables us to tell high-quality, multi-platform stories around travel, culture, science, innovation and wildlife, and to do it in a way that creates a powerful marketing channel for our brand partners," said Rachel Webber, evp of digital products for National Geographic Partners.
Nat Geo has a four-person team dedicated to Further Community, which will be responsible for partnership development, production management and operations. This team will work with Nat Geo's video, audience development, product and sales teams to develop new content and ad programs.
Advertisement
On the sales side, Further Community will be pitched by Nat Geo's 12-person sales team with additional assistance from parent company Fox Networks Group. Nat Geo has also partnered with marketing and tech companies such as Fox Advanced Ad Products, Unruly and Storyful, which will help sell and market editorial and sponsored videos created by Nat Geo and its Further Community partners.
As for content, every type of format is on the table, said Webber. This includes formats created for Facebook Live, Snapchat Discover (where Nat Geo has a channel), Instagram and Instagram Stories, virtual reality and 360-degree videos, and even good old text-based articles and essays.
Further Community's distribution reach is rather large. Nat Geo alone is anchored by more than 75 million followers on Instagram, and has more than 280 million social followers across Facebook, Twitter, Instagram, Snapchat and YouTube. Publishing partners Mashable (40 million social followers), theSkimm (5 million followers) and Atlas Obscura (1.4 million followers) add more reach. The network's roster of filmmakers and journalists, which includes climber Cory Richards and veteran AP reporter David Guttenfelder, bring social followings of their own.
While Nat Geo will be in charge of Further Community, the company will be in constant contact with its publishing partners and journalists on what content to create and how it should be distributed, said Webber. For instance, a written piece could appear in theSkimm's newsletter, which would be promoted on both Nat Geo and theSkimm's social channels. Or, Nat Geo and Mashable could collaborate on a video series, which could be distributed on either company's social and digital platforms.
Advertisement
"For us, [partnering with theSkimm, Atlas Obscura and Mashable] is to kickoff our ability to tap into niche communities, whether it's female millennials, people who love travel and discovery, or those that are interested in technology and culture," said Webber.
With its roster of adventure-seeking filmmakers and journalists, this is a chance for Nat Geo and Further Community to stand out from the social clutter. For instance, Nat Geo is already working with climber Cory Richards on a content package that includes Facebook Live broadcasts and videos and photos for Snapchat Discover and Instagram Stories as he scales Mount Everest.
"The only way we are going to cut through the noise is by finding unique perspectives with these influencers that we work with," said Webber. "That's going to be much more meaningful than a barrage of content for content's sake."
Advertisement
Sign up to get the day's top stories at 6am eastern.