How MTV does Facebook Live across Europe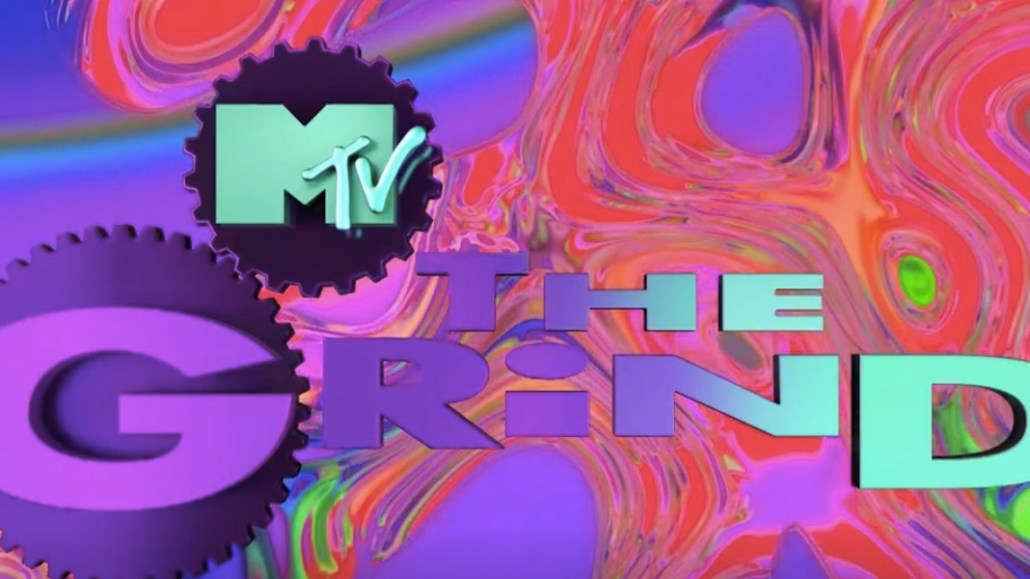 Some publishers may have cooled a little on using Facebook Live, but MTV International still sees big value in using the feature and plans to use what it's learned to inform future blueprints for branded-content Lives.
The Viacom-owned broadcaster has produced hundreds of Lives over the last 18 months, testing a range of formats, some of which have worked well and others less so. Unlike its U.K.-based international Snapchat Discover team, content production schedules for its international Facebook Live output are centralized in the U.S., with local teams also pitching in across numerous other markets around its tentpole events like the Europe Music Awards or creating their own local Lives that run on regional Facebook pages.
The broadcaster has started favoring simulcasting, running the same stream on Live concurrently with TV broadcasts. When it does this, it can produce as many as 60 Lives a day globally. When the team just publishes exclusively on Facebook for a tentpole event, the output is closer to 10 separate Lives, according to Karmelina Parouka, vp of content and engagement at Viacom International Media.
Here's what MTV International has learned.
Facebook Live can help revive TV shows
Facebook Live can help breathe life into older TV show formats. Case in point: "The Grind" — a dance music show that had its heyday in the mid-'90s — was revived on Facebook Live last month, albeit as a one-off special. The show, filmed in Malta, was simulcast on MTV's channels and Facebook Live, where it got 1.4 million views across the seven Facebook pages it was streamed on, according to Parouka. The show, which is essentially one giant pool party, doesn't need a lot of dialogue, making it straightforward for streaming across seven markets, including the U.K., Italy and Germany.
Don't overcomplicate
The simulcasting of "The Grind" may have been straightforward language-wise, but there were other lessons learned from its production. Despite part of Facebook Live's appeal to publishers being that it invites viewers to participate in a way that's not feasible on typical TV shows, there are limits to how much audiences are willing to do so. The MTV International team invited viewers to submit videos of themselves performing set dance moves, which would then be inserted into the live stream. The idea, while sound in theory, didn't really work, according to Parouka. "We've experimented a lot with user engagement. But we've learned it's best to keep it simple and focus on the elements that are already on the platform like the emojis and comments," she said. "Fans just preferred to discuss what was happening in the stream and the people they were watching, rather then getting involved themselves."
Using bots for second-screen viewing
MTV International has tried different approaches for its EMAs. Filming Lives that give viewers a glimpse into the backstage areas and interviews on the red carpet are now standard fare. The team will always recruit local influencers from whatever market the stream is running in to boost local interest for Lives running just on local pages. But for the last EMAs in November, the team tried something new. An EMA-specific Messenger bot was created and ran alongside the Live. Hosts asked viewers questions and requested that they guess things like what songs the dancers on screen were dancing to. They'd give their answers via bot, and the polls would be fed back into the Facebook Live. In total, viewers spent eight minutes using the bot during the stream, according to Parouka.
Anticipate extra resources
Traditional TV schedules are meticulously planned in advance and can be quite restrictive. The appeal of Facebook Live is nothing needs that level of stringent planning. But the flip side is that responding to unexpected changes or opportunities can be tough. That keeps MTV International's team on its toes, trying to anticipate where they'll need to respond to changes. "If someone comes to me with five minutes' notice and says an artist can do something extra [that hasn't been planned for], we just have to do it," Parouka said. "It means you have to really consider the scale of your production and having enough roving units that can respond to these opportunities at a moment's notice."
https://digiday.com/?p=246423