'A proxy for interests': How Meredith is using data from political campaigns to inform non-political advertising
January 7, 2021 • 3 min read
Political affiliations have the potential to tell marketers more about a consumer than almost any other demographic information at their disposal. And that is the strategy that Meredith's media planning and buying division, MNI Targeted Media, is taking in approaching non-political advertising clients in 2021.
Following an unprecedented election year for political advertising spending, MNI Targeted Media saw a 2200% increase in revenue from political campaign spending in 2020, making it a multi-million dollar line of revenue, according to MNI's svp of digital, Matthew Fanelli.
Fanelli said there is an opportunity to tap into the data from those political campaigns — of about 1,000 new audience segments — to inform advertisers in non-political categories such as retail and CPG, that are looking to target specific consumers across digital, OTT, audio and other platforms.
At its core, MNI relies on its Omnipoint System, a first-party data warehouse that was launched in 2016 and is updated every night with data that is collected from running ad campaigns. Within the data warehouse are thousands of pieces of performance data broken down by category of campaign (retail, political, financial, etc.), region, audience demographics and platform (OTT, radio, audio, digital, etc.). Those insights are pulled to inform new campaigns that the MNI team sells, said Fanelli.
"Reaching the right audience and making sure you're in front of the right people is really only 50% of the battle," said Fanelli. "Getting that granular is really what the holy grail is. The interesting part is that no two people are alike, but because we dug so deeply in our political division, all of those insights that we've garnered in the Omnipoint System [are going to] impact other categories."
One audience segment that Fanelli said was valuable in the political campaigns was Black women in the suburban areas of Polk County, Georgia, which ended up being a sizeable population, he claimed, but declined to disclose exactly how large.
And while campaigning to these women was important for political clients, he said "when you think about the psychographic information of suburban women and what's important to them, being able to apply that data and building out clusters of psychographic information on their likes and dislikes can be valuable for other categories like consumer packaged goods and retail."
Psychographic information is one of three types of datasets that marketers look for, according to Ben Kunz, evp of strategy at Mediassociates. The other two are demographic and modality.
Demographic data identifies who the viewer is in terms of identifiers like gender, ethnicity and location, but, "demographics have always been a very rude approximation for what you're interested in. It's almost stereotyping and not nuanced," Kunz said.
Psychographic and modality data looks at what audiences' mindsets, interests and affinities are, as well as propensity to buy, Kunz said, adding that having these pieces of information enable marketers to fulfill their goals of providing the people they reach with information that is valuable to them.
If the Omnipoint Systems does what it professes to do — gleaning political affiliation audience data — that could be extremely valuable to a marketer, Kunz said. That's because "politics is a real passion point for people" and from that, you can understand a lot about who they are as a consumer. "Politics are a great proxy for your other interests."
Fanelli added that the spend on political campaigns for both the presidential election in November and the Georgia runoff election culminating this week were "record breaking" and the amount of data behind those campaigns and springing from the vast, billion dollar political marketing machines "will have benefits in this industry for years to come because we are understanding audiences at a much deeper level."
https://digiday.com/?p=387803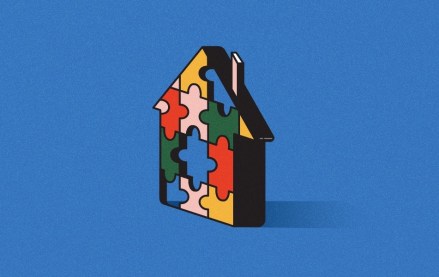 September 22, 2023 • 4 min read
Apartment Therapy's president Riva Syrop took the stage at the Digiday Publishing Summit to discuss the convergence of commerce and sponsorship revenue within its Small/Cool event.
September 22, 2023 • 4 min read
Media execs took stage at the Digiday Publishing Summit to discuss the growing importance of ROI in ad campaigns this year.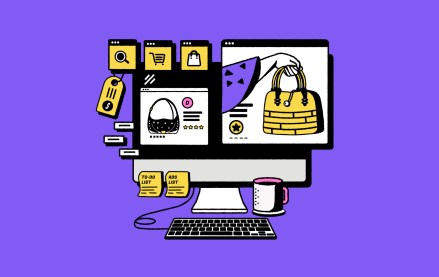 September 22, 2023 • 4 min read
CEO Satya Nadella said AI assistants will be as ubiquitous as PCs and will help users navigate across apps, operating systems and devices.