In memoriam: The publishers we lost in 2016
December 20, 2016 • 4 min read
There is no shortage of people eager to shovel dirt on this, this most foul year of our Lord, 2016. This was the year that took from us Bowie and Prince and Leonard Cohen; it killed John Glenn and the guy who created the Big Mac and Gene Wilder. 2016 was so bad that people began debating whether it was the worst year ever, in July.
Without getting too bogged down in that one, 2016 also sucked for another reason: It saw the deaths of several publications, including a couple that redefined what a publisher could (or, maybe, should) do on the internet. Here, in chronological order, are looks back at the dearly departed.
Al Jazeera America (2013-2016)
Having wealthy benefactors counts for only so much. When Al Jazeera announced it would launch a U.S.-specific operation in 2013, digital and broadcast publishers stewed with envy, imagining what would be possible at an oil-funded publication armed with a mandate to tell stories of people that were under-represented and under-served.
AJAM got a lot done during its brief period, winning a Peabody and embroiling the NFL in scandal by implicating a legendary quarterback in a performance-enhancing drugs scandal. But when global oil prices plunged, the well for AJAM's operations ran dry, and fast: Everybody at the publication was blindsided by plans to close, announced in January.
Yahoo Screen, Yahoo Health, Yahoo Makers, Yahoo Autos, Yahoo Food, Yahoo Parenting, Yahoo Real Estate, Yahoo Travel (d. 2016)
Prior to a proposed acquisition by Verizon, critics loved to deride Yahoo's lack of focus: Was it a publisher? An advertising company? A search provider? A video hub? Like most tech giants, the former portal has thrown a lot of lines in the water over the years, and none of them caught the fish that returned the company to profitability. But in 2016, with investor patience at an all-time low, it began paring away properties that weren't performing well, including seven digital magazines and Yahoo Screen, which had been a centerpiece of their Newfront presentation just eight months earlier.
Harris Publications (1977-2016)
In many ways, 2016 was the year that publishers stopped their mad pursuit of scale and began focusing on building meaningful, direct relationships with readers around specific topics. But that pendulum swing came too late for Harris, a specialty publisher that had, at various points, published everything from Guitar World and XXL to SLAM Magazine. In April, the company announced it was shutting down, selling what was left of itself to an apparel company in Georgia. It is survived by Naturally, Danny Seo, among others.
Mode Media (2004-2016)
Before Mode was passé, it was Glam, a massive blog and display ad network that, at one time, was worth upwards of $1 billion. As it grew, under the stewardship of founder Samir Arora, it picked fights with numerous 800-lb gorillas, including DoubleClick and Condé Nast, and it raised what, at the time, seemed like serious amounts of money for those battles. But its early lead as an advertising network evaporated once programmatic advertising took root and brands started targeting their audiences across the internet. "There was no need to just call your Glam salesperson," Deep Focus CEO Ian Shafer told our own Lucia Moses.
Gawker.com (2002-2016)
We specify the site, rather than the media operation, because while Gawker Media technically filed for bankruptcy, most of its constituent parts live on in the form of the Gizmodo Media Group, which Univision scooped up for $135 million in August.
Still, it was Gawker.com that vindictive billionaire Peter Thiel wanted dead when he bankrolled Hulk Hogan's suit against Gawker Media; it was Gawker.com which stirred complex feelings in media observers, in life as well as in death; it was the site itself that got parodied everywhere from Medium to the pages of a novel written by former Ad Age editor Ken Wheaton. Gawker.com pushed the limits for media outlets online, and it took an extraordinary effort to kill it.
Breaking News (2011-2016)
To hear the brass at Breaking News tell it, audience was not the problem for the mobile-native, notifications-heavy app. After launching in 2010 (and getting acquired by NBC News one year later), it amassed more than 9.4 million Twitter followers and built a mobile app audience that was accepting tens of millions of notifications every month. The problem wasn't the approach, either: News consumption has been skyrocketing on mobile devices for years, and it shows no signs of slowing down.
At the end of the day, the problem Breaking News faced was monetary. Revenues, a tricky thing to come by via mobile display, never quite got to where they were supposed to be. "The money has run out," co-founder and gm Cory Bergman told staff in early December.
https://digiday.com/?p=214249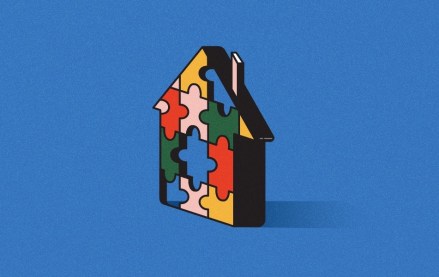 September 22, 2023 • 4 min read
Apartment Therapy's president Riva Syrop took the stage at the Digiday Publishing Summit to discuss the convergence of commerce and sponsorship revenue within its Small/Cool event.
September 22, 2023 • 4 min read
Media execs took stage at the Digiday Publishing Summit to discuss the growing importance of ROI in ad campaigns this year.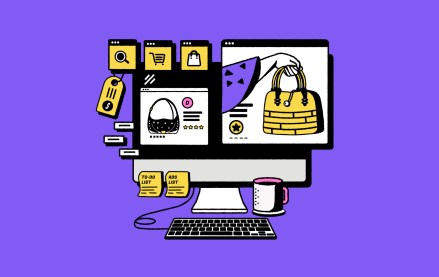 September 22, 2023 • 4 min read
CEO Satya Nadella said AI assistants will be as ubiquitous as PCs and will help users navigate across apps, operating systems and devices.