Media companies announce more layoffs to cut costs, blaming a relentlessly challenging ad market 
November 13, 2023 • 5 min read
•
•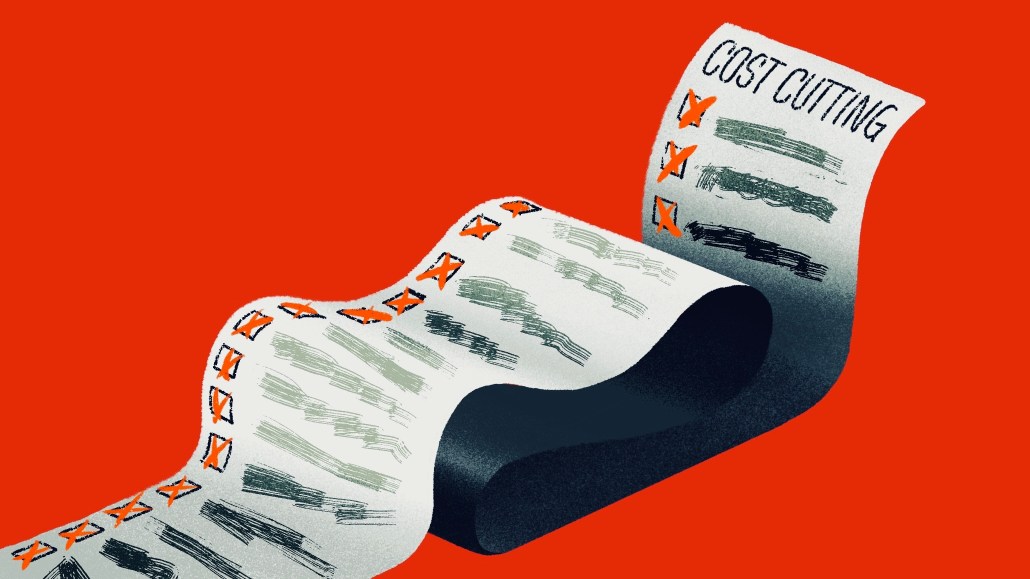 Ivy Liu
The seemingly endless cycle of media industry layoffs over the past year hit another crescendo this month.
Since the beginning of November, X – formerly known as Twitter – has been flooded with journalists and other media staffers bidding their farewells from G/O Media, Vice Media and Vox Media, all of which announced cuts to staff. Two media analysts and a former HR exec told Digiday these cycles of staff cuts may be the new normal, as long as the ad market remains under pressure.
Large digital and legacy publishers alike – including BDG, Disney, Gannett, Vox Media and The Washington Post – have shed staff via multiple rounds of layoffs that began as far back as late 2022. By October 2023, the media industry had announced over 19,000 job cuts year-to-date, compared to 3,000 in the same period in 2022, according to a report from Challenger, Gray & Christmas.
Media execs in charge cited challenging economic conditions as well as a volatile advertising market that didn't improve the way they hoped it would, as the reasons for these drastic cost cutting measures.
"It's a really tough ad market out there, with pressure on CPMs and an uncertain performance advertising market due to questions about the consumer. Everyone is taking the chance to reset the cost bar," said Daniel Kurnos, an internet, broadcasting and media analyst at investment banking firm The Benchmark Company. He said he was not seeing any notable positive signals to indicate that the situation would improve anytime soon.
Doug Arthur, managing director at media research and advisory firm Huber Research Partners, echoed that sentiment: "Interest rates are up, the ad backdrop has softened and any degree of ad momentum appears to be turning more toward the large platforms, [such as] Meta, Google, Amazon, squeezing smaller players."
That's not to mention the fact that publishers' third-quarter earnings reports released over the past couple weeks were anything but comforting, with most seeing declines in advertising revenue year over year. Publishing execs told Digiday that so far, the fourth quarter isn't looking as lucrative as they had hoped – especially sobering given Q4 tends to be the best quarter for most media businesses.
Layoffs tend to happen in November and December as companies set their budgets for next year, said Paul Wolfe, former HR exec and author of "Human Beings First."
"Some of these companies… did some layoffs earlier in the year. They had a financial plan and business plan to work through, to get to a revenue number, and that's why they let people go earlier in the year. Now in the thick of 2024 planning, if the revenue, efficiencies and cost savings they thought would come through haven't gone through, they're making a decision now to let people go to make sure they are set up for success in 2024," Wolfe said.
Here is a list of the latest layoff announcements, all of which took place in the first two weeks of November:
And while it happened in October vs. November, a dishonorable mention to include is The Washington Post, which announced it would offer buyouts to cut 240 jobs. The company is reportedly set to lose about $100 million this year, according to The New York Times. The Washington Post also let go of 20 people in January.
Wolfe wasn't convinced that this was the end of this round of layoff announcements. Some companies might choose to let people go after the holiday season and wait till early next year to hand out pink slips.
"It's never a good time to tell someone they don't have a job anymore but it's trickier close to the end of the year because of the holidays," Wolfe said.
https://digiday.com/?p=525494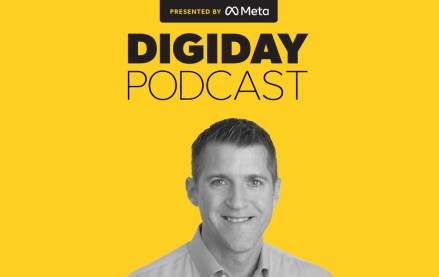 November 28, 2023 • 4 min read
Google's vp of global ads is confident that cookies will be gone from Chrome by the end of next year, despite all the challenges currently facing the ad market.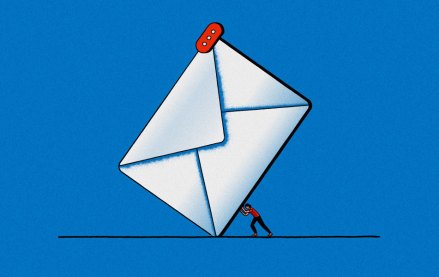 November 28, 2023 • 6 min read
Some email newsletter platforms' click-through rates are actually click-to-open rates, which are measured against the number of emails opened rather than the emails sent. But buyers seem to prefer it that way.
November 24, 2023 • 5 min read
Publishers' events businesses picked up pretty significantly during the back half of this year — and they will focus on sustaining that lift into 2024, according to Digiday+ Research.