Media Buying Briefing: When and why agencies buy themselves back from holding companies
March 22, 2021 • 6 min read
•
•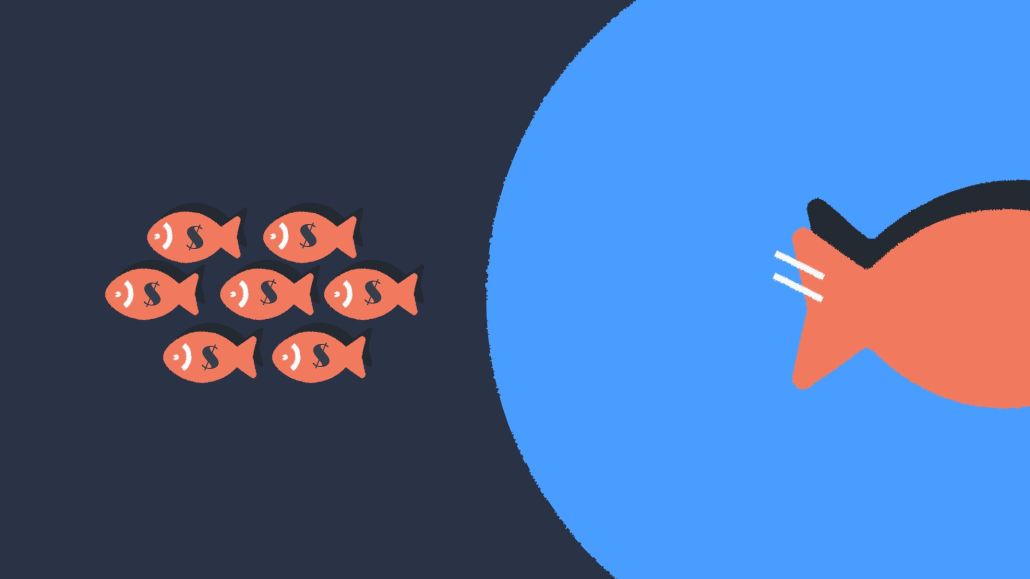 Ivy Liu
This Media Buying Briefing covers the latest in agency news and media buying for Digiday+ members and is distributed over email every Monday at 10 a.m. ET. More from the series →
Though you can't call it a stampede, over the last few years a handful of agencies, media and full-service, took the step to buy themselves back from holding companies — either to be fully owned or to regain majority ownership. In practically every case, the driving motivation was control of one's own destiny, despite the loss of access to technology, networking connections and clout.
Johannes Leonardo in 2019 bought back majority control of itself from parent WPP, ostensibly to avoid getting smashed together with another agency against its will — as WPP was doing at the time. And Atlanta-based full-service shop Fitzco bought itself back from owner IPG last year after its founder Dave Fitzgerald came out of retirement to run the agency again —and knew he wanted to be his own boss rather than answer to corporate.
IPG has done a bit more selling of late than the other holding companies, having also relinquished majority control in October 2020 of multicultural shop Casanova/McCann, though as the name implies, IPG retains a minority stake. It also divested of now-shuttered Temerlin McClain back in 2017.
Ingrid Otero Smart, Casanova's CEO, admits she was looking for the best of both worlds. "We got our independence, but we still have an affiliation with McCann, so we have access to tools and resources that, as a fully independent agency I would not be able to afford," said Smart. "I worked years ago at a small, independent agency and we didn't have access to training or the many resources — we had to make it on our own."
Fitzgerald said he's glad to be free to make his own decisions again. "Our time together [with IPG] went very well. I had a lot of bosses and most of them were good," he said. "But if your agency is doing well, but the holding company's agencies in, say, southeast Asia aren't doing well, you're not allowed to fill those two open positions you have. It worked well, until it didn't several CFOs later."
Douglas Wood, senior counsel of the Entertainment & Media practice at Reed Smith, who's handled many agency buybacks over the years, pointed out that holding companies have parted ways with more creative-leaning agencies in part because, in the digital age, they're not the cash cow they once were. "I kind of lament that media put creative in the back seat, but if you're a creative shop, you may not be as important" to a holding company, said Wood.
Casanova's Smart said it's possible, given the rise of awareness and importance around multicultural issues in society, other multicultural agencies under holding company umbrellas might seek more independence as Casanova did. "We need to champion the consumer in a way that's harder to do when you're part of a larger network," she explained. "Every dollar that the client places through [holding company agencies] doesn't count toward any kind of multicultural small-business goals. We had to do it, and for our clients it's a big benefit."
In the end, independence and freedom are just more alluring, said Fitzgerald. "Every model of ownership is fraught with its own problems, whether it's a holding company, private equity, venture capital or even your father-in-law."
Color by numbers
How nervous is ABC this year about its April 25 live telecast of the 93rd Academy Awards, given the terrible ratings of prior live spectacle shows, which are supposed to be the last bastion of power for linear TV?
The concern spreads beyond awards shows — Super Bowl LV, the quintessential live telecast on any given year, delivered 96.4 million viewers, the lowest number since 2007.
Most recently, the 63rd Grammy Awards on CBS March 14 delivered a paltry 8.8 million viewers, down from 18.7 million in 2020 and 19.9 million in 2019. And the Golden Globes on NBC on Feb. 28 cratered out at 6.9 million viewers, a two-thirds plummet from 2020.
Though on paper, awards shows and live sports don't have much of an overlap, it will be a bit telling to see how badly live events are suffering if we see ratings for March Madness slip considerably on its varying TV outlets. We know ABC will be watching closely.
Takeoff and landing
Though it falls more into the creative space than media, Project Worldwide, a collective of independent agencies, last week acquired gaming specialty agency OS Studios. New York-based OS creates content and live production in the red-hot gaming and esports space, in which Project's agencies intend to scale up.
IPG's Mediahub continues to make significant talent moves, starting with U.S. president Sean Corcoran earning CEO stripes for the growth he's secured since becoming president in 2019 (the shop has almost doubled its revenue in that time, I'm told). Other major promotions include: Boston executive director Jade Watts getting named chief media officer, responsible for developing the agency's product suite and strategic planning processes (Shea Kelly replaces her as Boston executive director); Carrie Drinkwater who's been bumped up to chief investment officer, overseeing $2.7 billion in media spend; Laurel Boyd, who's now chief creative media officer, from executive director of Mediahub's Radical & Disruptive (R&D) Lab; and finally, Jackie Stasi, currently executive director of the agency's Los Angeles office, is now chief client officer, West.
Hudson MX, which recently received a major cash infusion from Ascential, is putting that money to use, announcing last week it's launching a new platform, FinanceAssist, that aims to help agencies manage omnichannel campaigns "with greater flexibility, efficiency and transparency." FinanceAssist is intentionally unbundled from buying software, and is fully configurable across all clients and media types.
Direct quote
"Everyone talks about brand versus performance, but in many cases it can and should be both. Unless you are carefully and consistently measuring brand lift, it's just a vanity play. Even then, it's challenging to attribute your media efforts to business outcomes."
— Anchor Worldwide co-founder/head of digital Dave Gross, weighing in on the brand vs. performance debate
Speed reading
Sportico senior editor Anthony Crupi details the complex and long-term new TV rights deal the NFL has cut, including Amazon for first time. The NFL is laughing all the way to the bank as Fox, CBS and NBC each agreed to hike their rights payments by about 80 percent, and ABC/ESPN went up about 30 percent.
https://digiday.com/?p=402469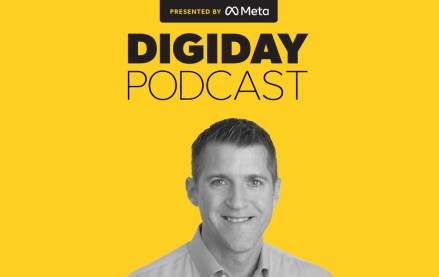 November 28, 2023 • 4 min read
Google's vp of global ads is confident that cookies will be gone from Chrome by the end of next year, despite all the challenges currently facing the ad market.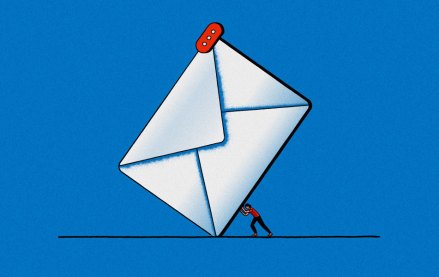 November 28, 2023 • 6 min read
Some email newsletter platforms' click-through rates are actually click-to-open rates, which are measured against the number of emails opened rather than the emails sent. But buyers seem to prefer it that way.
November 24, 2023 • 5 min read
Publishers' events businesses picked up pretty significantly during the back half of this year — and they will focus on sustaining that lift into 2024, according to Digiday+ Research.