Media Buying Briefing: Court Avenue's Kenny Tomlin explains how the network will grow in a recession
July 4, 2022 • 7 min read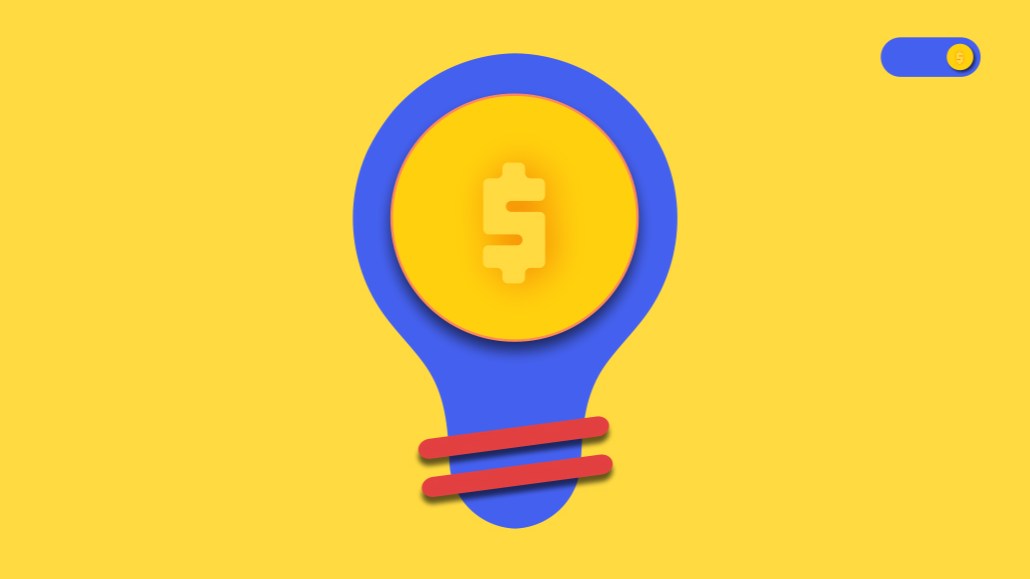 Ivy Liu
This Media Buying Briefing covers the latest in agency news and media buying for Digiday+ members and is distributed over email every Monday at 10 a.m. ET. More from the series →
The new generation of marketing services networks (they don't like to be called agencies) that's turning the holding company model on its head, includes the likes of Media.Monks, Jellyfish and BrandTech — all based out of Europe, but expanding in the U.S. and other parts of the world.
One U.S. equivalent, Court Avenue, has put its own spin on creating a network while inverting that holding-company model. I caught up with Kenny Tomlin, Court Avenue's co-founder and partner, during the Cannes Lions Festival of Creativity, and we talked about how the company plans to expand in a potentially recessionary environment. Tomlin, who founded digital shop RockFish then sold it to WPP in 2011 and eventually ran WPP Ventures, has experience both on the independent and holding-company ends of the business.
The following conversation has been edited for space and clarity.
After doubling your revenue in 2021, Court Avenue hopes to achieve 25-30 percent growth in 2022, even in a recessionary environment. How do you plan to get there?
We're brought in first and foremost as a strategy consultant for digital transformation, and that down funnel lends itself to a lot of execution work. But it all starts with the C-suite and working on what the roadmap looks like for digital transformation. And it's not just a marketing task. It's an executive interface task … Software as a disruptive force isn't slowing down because of the recession. In fact, it accelerates because companies look for ways to use technologies to reduce cost. That does trickle down into: What does consumer engagement look like? What does customer relationship management and consumer loyalty look like? The biggest brands and businesses in the world now are thinking about direct to consumer and how they provide services. These are things that we are brought in on. And those are, I believe, going to be high growth areas, even through the recession. I think companies will invest and lean in on that.
How do you plan to be expansive or acquisitive in the next year or two?
We've intentionally not raised capital at this stage, but we do want to be an entrepreneurial company. We want to incubate businesses where we think there's a vertical competency and capability that's best served by having a CEO and a founder that lead it, but it's connected to what's happening. So we talk about ourselves as a not a holding company, but more of an operating network. We intentionally own and control everything we incubate, so we have no P&L conflicts of interest. And these capabilities are enhancements to what we do, but not competitive to the core services.
We just launched a company called Red Line, which is a software engineering business that will work on digital product development and back-end software engineering, led by a CEO who used to be a part of Rockfish, my prior company. He's the CEO and co founder, but it's a part of Court Avenue. We also launched Court Avenue LatAm, and are opening our first Mexico City office with its own CEO. We'll expand to other international markets, probably in 2023.
And then later this year, we're launching a company called Turn Two that's in the Adobe Professional Services space. Many of our clients are on the Adobe tech stack and they want services for that product. Rather than just making it a division of Court Avenue, we felt like it would be better served to hire a CEO. So we found a great CEO and founder that's going to run that business for us.
Who do you compete with when going after business?
We compete with the biggest agencies like AKQA and VMLY&R, and we compete with Accenture. And with Kia, Dell, UnitedHealthcare, Epson and the U.S. Air Force, our clients make a pretty nice list. These are the kinds of companies that spend hundreds of millions of dollars in partnerships. We could do this through organic growth. Even without onboarding another logo, there is room to 10x the size of this business, in my opinion.
Now, that's clearly not the way we're going [to get] to 10x. We're going to do that through adding new clients as well. But at the same time, the organic growth you get by being a good partner, hiring good talent, being fair, in terms of cost, etc., that's the way we'll organically grow. Our ambition is to be that type of partner for all the brands that I've already mentioned and others that we're working with [including Mastercard], so that every year our relationship with them is getting bigger.
How are you handling talent retention at a tough time?
Our industry is highly recruited, and we're actively hiring. So we will increase headcount [currently around 70 FTEs, and 30 contractors] by another third before the end of the year based on where we're at right now. So far, while they're watching the economy, our customers aren't expressing any kind of hold backs in terms of their projects. We're being realistic, and paying attention as well. But as of this moment, with the work that we have committed to the end of the year, we need to grow our team by 25-30 people minimum. So we'll probably finish the year at around 100 employees full time as well as a number of contractors.
Color by numbers
Media analysts Borrell Associates recently polled 1,881 local media buyers as part of its Spring 2022 Survey, and captured the media they plan to increase and decrease in the foreseeable future. A few highlights:
The media receiving the largest percent of buyers who said they plan to increase or start to spend, include:
Social media +27 percent (with only 5 percent saying they plan to reduce spend there)
Search engine marketing +25 percent (with only 3 percent reducing)
Event marketing +18 percent (-5 percent)
(Shockingly) Banner ads +16 percent (-4 percent)
Streaming video/OTT +15 percent (-3 percent).
The media losing the most ground:
Newspapers -14 percent (with only 7 percent saying they'll increase)
Radio -11 percent (but +12 percent saying they'll increase).
Takeoff & landing
Horizon Media bought live digital experiential marketing platform First Tube, which works with clients in CPG, DTC, financial services, media, retail and technology categories, among others. First Tube will operate as a standalone company under Andrew Beranbom, its CEO and co-founder.
Media and consulting agency Audience Precision launched a new tech platform and tool called Precise360, which offers agencies a behavorial-data-driven media strategy designed to help them more efficiently plan.
Attention metrics firm Adelaide will use Disqo's Brand Lift and Outcomes Lift ad measurement products to enhance its AU metric.
In personnel moves: Dentsu International promoted Deva Bronson to executive vp, global lead of brand assurance, expanding her U.S. role and her responsibilities: she will incorporate brand responsibility, brand safety and brand suitability to safeguard clients against digital threats and ensure they make the most responsible decisions … Kepler Group named Joshua Lerman its global CEO, replacing Rick Greenberg, who becomes executive chairman … Stephanie Feldman is new CMO for Power Digital full service agency…Firework hired Meg Siegel from TikTok, where she was vp of brand strategy for B2B, to be its new vp of brand marketing…Full-service agency DCMN named David Figueroa head of U.S. operations, coming over from C5 Growth Marketing Consulting, where he was a managing director.
Direct quote
"I expect Prime Day ad spend to be up at least 10 percent versus last year. Even with brands facing profitability concerns with inflation and rising costs, many brands have expressed to us that sales on Amazon as well as in stores are lagging behind initial forecasts and that they are looking for a boost to show double-digit, year-over-year growth on Amazon. We have seen [cost-per-clicks] rise 10-20 percent versus last year, so I believe most brands will be pressured to increase their spend a similar amount to chase much-needed top-line growth as we start Q3. I don't believe Amazon has peaked and is losing e-commerce share as much as they are facing customers who are starting to shop back in stores near pre-pandemic levels. With rising customer acquisition costs on Facebook and increased costs of fulfillment for DTC brands, I expect Amazon's share of e-comm sales to increase meaningfully in 2022 while the comps ease in Q3 and Q4 due to the shift back into stores that started in second-half 2021."

— Fahim Naim, head of Amazon at Advantage Unified Commerce, an e-commerce consultancy, on the eve of Amazon Prime Day on July 12-13.
Speed reading
With the Supreme Court overturning Roe v. Wade, Digiday has covered much of the reaction from marketers and agencies. Senior marketing editor Kristina Monllos tracked how some marketers are reevaluating their social media spend. Senior marketing reporter Marty Swant looked specifically at how OKCupid is using its platform to fight for pro-choice rights. And on WorkLife, regular contributor Tony Case cataloged the efforts of many companies to support employees to still have choices.
TikTok may be the hottest platform for marketers, but it's in the cross-hairs of at least one FCC commissioner. This CNN story spells out why commissioner Brendan Carr called for the tech giants Google and Apple to drop TikTok from their app offerings.
Nevertheless, TikTok took over VidCon last week, and Digiday's senior media editor Tim Peterson was there to cover it, in story and video form in his latest Future of TV Briefing.
https://digiday.com/?p=454048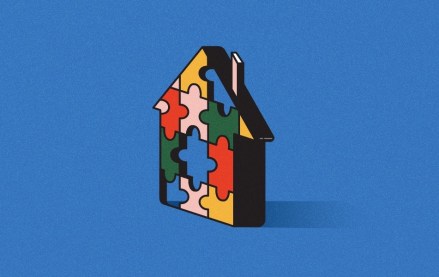 September 22, 2023 • 4 min read
Apartment Therapy's president Riva Syrop took the stage at the Digiday Publishing Summit to discuss the convergence of commerce and sponsorship revenue within its Small/Cool event.
September 22, 2023 • 4 min read
Media execs took stage at the Digiday Publishing Summit to discuss the growing importance of ROI in ad campaigns this year.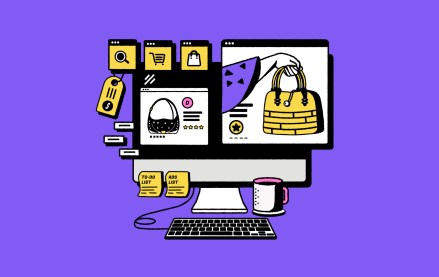 September 22, 2023 • 4 min read
CEO Satya Nadella said AI assistants will be as ubiquitous as PCs and will help users navigate across apps, operating systems and devices.