Media Briefing: Why universal ID maintenance is becoming 'a big consideration' among publishers
October 7, 2021 • 12 min read
•
•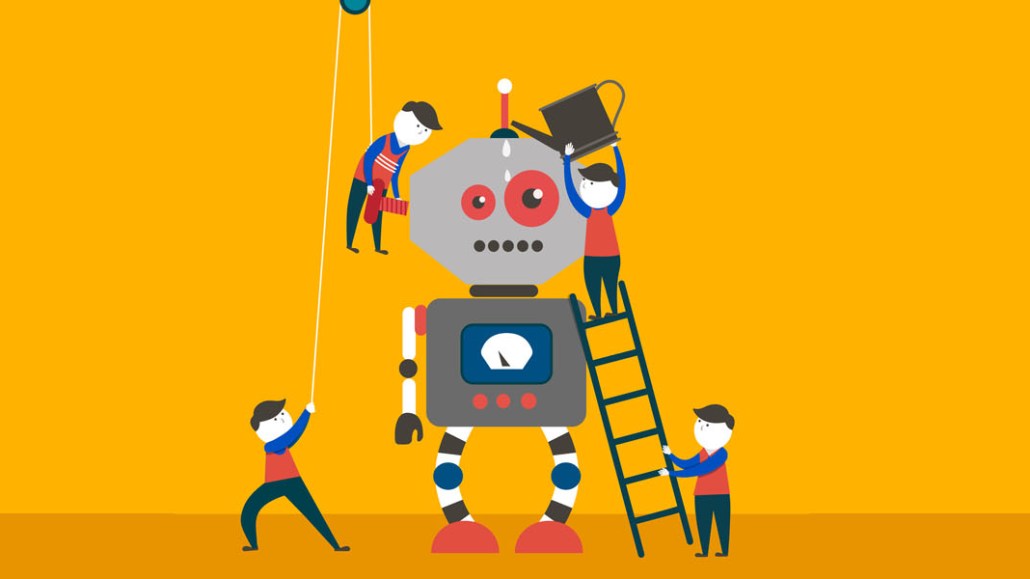 This Media Briefing covers the latest in media trends for Digiday+ members and is distributed over email every Thursday at 10 a.m. ET. More from the series →
This week's Media Briefing looks at how publishers are sorting out the maintenance required to support cookie-replacing universal IDs — and to avoid the revenue losses and privacy penalties they risk with faulty connections.
ID upkeep
Ashkan Soltani: 'the de facto chief privacy regulator for the United States'
Temperature check: Publishers' positions on cookie phase-outs, DE&I efforts and tech giants' privacy changes
The Athletic's spending spree, subscriber-only media startups, Substack's Writer-in-Residence program and more
ID upkeep
The key hits:
Universal IDs are subject to technical issues inhibiting the passing of consent signals needed for publishers to use people's email addresses in order to serve targeted ads.
The issues can cause publishers to leave revenue on the table or expose them to privacy violations.
Some ad tech firms provide tools for publishers to monitor universal IDs' performance.
But, the necessity and urgency of any maintenance is a factor in publishers' willingness to support the cookie alternatives.
As publishers assess which universal IDs to support, their primary concern is which cookie-replacing identifiers advertisers plan to adopt. But another consideration is the maintenance work required to ensure these IDs are functioning properly on their sites so that publishers don't risk sacrificing revenue or running afoul of privacy regulators.
"In order for any of this to work, having that maintenance be at the forefront is really crucial. There is no 'set it and forget it' mentality," said Kate Calabrese, svp of media solutions at Penske Media Corp.'s SHE Media.
Cents and sensitivities
Salon experienced firsthand the upkeep that universal IDs require when it recently observed an issue with its implementation of ID5's universal ID. "For much of August, we had not been passing the consent signal to them in time and straight up were not getting the value of the integration," said Salon chief revenue officer Justin Wohl.
As with other technologies powering publishers' sites, the technology around universal IDs can be delicate. "From a technical perspective, they're all very sensitive," said Brett Goverman, associate vp of data strategy at PMC. Minor tweaks made to seemingly unrelated code on a publisher's site can inhibit a publisher passing to an ID provider the consent signals that state whether a site visitor has or has not given the publisher permission to use their personal information, such as their email address, for purposes such as targeting them with ads.
"It's all connected. You never know what you're going to break," said Scott Messer, svp of media at Leaf Group. "Some of it is explicit, and some of it is waiting for this other thing now or something fired too early or fired too late. It's just one thing that adds to the complexity of what we're doing."
This is not necessarily a minor imposition.
Like a leaky pipe in a person's home, when left unattended the issue can drain a publisher of advertising revenue if consent is not acknowledged and lucrative targeted ads cannot be served. Even worse, a flood of consent signals mistakenly marked affirmative could alarm privacy watchers and alert regulators, such as the U.K.'s Information Commissioner's Office, which appears poised to step up its privacy enforcement.
The maintenance aspect of universal IDs "is definitely a big consideration," said one publishing executive who asked to remain anonymous. This person's company is currently in the process of evaluating universal IDs to adopt sometime in the next couple quarters, and the work required to support these IDs over time is a major point of focus "because there's a lot of liabilities that come along with it," they said. In light of those liabilities, the executive added, "I would consider [ID maintenance] on the same priority level as just ads firing in general."
The upside of upkeep
Fortunately for publishers, universal IDs remain a minor part of their businesses. Advertisers have been slow to adopt the cookie alternatives, especially after Google extended its deadline for disabling third-party cookies in its Chrome browser. In Salon's case, the issue with passing consent signals to ID5 "didn't make me have a bad month, didn't throw off my revenue projections," Wohl said.
Also advantageous to publishers is that some ad tech firms offer tools for monitoring IDs' statuses. For example, Sovrn Holdings-owned Proper Media's header bidding managed service keeps tabs on consent signals being passed between publisher clients and ID providers, Wohl said.
Similarly, PubMatic's OpenWrap header bidding tool provides publisher clients with a dashboard that monitors universal IDs, according to a second publishing executive who asked to remain anonymous. "I can look at the dashboard and see how they're reporting, see if they're messed up or [the number consent signals being passed] has decreased over the past couple days," said this executive. They noted that a PubMatic account manager also sends an email at the start of each month itemizing how each universal ID is performing, which provides another opportunity to spot issues.
'It's not sustainable'
However, monitoring the passing of consent signals is only one aspect of the maintenance required. If an issue is diagnosed, then there's work of rectifying it. There's also the separate maintenance work required to ensure other aspects of publishers' ad tech stacks are running properly, such as their connections to ad verification vendors and data management platforms.
"Whether it's your DMP or ID partners, it's kind of like, 'Well, just add it to the monthly checklist you have.' The problem you run into is how many items do we want to add to the checklist or how much revenue can we make on these until we have to hire another person? That's the math that we all have to do, and unfortunately there's no firm math because there are so many variables that go into it," said PMC's Goverman. "So like a lot of publishers, we're not going in on every single one because it's not sustainable and you open yourself up to a lot of issues." — Tim Peterson
What we've heard
"As consent has to become more and more explicit — which is probably the direction that we're going — I think we're going to see less and less people say 'yes' to allowing their email address to actually modify what they're doing on the web."

— Publishing executive on privacy concerns around email-based identifiers
Ashkan Soltani: 'the de facto chief privacy regulator for the United States'
Ashkan Soltani is all-too-familiar with the intricacies of digital ads and data. Now the prolific privacy technologist and ad tracking critic has a new and influential position, heading up the agency tasked with enforcing California's updated privacy law, the California Privacy Rights Act, which will subsume the existing California Consumer Privacy Act when the CPRA takes effect in January 2023.
Soltani is "the de facto chief privacy regulator for the United States," said the co-author of the CCPA and CPRA, Alastair Mactaggart, in a statement. In his new California state role, Soltani will lead the California Privacy Protection Agency created to implement and enforce the CPRA. That role includes guiding its five-member board, hiring staff and overseeing development of rules to turn the law into practice.
An extensive privacy pedigree
Soltani helped craft both versions of California's privacy law. During the Obama administration, he served both as senior advisor under the White House's chief technology officer and as chief technologist of the Federal Trade Commission, the federal agency guiding consumer data privacy protection.
He also helped launch Global Privacy Control, a browser-based, Do Not Track-style tool that blocks trackers and has been backed by the California Attorney General as compliant with the CPRA.
Enforcement expectations
In his new position, the newly minted regulator may play a key part in restricting the digital ad industry's attempts to replace the third-party cookie.
Earlier this year in a talk with Digiday, Soltani criticized email-based identifiers. He called the technology "more privacy-invasive than even cookies" and alluded to California's privacy law by stating that "regulators will not stand for" data transfers from publishers that include hashed identifiers, which he said should be defined as a sale of personal data.
These and other issues will come into play as the Soltani-led state agency develops rules to help businesses comply with the CPRA. In fact, the agency currently is seeking comments to help inform regulations, addressing issues such as technical specifications for opt-outs, how the term "unique identifier" should be defined and what activities should constitute profiling and automated decision-making technology. Industry stakeholders have until Nov. 8 to submit comments. Soltani just might read them himself. — Kate Kaye
Numbers to know
$2.7 billion: How much money IAC's Dotdash will pay in cash to acquire Meredith.
60,000: Number of entertainment production workers who may go on strike if labor union the International Alliance of Theatrical Stage Employees decides to call for one.
£1.6 million (~$2.2 million): The pre-tax profit that The Spectator earned in 2020, a 40% increase from 2019.
150: Number of news outlets that had journalists who collaborated on reporting the Pandora Papers.
15: Number of reporters who have joined The GroundTruth Project's Report for the World program.
1 billion: Number of people who use TikTok each month.
Temperature check: Publishers' positions on cookie phase-outs, DE&I efforts and tech giants' privacy changes
Whether one works in the industry or not, people tend to talk about the media as a monolith. But get a critical mass of publishers into a room — say the ballroom of the Ritz-Carlton South Beach — and surprising differences of opinion will emerge.
At last week's Digiday Publishing Summit, Digiday polled 46 VIP attendees about a number of top industry issues. A majority of the respondents — 25 out of the 46 — work for companies that generate annual revenues of more than $100 million, while the rest work for smaller companies.
Some of the results helped underscore where publishers stand in the midst of significant transformation. When asked whether they agreed or disagreed that their company's plans for adapting to the phase out of third-party cookies were set, about one fifth of respondents neither agreed nor disagreed, but the remaining responses were split almost evenly between agree and disagree.
On the subject of diversity, equality and inclusion, which marched into the center of media conversations in the summer of 2020, the responses contrasted with what has looked like fitful, incremental progress for most companies tackling it.
Respondents were asked to rank how important improving diversity, equality and inclusion was to their company's leadership, using a five-point scale with "Not at all a priority" at one end and "An extremely high priority" at the other.
None of the survey respondents ranked the importance of DE&I improvement lower than neutral ("neither a high nor a low priority"), and close to 80% of respondents called it at least a "high priority."
Still other results highlighted the optimism that some publishers bring to every matter. When asked about the effects of the changes that large tech companies including Apple, Google and Facebook are making in the name of privacy, a notable percentage — more than one third — said the changes would have either a neutral or positive effect on their businesses.
— Max Willens
What we've covered
HuffPost's Danielle Belton sees the editor-in-chief role as being 'newsroom therapist':
When Belton started as HuffPost's editor-in-chief in April, she stepped into a newsroom that had experienced a sale, layoffs and a pandemic.
She set up a 90-day plan that included a 30-day listening tour, which she has extended indefinitely.
Listen to the latest Digiday Podcast episode here.
More than one-third of publishers expect to run experiential activations for advertisers during the holiday season:
Last year less than a quarter of publisher respondents said they ran an experiential campaign during the fourth quarter.
A majority of publisher respondents expect Q4 ad revenue this year to surpass last year's mark.
Read more about publishers' fourth quarter expectations here.
Hispanic Heritage Month highlights the year-round revenue hurdles for Spanish-language publishers:
Hispanic Heritage Month is a key time for increased ad revenue and new advertisers for Spanish-language publishers.
However, publishers and ad agencies lament the slow progress of brands' ad spend in this area.
Read more about Spanish-language publishers here.
Ad trackers continue to collect Europeans' data without consent under the GDPR, say ad data detectives:
New data shows continued gaps between the permissions people give companies to collect and use their data and what ad tech firms actually do.
Publishers can be held liable for the shady data practices they enable on their websites.
Read more about ad trackers' data collection here.
Inside Newsbreak's search for stability in its nearly year-old creators program:
Newsbreak's creator program has nearly 3,000 participants spread out across almost 50 states.
The most successful creators generate as much as $10,000 per month in revenue.
Read more about Newsbreak here.
What we're reading
In two years, The Athletic spent approximately $95 million:
Between 2019 and 2020, the digital sports publisher revealed in a presentation for investors that it burned through almost nine figures when its total revenue for that period was $73 million, according to a report by The Information. Starting in 2021, that spend and revenue disparity is expected to flip, with the company reaching marginal profitability in 2023 on a projected $156 million in revenue that year.
Subscriber-only media startups are finding success:
There is a new branch of media startups that are finding success with a reader revenue-first model, according to The New York Times. Defector, which was formed last year by former Deadspin editorial staffers, shared that nearly all of its $3.2 million in revenue in its first year came from more than 36,000 subscribers, 85% of whom have renewed for a second year. The Daily Memphian and The Dispatch are two others that are seeing similar success with this model.
Substack is now paying writers to publish newsletters on its platform:
The subscription newsletter platform announced it launched a Writer in Residence program that will fund a writer for one month as they launch their new Substack newsletter, Axios reported. The first writer in residence is cartoonist, illustrator and writer Adrian Tomine, who told Axios he will be publishing two editions per week and will experiment with different formats and styles during that time. Once the residency is over, he can decide whether or not to continue with his newsletter product.
A year in, the Google News Showcase deals are becoming more transparent:
Google is shelling out $333 million per day to publishers through its News Showcase, and major publishers in Australia — like News Corps and the Australian Broadcasting Corporation — are receiving large portions of those payments with eight-figure deals, according to the The Press Gazette. News Corp, for one, is suspected to have a $50-million-per-year deal, but part of the problem that publishers in this program are facing is the fact that the deal sizes are shrouded in mystery.
Twitter's new acquisition, Scroll, is shutting down in 30 days:
The ad-free, online subscription service Scroll is becoming part of Twitter Blue, the social media platform's own subscription service that removes ads from articles shared there, The Verge reported. Scroll currently gives readers the option to read hundreds of sites ad-free for just $5 per month, and it operates on a 30-70 revenue share between the subscription service and the publications within its network. Twitter Blue has not yet launched in the U.S. and the strategy for how Scroll will be included in the social platform's subscription strategy is to be determined.
https://digiday.com/?p=428042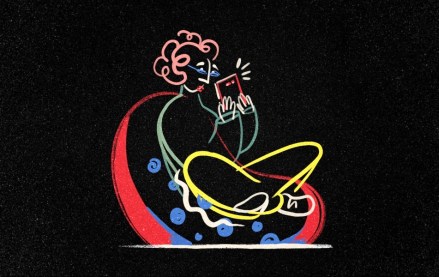 September 28, 2023 • 3 min read
•
•
The Financial Times has launched another lower-priced, subscription-based mobile app product a year after the debut of FT Edit to reach international readers.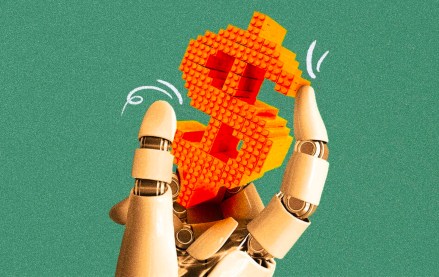 •
Publishers are starting to apply AI to their sales operations.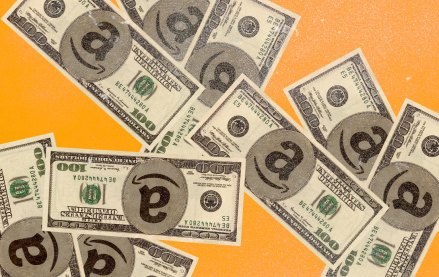 September 27, 2023 • 6 min read
•
•
The agency accused the e-commerce giant of conducting a range of anticompetitive behaviors that hurt both shoppers and sellers.