'This is the new majority': Hispanic Heritage Month highlights the year-round revenue hurdles for Spanish-language publishers
October 4, 2021 • 7 min read
•
•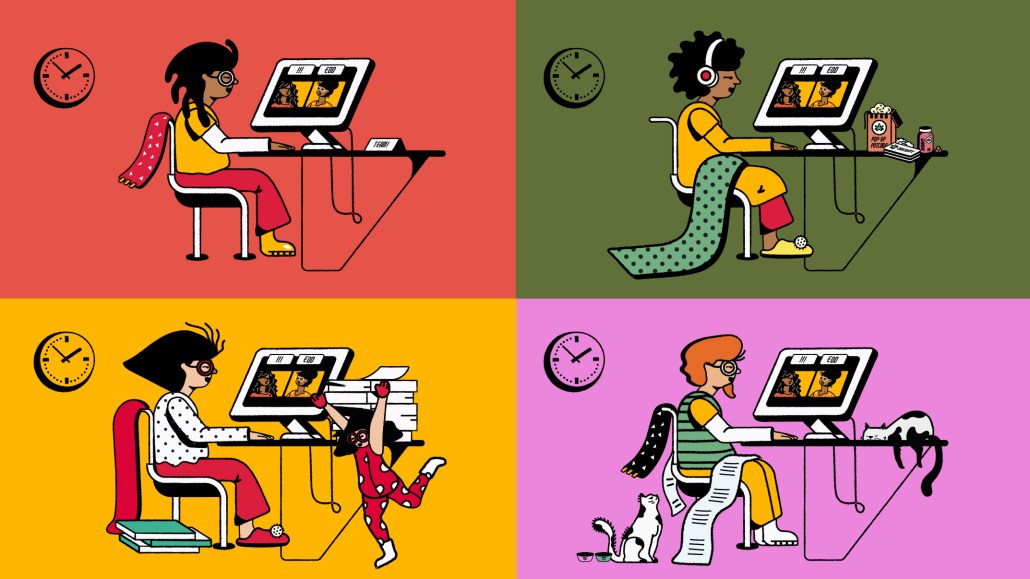 Ivy Liu
Hispanic Heritage Month seeks to put a spotlight on a large and growing segment of the U.S. population. But it also highlights the lack of year-round support Spanish-language publishers receive from advertisers.
While progress is being made — especially given the focus on diversity and inclusion efforts in the past year and new census data showing the growth of the Hispanic population in the U.S. — both publishers and ad agencies are still having to make a case for the value of reaching this audience.
Key details:
Hispanic Heritage Month, which began on Sept. 15 and runs through Oct. 15, is a key time for increased ad revenue and for new advertisers to work with Spanish-language publishers.
However, publishers and ad agencies both lament the slow progress of brands' ad spend in this area and recognition of the importance and opportunity of reaching Hispanic people in the U.S. year-round.
Spanish-language publishers that reach U.S. Hispanic audiences do not produce much special content around Hispanic Heritage Month because celebrating and recognizing the contributions from this community are what they do daily, they said.
The Hispanic audience
There were 62 million Hispanic people in the U.S. in 2020, representing nearly 20% of the country's population, according to estimates by the U.S. Census Bureau. However, Hispanic people are severely underrepresented in the media and entertainment industry. In 2019, about 8% of staff in newspapers and publishing were Hispanic, according to a study conducted by the U.S. Government Accountability Office. That lack of representation is evident at most of the media companies in Digiday's breakdown of publishers' diversity reports.
At the same time, Hispanic buying power has grown substantially over the last 30 years, from $213 billion in 1990 to $1.9 trillion in 2020, and accounted for 11% of U.S. buying power in 2020, according to the latest annual Multicultural Economy report from University of Georgia's Selig Center for Economic Growth.
Only an uptick in ad revenue for Hispanic Heritage Month
Impremedia's publications receive a "noticeable" uptick in ad spend around Hispanic Heritage Month, "but not crazy. It's not 2x from the previous month," said company CEO Iván Adaime. Impremedia publishes two of the oldest Spanish-language dailies in the U.S. — El Diario in New York and La Opinión in Los Angeles. The company does "not disclose details about specific advertisers," he noted, declining to provide further details.
Adaime divided Impremedia's advertisers into three categories:
The brands that come to Impremedia for the first time during Hispanic Heritage Month with a small ad deal, and then continue to spend with them and become long-term partners (the "ideal situation," Adaime said)
The brands that come to Impremedia only around Hispanic Heritage Month
The brands that invest year-round and do not put much additional investment into content around Hispanic Heritage Month
Impremedia has a small number of clients in the first category and a larger share of clients that come during Hispanic Heritage Month. The third category of clients are the ones that "pay the bills," Adaime said. "It's really hard to be a publisher these days and harder to be a Hispanic publisher because there are less advertising dollars and CPMs are lower than they are in the general market," Adaime said.
People en Español is faring better. The Meredith-owned title saw a 33% increase in overall ad revenue from brands around Hispanic Heritage Month. The magazine signed deals with brands including The Home Depot, Nick Jr, Old Navy, Revlon Hair, AARP and Amazon Music, according to Monique Manso, vp and publisher at People en Español. The increased ad revenue is coming from advertisers making longer-term, annual commitments, she said.
Advertisers are also putting in requests with People en Español around Hispanic Heritage Month content much earlier than in the past, Manso said. Typically, there would be a two- to three-month lead time, but starting last year and continuing this year, that became an eight- to 10-month lead time, she said. PeopleenEspanol.com reached 1.8 million total unique visitors in August 2021, according to Comscore data.
Meanwhile, Hearst Magazines put together an editorial initiative called "The Power of Us" that spans six English-language publications. Launched on Sept. 30 (halfway through Hispanic Heritage Month), the program marked the first time Hearst has teamed up across multiple brands for a larger project tied to Hispanic Heritage Month. However, Hearst's "The Power of Us" is not sponsored.
'The change is slow'
Some advertisers are spending more with Hispanic audiences this month, according to the two ad agency executives Digiday spoke with. "Since 2020 more brands are taking a stand around cultural moments, like Hispanic Heritage Month," said Karina Dobarro, evp and managing partner of multicultural brand strategy at Horizon Media.
Brands new to this space are especially contributing to the increase in ad spend this year, Dobarro said. It has become more of an intentional effort to reach the Hispanic audience too.
While many brands previously were reaching this demographic through mass-media efforts, those marketers "are now reconsidering their media and marketing plan to make sure they are inclusive," after reassessing their media strategies and practices over the last year, Dobarro said. She has noticed brands in finance and QSR categories especially are entering the space.
And brands that are not yet fully engaging with the Hispanic community can use the occasion of Hispanic Heritage Month to build a relationship with that community, said Jonatan Zinger, svp of insights at M8, a Dentsu digital ad agency.
"The change is slow. It takes time… it is going in a good direction, but it's not where it should be if you think about how big the population is and their spending power," Adaime said.
"It's growing, but slower than we would like it to grow. But as long as we continue to see growth year over year and brands acknowledge the need to connect with the consumer, it's a positive story," said Dobarro, echoing Adaime.
Video seems to be especially attracting advertisers to this space according to both Dobarro and Zinger. That coincides with an increase in ad-supported videos aimed at Hispanic viewers.
For example, digital media company Canela Media launched a free, ad-supported streaming TV network for U.S. Hispanic audiences in May 2020, and Spanish-language TV network Univision followed suit with its ad-supported streamer PrendeTV in May 2021. In August 2021, Spanish-language YouTube videos in the U.S. generated more than 15.9 billion views, a 30% increase since 2018, according to Tubular Labs.
However, advertisers risk "looking opportunistic and inauthentic" if they only parachute in to reach Hispanic people in the U.S. once a year, Zinger said.
Hispanic people, especially younger ones, can easily recognize when advertisers are only thinking about them during Hispanic Heritage Month, said People en Español's Manso. "If you are only looking to talk to them during this month and not talking to them all year long to build that loyalty, it's a real miss. This is the new majority. This is not a niche market," she said.
So what will it take for advertisers to be more inclusive of this audience throughout the year?
Dobarro said it's all about making a "business case" for Hispanic consumers and showing that they are driving growth in "most categories." Attention around Hispanic Heritage Month tends to be part of DE&I efforts from companies' corporate levels, rather than a marketing inclusive effort, she said. To change that, agencies like Horizon Media conduct multicultural assessments that analyze audiences and creative, for example, to show brands the benefits of building an inclusive marketing strategy, according to Dobarro.
"Hispanic Heritage Month is not National Donut Day," Zinger added wryly.
'Hispanic Heritage Month every month'
Considering that advertisers do not move money en masse to Spanish-language publishers for Hispanic Heritage Month, it seems somewhat sensical that these publishers do not invest a ton of extra effort in celebrating the month in their editorial content. Most of the Spanish-language publishers that Digiday spoke with said they do not produce much special coverage around Hispanic Heritage Month, because they talk to the Hispanic population all year long.
Hispanic Heritage Month was created "to acknowledge and celebrate Hispanics, but for us we don't need to remind our Hispanic readers that they are Hispanic or need to celebrate their heritage," said Adaime. Having said that, Impremedia's publications are acknowledging Hispanic Heritage Month. El Diario has a tab on its homepage called "Mes de la Herencia Hispana" for stories around the event. La Opinión also has a dedicated hub with related stories.
For its part, People en Español has published some articles around the cultural moment, such as a round-up of Hispanic Heritage Month celebrations around the country, a spotlight on a Target collection and a shopping guide dedicated to Latin fashion brands. It also is hosting its annual "Festival" event on Oct. 15, the last day of Hispanic Heritage Month. It will be virtual this year, due to the pandemic.
"For us, it's Hispanic Heritage Month every month," said Manso. "We are about shining a spotlight on everything coming out of the U.S. Hispanic community… It's not a specific editorial effort for us because we do this constantly."
https://digiday.com/?p=427763
October 2, 2023 • 1 min read
•
•
The publishers who attended DPS were focused on the potential upsides of applying the technology to their operations while guarding against the downsides.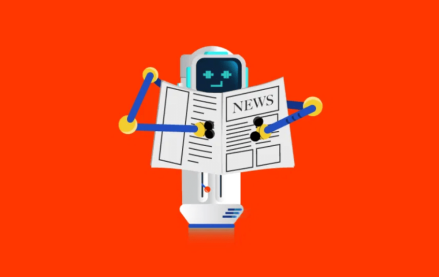 October 2, 2023 • 4 min read
•
•
Now that ChatGPT users can surf the internet for information, some publishers are reconsidering the weight of the issue.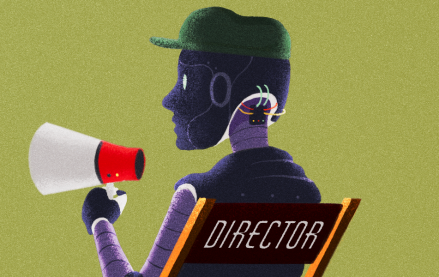 October 2, 2023 • 5 min read
•
•
As Meta makes celebrity-like chatbots, ChatGPT learned to "hear," "see" and "speak" while Spotify is piloting AI-translated podcasts.