Media Briefing: What four publishers' latest earnings reports say about the media industry's recovery
August 19, 2021 • 14 min read
•
•
This Media Briefing covers the latest in media trends for Digiday+ members and is distributed over email every Thursday at 10 a.m. ET. More from the series →
This week's Media Briefing looks at at the latest round of earnings reports from publishers to see what they signal about the media industry's ability to rebound to pre-pandemic levels.
Road to recovery
The Digiday Crossword
3 questions with 6AM City's Ryan Heafy
BuzzFeed's SPAC spat, Substack's international issues, Amazon's push into podcasting and more.
Road to recovery
Publishers' latest quarterly earnings help to show to what extent the industry has recovered from the pandemic's impact on their businesses.
A year after the economic bottom of the pandemic, some publishers have rebounded to the point of being in stronger shape than they were pre-pandemic, based on the most recent earnings reports released by News Corp., Gannett, Meredith and The New York Times.
The key hits:
Traditional print publishers continued their transition to running digital-led businesses.
Digital ad revenue and digital subscriptions, in particular, have picked up to surpass pre-pandemic levels.
Some publishers saw advertising revenue rebound stronger than subscription revenue; others saw the opposite.
Dow Jones
Dow Jones' transition into becoming a primarily digital publisher has led to the News Corp. division securing its largest profit "since its acquisition in 2007," according to the parent company's latest earnings release. The division, which is home to The Wall Street Journal, MarketWatch and Barron's, recorded $69 million in profit — earnings before interest, taxes, depreciation and amortization, in financial jargon — compared to $60 million in 2020 and $53 million in 2019.
Dow Jones saw its revenue for the quarter increase by 18% and by 13% compared to the same period in 2019 to reach $449 million. Dow Jones' digital business also grew to represent an even larger majority share of its overall business, accounting for 72% of revenue in the quarter, up from 71% in 2020 and 63% in 2019.
News Corp. doesn't break out raw revenue figures for Dow Jones' subscription and advertising businesses. The company did state that digital circulation revenue represented 65% of total circulation revenue for the quarter, up from 61% in 2020, and that digital advertising revenue represented 56% of total advertising revenue, up from 54% in 2020.
Dow Jones' subscriber base reached 4.5 million subscriptions in Q2 2021, up 19% over Q2 2020 and 36% over Q2 2019. While News Corp. did not break out digital-only subscriptions across the division, it did disclose that The Wall Street Journal had more than 2.7 million digital-only subscribers in the quarter and that those subscribers accounted for 79% of the newspaper's total subscriptions.
Gannett
Juxtaposing Gannett's business in 2021 to what it was in 2019 is a little tricky. It's literally a different company, having been acquired by New Media Investment Group in November 2019. Compared to 2019, Gannett's overall, advertising and circulation revenues all roughly doubled. But again, it's effectively twice the company in 2021.
Fortunately, the companies' pre-merger quarterly filings are still available.
Adding the two together paints a less-than-rosy picture, with the revenues short of their 2019 combined marks across the board. The company's overall revenue of $804.3 million was 24% shy of the combined 2019 figure. Meanwhile, circulation revenue was down by 22% versus 2019 at $310.3 million, and advertising revenue was down by 27% versus 2019 at $420.1 million.
Perhaps not surprisingly, the ad revenue shortfall falls on the print side. Gannett's $200.9 million in print ad revenue in Q2 2021 was 41% lower than the combined amount in Q2 2019. By contrast, the company's $219.2 million in digital ad revenue in Q2 2021 was 48% higher than the combined Q2 2019 amount.
Meredith
Meredith fell short of returning to its pre-pandemic revenue levels. Given the company is selling off its local media business, we'll focus on Meredith's national media business, which houses its magazines and digital publications.
Meredith's overall national media revenue improved over 2020 by 16% to reach $514.9 million but was shy of 2019's $587.5 million mark.
The story was similar for the magazine division's advertising revenue, which topped $235.5 million to be 26% higher than the 2020 amount but was 19% shy of the 2019 amount. Additionally, after digital ad revenue overtook print ad revenue for the first time in the final quarter of 2020, the trend continued in the most recent period. At $123.1 million, the national media division's digital ad revenue was 22% higher than its print ad revenue. The amount also nearly doubled its 2020 figure and was 24% higher than the 2019 figure.
Compared to the division's subscription business, though, the above is a success story. The company's $150.1 million in subscription revenue for its national media division actually slipped below not only the 2019 figure (by 16%) but also the 2020 figure (albeit only by 0.5%).
To be fair, Meredith has been selling off some of its magazines in recent years, including Travel + Leisure in 2021, and the company is trying to pivot from selling subscriptions through intermediaries to selling them directly to people, which it claims to be more profitable. During the company's earnings call on Aug. 12, CFO Jason Frierott said the company's subscriber base has remained stable at 36 million subscriptions, and CEO Tom Harty said renewal rates for direct-to-publisher subscribers increased by 5% overall and by 47% specifically for new subscribers.
The New York Times
The New York Times' subscription business is largely responsible for its bounce-back. Despite the newspaper publisher's subscription revenue having actually grown by 8% year over year in the second quarter of 2020 — making for a tougher comparison — it grew again in Q2 2021 and by an even bigger margin, up 16% year over year to $339.2 million.
The bulk of the Times' 7.9 million subscribers — 90% in fact — are digital-only customers. But the publisher is seeing its digital-only subscriber growth start to slow. After growing by 50% between Q2 2019 and Q2 2020, the company's overall digital-only subscriber growth slowed to 26% year over year in Q2 2021. The deceleration applied to both its news product subscription as well as its "other product" subscriptions, which include subscriptions to NYT Cooking. While the latter represented a lower percentage of subscribers and revenue — 23% of total subscribers and 6% of total subscription revenue — its growth on both counts outpaced the rest of the Times' subscription business.
The Times' advertising business remains in recovery mode, though. While ad revenue in Q2 2021 was up 66% over Q2 2020, the $112.8 million amount was 7% short of the Q2 2019 amount. However, as with Gannett, the Times' advertising business is really only suffering on the print side. At $41.8 million, the company's Q2 2021 print ad revenue was 33% lower than the Q2 2019 mark. Digital ad revenue, on the other hand, was 22% higher than Q2 2019 at $71.0 million.
The newspaper publisher's overall revenue increased by 23% over 2020 and 14% over 2019 to hit $498.5 million. — Tim Peterson
What we've heard
"I do probably an extra 20% in traffic in Apple News versus web traffic, and it's more or less unmonetized. Monetization in Apple News is terrible."

— Publishing executive
The Digiday Crossword
Crosswords are the new hot thing for subscription publishers, so why not add one to the Media Briefing? This one relies on a bit of industry knowledge, but not too much. It can be solved online here, or if you're old-school, you can also print it out.
If you need hints (or have complaints), tweet them to @maxwillens. This was all his doing.
Cookie swap
The eight starred clues each have one tile that reflects a change in the kind of data that publishers and marketers will soon need to rely on.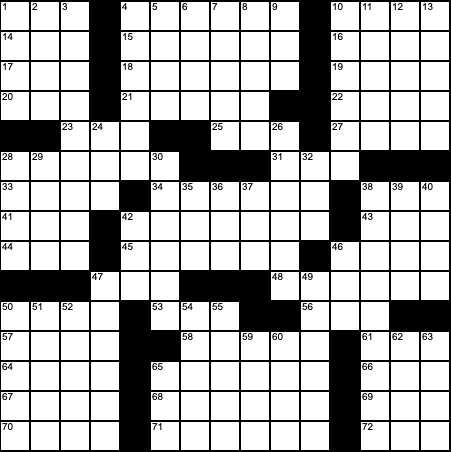 Across
1 – Tech that enables Facebook and Uber to talk to each other, e.g.; abbr.
4 – *How the 1% travels
10 – *Ryan Gosling space flick
14- Coffee receptacle
15 – Oft-covered '60s single "_____ Shade of Pale"
16 – Glass piece
17 – Profs' assts.
18 – Snake sounds
19 – Lo cal
20 – Cable TV without the cable, abbr.
21 – Go in
22 – Political conspiracy theory Q____
23 – Consumed
25 – Snake
27 – Wrestler John
28 – OPEC's second most populous African state
31 – Caviar, e.g.
33 – Farm storage structure
34 – Threw underhand
38 – Slangy term for traffic or impression reselling
41 – Metric at the heart of podcast advertising
42 – Whispered about, as information
43 – Long-running Guy Fieri show, to its fans
44 – Serial killer Son of ____
45 – Tech company that could end up killing FedEx and Barnes & Noble
46 – Wading bird
47 – Rand who wrote about self-reliance (and depended on government benefits)
48 – Curvy winter course
50 – *Bo, or Sunny, or Checkers
53 – "Nobody ever got fired for buying ___" — business proverb
56 – Lennon muse
57 – Broccoli ____
58 – Reup, as a subscription
61 – Ad currency that, over time, only goes in one direction
64 – Egyptian sun god
65 – "Can't, too busy"
66 – Blake Griffin jumped over one
67 – "How _____ Your Mother"
68 – Penitent one
69 – Record label the Sex Pistols wrote a song about
70 – Minus, var.
71 – "_______, ask questions later"
72 – How much money a web page brings in, for short
Down
1 – Second-largest ad category, casually
2 – A fool, across the pond
3 – The best purchase Facebook ever made
4 – *Unwelcome date participant
5 – Where one might take a hard lesson
6 – Drift
7 – Lost
8 – Visionaries
9 – Big men (and women) on campus, abbr.
10 – *It often nets a bronze
11 – Northernmost eastern state in the U.S.
12 – Church of Satan founder LaVey
13 – Indian actress Gupta
24 – 2,000 pounds
26 – Primps
28 – The basics, in brief
29 – Noted California wine region
30 – Former coworkers, or former students
32 – Not even
35 – Grandma, am Graz
36 – Nickname for exec who built Facebook's mobile ad product
37 – Dude's term of address
38 – Brave browser's defining feature
39 – Onetime Spotify competitor built by Skype execs
40 – Common kink acronym
42 – Biopic that earned Jamie Foxx an Oscar
46 – Knighted actor McKellen
47 – Bygone Marvel show "_____ of S.H.I.E.L.D."
49 – *Where headlines often appear on CNN, or MSNBC
50 – *A totally extreme position
51 – High-kicking Belgian Jean Claude Van _____
52 – Double reeds
54 – Liquid half of soup
55 – Harassment hashtag that became a transitive verb
59 – Boy, en Barcelona
60 – Enhanced Mitigation Experience Toolkit, for short
62 – What Xzibit once did to one's ride
63 – Harm
65 – Hennessey spokesrapper
Numbers to know
62%: Percentage of publishing execs who said their companies generate some revenue from commerce, according to respondents to a recent Digiday+ Research survey.
$1 billion: How much money Politico is reportedly looking for Axel Springer to pay to acquire the political news outlet.
$7.5 billion: How much money WordPress.com owner Automattic is worth.
$650 million: How much money Forbes is reportedly worth as the business news outlet looks to go public via SPAC IPO.
$1 billion: How much money the rebranded Ziff Davis has secured to acquire more media properties.
3 questions with 6AM City's Ryan Heafy
Local newsletter publisher 6AM City has expanded its business in a number of ways over the past six months: increasing its staff from 45 to 85, tripling the amount of markets it publishes in from eight to 24 and signing up nearly double the number of subscribers it had at the end of last year (275,000), bringing the total to 500,000.
The growth trajectory doesn't stop there for the five-year-old media company. 6AM City is pacing to earn $5 million in total revenue this year, doubling its earnings from 2020. And according to 6AM City COO Ryan Heafy, the plan is to partially invest that into a new business opportunity — an e-commerce marketplace for local businesses.
The interview has been edited for length and clarity. — Kayleigh Barber
How do you envision commerce within your business model? With a very local focus for your content, are you imagining that you will work with local retailers in an affiliate capacity?
We are going to be populating and launching an e-commerce store in [the third quarter] that spans all of our different cities with local merchandise. [We are] putting [a] significant effort in bringing on some additional [staffers] from merchandise and e-commerce backgrounds to help us really expand and build out that store significantly.
We deployed a local design challenge where we put out a call for creatives in all of our cities and have collected thousands of design submissions. We are actually purchasing the rights to their designs and providing them with royalty [and the designs will be printed on the merchandise sold by the local retailers in the shop]. It will be local merchandise, designed by local graphic designers who will be showcased in the store. It's like the ultimate "shop local."
How are you going to encourage your readership to shop with you?
​​We will also be deploying a loyalty-based membership program [in tandem with] our store as well connected to a referral and rewards platform [in the fourth quarter]. The intent there is you look at brands like Barstool that do so well in the commerce space, knowing that is just the brand loyalty and passion. [We are] connecting people with their cities and there's a huge opportunity for us to play [on fostering that local pride] in the commerce space.
Local media has generally been slow to adopt affiliate-based revenue and other commerce businesses. What about your current business model makes you feel confident that launching a new e-commerce marketplace for local retailers and artists will lead to both brands and customers who want to sell and shop through you?
By staying agenda-free and impartial, we are able to attract, retain, connect with, and grow our advertising relationships in local markets. [Advertisers] know it's a safe space and they're not going to be next to a bunch of politically divisive content [which leads to more eyeballs on the ads]. Our conversion locally delivers a better ROI than just about any other [competitor] product out there, so for us, a lot of our communities, especially local and regional advertisers, also see us as an economic development tool, and desirable brands to be aligned with locally.
Comparing how our brand operates, and its relevance locally, we're really able to kind of step out and shine apart from other folks in traditional or [local] media spaces. Everyone has kind of a different audience and intent and content mix with their product, and we're really trying to drive economic impact locally.
What we've covered
What Future plc is really getting from its Dennis acquisition:
Future acquired a portfolio of Dennis-owned brands for £300 million ($416 million), less than three years after Exponent, Dennis Publishing's parent company, bought Dennis for £167.4 ($231.9 million).
The deal shows how much more important first-party data is becoming to publishers, while also giving Future audience fortification in some verticals and a foothold in others.
Read more about Future plc here.
Employees praised for pandemic productivity question new pressures to return to the office:
Media employees and unions are using their remote productivity to push back against management's demands that employees work from the office at least a few days a week.
"Company culture" has been among the reasons companies have cited for calling employees back to the office.
Read more about office return pressures here.
Digiday's top trends of 2021 so far:
This week's Digiday Podcast episode discusses the delta that the media and marketing industries are finding themselves in.
The conversation ranges from companies' office-return plans to the state of publishers' advertising, subscription and commerce businesses.
Listen to the latest Digiday Podcast episode here.
Confessions of a media employee on their experience returning to the office:
A senior editor at a digital publisher shared her experience of going into the office since it opened this summer in NYC.
Now with masks required even at her desk, the editor is finding there aren't many reasons to go in and is disappointed by the circumstances.
Read more about the media employee's experience here.
Why Trusted Media Brands acquired viral video publisher Jukin Media:
The publisher of Reader's Digest decided to buy Jukin Media rather than build an in-house studio.
Jukin is a profitable company, as is TMB.
Read more about Trusted Media Brands here.
What we're reading
BuzzFeed's SPAC spat:
BuzzFeed investor NBCUniversal wasn't psyched about BuzzFeed's plan to go public via SPAC IPO, according to The Wall Street Journal. At issue was BuzzFeed's proposed $1.5 billion valuation, which was lower than the publisher's valuation at the time when the Comcast-owned media conglomerate bought its BuzzFeed stake.
Substack's international issues:
As Substack brings more writers based outside the U.S. onto its publishing platform, the company has to figure out how to deal with the complications that expansion introduces, according to Rest of World. Among the issues at hand are what protections Substack would provide to journalists in countries where reporters are threatened as well as how to make sure its product and infrastructure can adapt to country-specific considerations.
The New York Times' union-busting blunder:
A lawyer for The New York Times accidentally sent an email outlining the publisher's strategy to address its tech and product employees' unionization efforts to the employees' representatives, according to Daily Beast. The mistaken missive included slides that detailed different ways the Times could effectively undermine and even undo the union.
Amazon's push into podcasting:
If a rising tide lifts all boats, Amazon's acquisition of Wondery and deal to distribute a popular podcast called "SmartLess" could portend a tsunami for the podcast advertising market, according to Bloomberg. However, as much as that could be a boon to podcast publishers' businesses, it may also come to bite them, depending on to what extent the e-commerce giant is set on assuming ad sales rights.
Red Ventures' affiliate angle:
Digital marketing company Red Ventures has remade itself as a major media company whose business is oriented around affiliate revenue, according to The New York Times. The owner of CNET, Healthline and other specialty publications seems to be a model for publishers with revenue streams predicated on converting their readers into other companies' customers.
https://digiday.com/?p=423304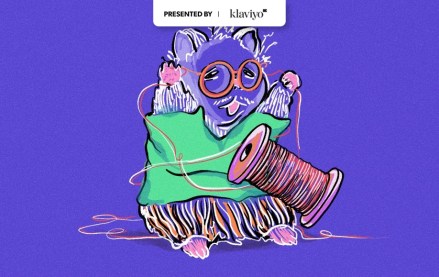 December 5, 2023 • 6 min read
News publishers are cautious to pour more resources into Threads, as limited available data makes it difficult to determine whether investing more into the platform is worth it.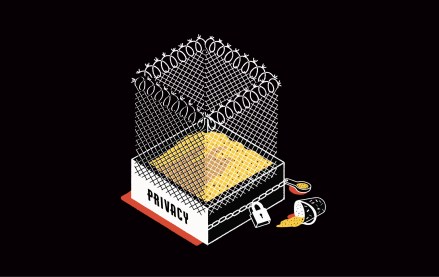 December 4, 2023 • 4 min read
FLEDGE stands for 'First Locally-Executed Decision over Groups Experiment' and makes ad auction decisions in the browser, rather than at ad server level.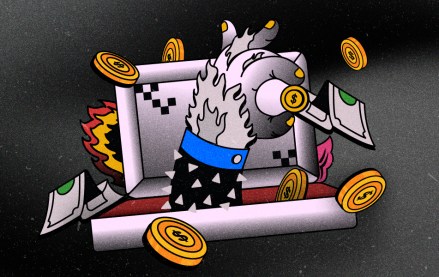 December 4, 2023 • 7 min read
A look at the genesis of ad tech, from the first online display ad in 1994 to the dotcom crash.