Media Briefing: Following Google's cookie-killing extension, publishers focus on confronting Apple's Safari problem
August 12, 2021 • 13 min read
•
•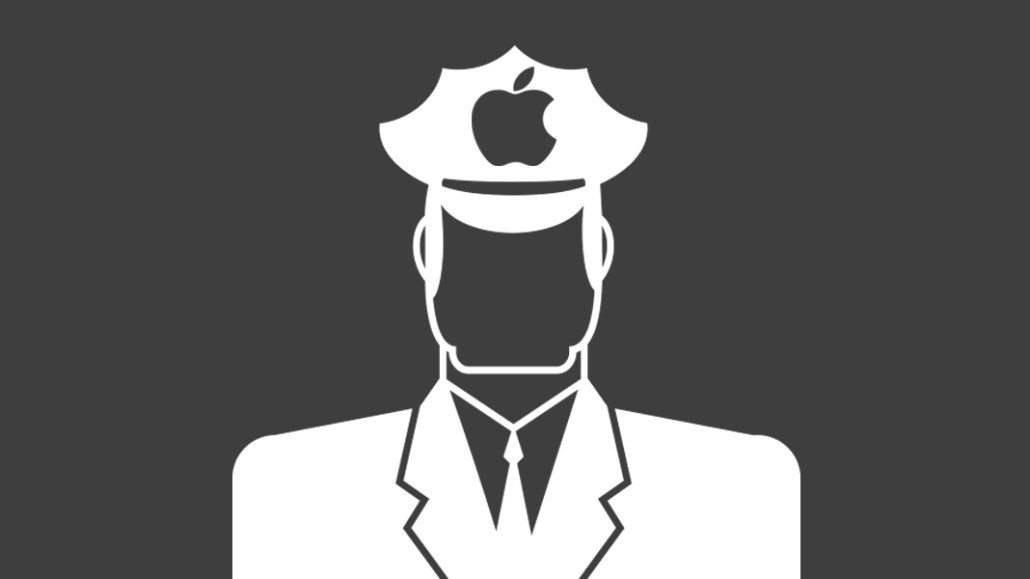 This Media Briefing covers the latest in media trends for Digiday+ members and is distributed over email every Thursday at 10 a.m. ET. More from the series →
This week's Media Briefing looks at how publishers are hoping that Google's third-party cookie postponement creates a window of opportunity for the digital advertising industry to deal with the limitations of Apple's Safari browser.
Publishers look to pounce on Safari
Will returning to the office impair productivity?
3 questions with Atlas Obscura's Warren Webster
The 19th marks its first anniversary, Stacy-Marie Ishmael speaks out, fake news site suck up ad dollars and more.
Publishers look to pounce on Safari
The digital advertising industry may have received a reprieve from Google cutting off third-party cookies in its Chrome browser. But publishers are hoping the postponement provides a window of opportunity for themselves, advertisers, agencies and ad tech firms to finally confront the escalating issue of Apple's Safari browser.
The key hits:
The digital ad industry has largely swept the Safari issue under the rug because of third-party cookies' availability on Chrome's bigger browser.
Safari's tracking limitations have capped publishers' revenue and are becoming a bigger issue as mobile web traffic increases.
Apple's lack of communication with publishers hasn't helped matters.
Publishers don't want browser-specific fixes, but believe that solutions for Safari could be applied to other cookieless browsers — even eventually Chrome.
A festering issue now inflamed
In the four years since Apple introduced Intelligent Tracking Prevention to rein in tracking on Safari, publishers have found their ability to profit from ad impressions running on Apple's browser similarly circumscribed. One publishing executive said their Safari impressions sell for less than half the price of Chrome impressions, and a second publishing executive pegged the difference at 70% lower for Safari versus Chrome. But because Chrome has represented a larger share of the overall browser market — 65% globally in July compared Safari's 19%, per StatCounter — publishers and advertisers have dealt with the issue by directing more of their efforts and ad budgets to Chrome.
"Apple has been given a bit of a hall pass based on [Safari's relative] scale and the fact that there were alternatives. Revenue in total wasn't entirely impacted; it just shifted from one browser to another," said a third publishing executive.
However, with Google's Chrome set to become more Safari-like once it kills off the third-party cookie and with mobile traffic likely to increase as people return to life outside their homes, publishers see some urgency for the industry to revoke that proverbial hall pass. A fourth publishing executive said that Safari accounts for half of the mobile traffic and a third of its desktop traffic to their company's sites.
"The Google delay is going to shift publishers' focus heavily toward Safari and solving that problem. Two years is a long time away, so I don't care what happens in Chrome tomorrow because nothing is going to happen. But Safari is a problem," said the fourth publishing executive.
Safari is not only a more immediate problem, but a growing one. "Now that people are getting out and about again, we're seeing mobile traffic [increase] again. With the delay of deprecation of third-party cookies, that's reintroducing that spotlight on Safari," said the third publishing executive.
Solve Safari to cover Chrome
Among the reasons that the digital ad industry has not adequately addressed the Safari problem, in publishers' minds, is that a browser-specific fix likely would have little upside.
Advertisers typically do not buy ads based on what browser a person is using. Besides, publishers have been able to use their Chrome impressions to offset Safari's monetization limits. For example, they use broad-reach sponsorship deals to fill the cookieless Safari impressions that are often left untouched by audience-based advertisers buying through programmatic open or private marketplaces. "For line items with cookie requirements, we're unable to run in those environments. So we sell a ton of just sponsorship takeovers and that sort of share-of-voice-based buying that's cookie agnostic," said a fifth publishing executive.
However, with Chrome eventually going cookieless, publishers are looking to address the Safari issue as a way to prepare for the Chrome change.
"There are a lot of vendors out there that should be focusing on Safari-specific fixes. If you can solve for Safari, it's going to work in Chrome," said the fourth publishing executive.
Radio silence on Safari
Problem is, publishers seem to be largely alone in banging the drum on the Safari problem. Multiple publishing executives said they have yet to see advertisers or ad tech firms identify the Chrome extension as providing a window for finding a fix for Safari that could then be applied to any cookieless browser.
"I haven't encountered any buyers who say the light bulb went off," said the fifth publishing executive.
"If there is an effort [by the industry to address Safari's limitations], I haven't heard of it," said the third publishing executive.
Ad tech firms may be wary of coming up with ways to overcome Safari's limitations if only to have Apple render them null and void. "There's no third-party solution [for Safari]. I think all the third-party solutions are worried what if they build something for Apple and they take that away," said a sixth publishing executive.
Therein lies the crux of the issue: Apple. The iPhone maker has been effectively absent in working with publishers to rejigger their advertising businesses around Safari's limitations.
"There has been no outreach from Apple to us," said the third publishing executive. They added, "no one really calls out Apple for their failure to engage the industry, engage with publishers."
"With Apple, it's like, 'Does anyone even know who to call or who to talk to at Apple?' They're not talking to publishers, for sure," said the sixth publishing executive.
Apple did not respond to a request for comment by press time. — Tim Peterson
What we've heard
"What Facebook owes us as a publishing community is updated analytics permissions through the News tab. If so much of the business is shifting to the News tab, we need to see that. I want to make sure we're not writing things and throwing them into the void that are definite failures. On any given month, I want to be able to say, 'Oh, we're doing this wrong' or 'this type of post was doing well for us in June but it seems like there has been a loss of interest in that [topic].' But they have not made it easy to get those insights."

— Publishing executive
Will returning to the office impair productivity?
Media companies, including Hearst, The New York Times and The Washington Post, have told staff to expect to be in the office three times a week once they reopen. But some media employees are questioning the requirement.
Companies' management teams spent the last 18 months praising employees' productivity while working from home, as well as the efforts they went through to transition to working remotely, so why are they being required to come back into the office this fall?
"We are not being treated as though we made any progress in the future of work," said Lizz Schumer, senior editor for Good Housekeeping. Employees "worked really hard" at the beginning of the pandemic to transition to working from home, she said. Schumer and her team used to print out documents for the magazine and pass them by hand to each other, but now their workflow is fully digital. "A lot of that hard work is being discounted," she said.
Of course, some employees are keen on returning to their cubicles. Parents with young kids are perhaps less likely to find working from home all that more productive. "The idea of going into work and then leaving it behind to be with your kids is definitely appealing," said Julia Dennison, digital content director at Parents magazine, who said she's ready for a separation between work and life again.
Giving employees the choice to work from wherever they want may be the answer. Quartz CEO Zach Seward has seen "no changes in productivity" since reopening offices in June. "Where people choose to work from does not affect their productivity at all," he said. Quartz employees can work from home or from the office and are not required to come in on a regular basis.
"The way I think about it is we want each employee to be as best equipped to do their work as possible," Seward said.
But some media companies are locked into multi-year leases they can't back out of, so perhaps it's painful for executives to look at an empty office building and only see cash floating out of the windows.
Condé Nast, for example, recently repaid nearly $10 million of rent it owed on its 1.2 million square feet of office space at One World Trade Center, and the publisher is working with a brokerage team to sublease roughly 400,000 square feet of space the publisher won't need. Its lease runs until 2039. — Sara Guaglione
Numbers to know
3%: The percentage of publisher professionals who responded to a recent Digiday+ research survey who said they plan to return to full-time work in an office when their companies go back to work.
830,000: The number of print and digital subscriptions The Atlantic now has, up 50% over the past 12 months.
325,000: The number of paid subscribers to Bloomberg Media, a 34% increase in the first half of the year. Of that, 40% of paid subscribers are from outside the U.S.
145,000: Number of digital subscribers that Gannett gained in the second quarter of 2021.
79%: Percentage share of The Wall Street Journal's overall subscriptions that are digital-only subscriptions.
3 questions with Atlas Obscura's Warren Webster
Atlas Obscura is both a publisher and a tourism company focused on all things related to exploration. Both sides of the business represented about a 50-50 split in revenue in 2019, but when the pandemic halted travel, CEO Warren Webster said his team had to rethink what exploration looks like from home.
Now that a variety of COVID-19 variants are coming into the picture, concerns are rising once again about whether or not the travel, tourism and hospitality industries will be hit as hard as they once were, and what the repercussions will be for media companies that are closely tied to these industries' success.
Below is a sample from the latest episode of the Digiday Podcast during which Webster talked about COVID-19 variants and whether or not he's worried about a repeat of March 2020.
The conversation has been edited for length and clarity. — Kayleigh Barber
With all of the COVID variants cropping up and heavily impacting under-vaccinated areas, are you sensing any hesitations from travel-endemic advertisers in what could be a reversion back to what 2020 looked like?
No, I think there is an incredible level of optimism right now among everyone involved in travel coming back. Of course we're all watching carefully to see what these new variants and things do, and obviously, safety is top concern for everyone. On one hand, [some of these destinations] really need tourism revenue to come back. On the other hand, doing it in a safe and responsible way [is important]. But the overarching sentiment that I'm seeing is just incredible optimism about the next few months, and certainly next year.
Have you started doing trips again? Or are you still figuring out what makes sense for that business given the spread of variants?
We have started doing trips again, [but] not quite at the pace that we were at [in 2019]. We started ramping up our trip planning early in 2021 and had a couple trips go out throughout the year. Just recently, one of our signature trips [went] to Portugal very successfully. This fall and winter, we have a lot of departures planned for both domestic and international trips. We have a lot of interest — the demand is back for sure — and our community is booking trips at a higher rate than we've actually ever seen before, even pre-pandemic. A lot of it, however, is in 2022.
How are you ensuring safety for the travelers as you bring back your trips business? Are there extra precautions you need to take?
We basically follow the guidelines of the destinations that we're going to and they vary depending on where it is. We just err on the side of caution generally, and if something feels unsafe, the last thing we'll do is put any of our guests or our staff in harm's way. And in a lot of cases, that does mean proof of vaccination.
[Right now] people are planning ahead, not quite sure yet about this year. We have an extremely flexible cancellation policy at this point because we just can't predict if a trip is actually going to be able to go or not go. What we found is that, because the cancelation policy is flexible, the overwhelming majority of our guests have stuck with it and will continue to rebook if their trip got canceled for whatever reason, which is great.
What we've covered
Medium will begin offering writers a 50% cut of the subscriber revenue their content generates:
Medium's new referral program is meant to supplement the revenue writers get from the current version of the program, which compensates writers based on how much time users spend reading a writer's output.
Medium also plans to introduce more stringent eligibility requirements that will require new Partner Program participants to secure a modicum of traction on the platform before they can make any money.
Read more about the changes to the Medium Partner Program here.
Quartz refocuses subscription program on email newsletters for paying readers:
Quartz will make four email newsletters the core of its subscription program, after determining that most of its paying members were accessing its content through email.
According to a March 2021 survey, 75% of Quartz's members said they were primarily accessing Quartz's content through email, according to Quartz editor-in-chief Katherine Bell.
Read more about Quartz's focus on email newsletters here.
Digiday+ Research: Publishers have scaled back their third-party cookie prep:
According to new Digiday Research, many publishers that previously planned to remain diligent in their post-cookie planning have hit the snooze button following Google's announcement that it was delaying the banishment of third-party cookies by about two years.
However, a growing majority of publishers surveyed said they are actively preparing for the end of third-party cookies.
Read more about publishers' changing approaches to the death of third-party cookies here.
Unified ID 2.0 quietly amasses more support from the agency world, but publishers aren't as convinced:
The Unified ID 2.0 alternate identifier is quietly gathering more support among agencies, but it hasn't picked up as much speed among publishers.
Major publishers, including The New York Times, have said they won't experiment with identity technologies, including UID 2.0.
Read more about why agencies are gaining interest in Unified ID 2.0 here.
How Overtime is positioning itself as a content partner for college athletes' NIL deals:
Overtime is finally able to work with college athletes and is creating a content studio specifically to make content for this cohort that will help sell out name, image and likeness (NIL) brand deals.
NIL deals fall right into Overtime's sweet spot as they treat the athletes like influencers and rely on who the person is rather than the number of points they earned in a game, said CEO Dan Porter.
Read more about Overtime's new college athlete content studio here.
What we're reading
How The 19th has changed since its launch:
The 19th only launched a year ago, but the news outlet has changed pretty meaningfully over the past 12 months, according to The Washington Post. Its original focus on issues pertaining specifically to women has expanded to broader topics concerning gender, sexual identity, race and economic class. The shift seems to be paying off. The 19th has 10,500 paid subscribers and secured $13 million in funding.
Stacy-Marie Ishmael is a standard-bearer for newsrooms' burnout issue:
When Stacy-Marie Ishmael and Millie Tran jointly resigned their Texas Tribune posts in March, they drew attention to the growing issue of journalists burning themselves out from the past year of reporting on and living through the pandemic. In an interview with Poynter, Ishmael explained why she chose to quit her job at Texas Tribune and how news organizations need to take greater accountability for their working environments.
Fake news sites are receiving billions of ad dollars:
Advertisers are spending an estimated $2.6 billion on ads running on fake news sites, according to a study conducted by journalism organization NewsGuard and research firm Comscore. The analysis specifically looked at ads being bought programmatically, so part of the problem is likely that advertisers, agencies and ad tech companies aren't doing a good enough job of managing what inventory they are buying.
Google will increase priority for faster-loading sites in search results:
Google is updating how sites' user experiences impact their rankings in its search results, according to The Wall Street Journal. While the search giant already takes factors like page-load speed into account, by the end of August the company will use loading times, interruptive features and delayed loads as a tiebreak when evaluating evenly matched sites.
https://digiday.com/?p=422825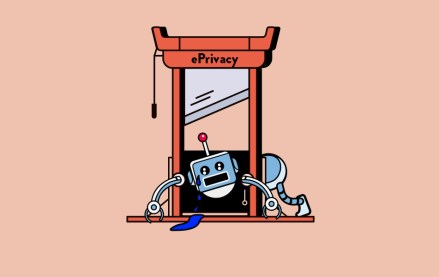 September 29, 2023 • 5 min read
•
•
Publishers are unsure if blocking AI web crawlers is enough to protect their content from being scraped and used to feed AI tools and systems.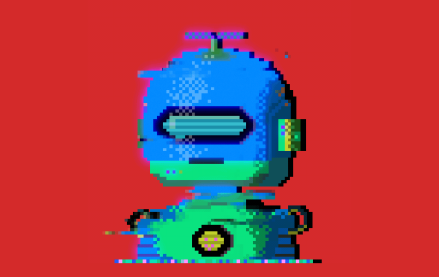 September 29, 2023 • 6 min read
•
•
New features include a new chatbot called MetaAI, Bing search integration, new AI image tools, and dozens of celebrity characters.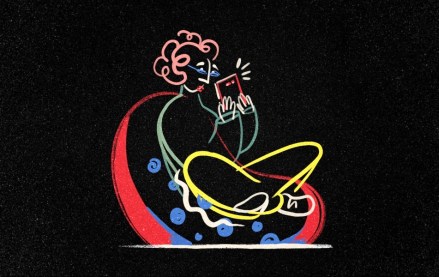 September 28, 2023 • 3 min read
•
•
The Financial Times has launched another lower-priced, subscription-based mobile app product a year after the debut of FT Edit to reach international readers.