Media Briefing: Publishers share their biggest challenges and opportunities at the Digiday Publishing Summit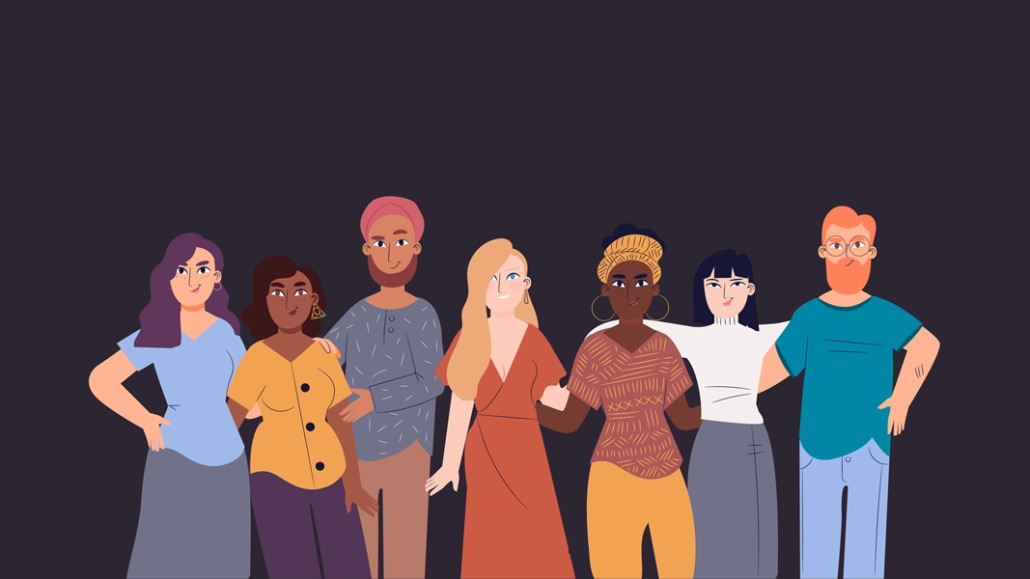 This week's Media Briefing uncovers some top takeaways from the Digiday Publishing Summit, which took place in Vail, Colorado earlier this week.
Overheard at DPS
The Messenger shutters Grid News, publishers brace for a compensation fight and more
Overheard at DPS
After a bleak start to 2023, publishers were ready to convene to compare notes to see just how bad their advertising businesses have been fairing over the past couple of quarters. And while Q1 ad revenue, sales cycles and payment windows appeared to be equally bad across the media industry, bright spots arose around consumer revenue streams, new tech experimentation and traffic patterns.
At the Digiday Publishing Summit, held in Vail, Colorado, from March 27 through 29, publishing executives worked together to figure out how to get through this economic downturn in closed-door sessions. The discussions were conducted under Chatham House rules so Digiday could share what was said while maintaining the executives' anonymity. Here is a sampling of our conversations.
— Kayleigh Barber, Sara Guaglione and Tim Peterson
Q1 recap
"We saw a flattening-out in March, which was a very welcome sign because the last nine months have been brutal, comparing on a year-on-year basis. But March gives us a slight bit of optimism that we might start to see some more favorable year-on-year metrics. The banking crisis could mess that whole thing up."
"Good Q4 [for commerce revenue] and continued into Q1. Our Q1 has been higher than we expected it to be."
"We're having to work harder. My stuff is mostly podcasting, and so we've been on a run. People that used to be in the space are pulling back. People that weren't sure have to be reassured. We're going from this sort of feast to — I wouldn't say it's famine, but definitely the salad days are over. Everyone has seen everyone retrench. We're still going up, but the frothiness of the whole thing is gone."
"We're a small company. Cash flow is tantamount."
"We're still going up, but it's more effort to do so. Overall it's going to be a rough three or four quarters. It's so variable. Things seem okay, and then there's the bank collapse. It's so many of these macroeconomic things that just keep knocking you off. It doesn't feel existential, but it certainly feels hard. And it certainly feels that we're tight."
Buyer negotiations
"Something we're exploring is those kinds of data relationships and just getting as much data as possible to our buyers. But it's a lot more work. It's a lot of infrastructure."
"We see a lot more questions about audience data, segmentation opportunities, targeting opportunities. That's just stuff I think a lot of publishers have access to but not to the scale that the platforms have access to."
"I've never heard of a publisher collecting cancelation [fees], other than maybe somebody who's huge."
"I can't believe the level of scrutiny from the C-suite level for the amount of dollars that marketers are spending right now. We've had deals get on hold, go up to a CEO of a Fortune 100 — a nine-figure-revenue technology company — and the deals got scuttled at that point by the CEO who doesn't want his company to spend $60,000 worth of marketing budget. The level of scrutiny within the brands is something we've been battling for the last six to nine months. It doesn't seem to be getting better."
"We're seeing a lot of scrutiny from the hierarchy because people are still operating in this fear cycle. But the other thing that's happening: procurement, fulfillment. We're getting a lot of procurement challenges about rate and things like that."
"Open exchange is a firehose of requests into a firehose of bids. There's no curation. Ultimately the binary decision comes down to is there a deal ID or not? If there's a deal ID, it's curated and it's not an open market. And if it's curated, you're going to be able to sell for more, because you're making accessing the inventory easier for the buyer."
Payment window blow out
"The bigger long-term pain is the clients and agencies that are getting longer payment terms. It's really impacting cash flow. We had an advertiser that was net-260 [i.e. that paid 260 days after receiving an invoice for a campaign]. Their terms are net-120, but they didn't pay until almost a full year around. They moved agencies. The new agency, part of the agreement was to go net-120. The legacy [insertion orders], they didn't approve that for payment until 130 days later. And finally, by the way, we're starting to work on this year. So we call the client and be like, 'Can you do anything here because your new agency doesn't give a shit?' [Digiday: "And what'd they say?"] They expedited."
"The agencies are so paralyzed by the fear of getting fired for anything, and they're strapped on everything. They're not pushing for their own bills to be paid. I don't know if it's bandwidth or whatever, but things are getting processed later than ever. On average, even if it's a net-30 or a net-90, it's taking 60 days to invoice."
"I don't think anyone's going to start and offer net-60 to a publisher. But you have to feel confident asking for that. Otherwise you see [net-]90."
"[Net-]90 is what they're asking for."
"Net-30 never worked because it was net-30 to the agency, and the agency has to get paid. So it was always going to be [net-]60 regardless. But yeah, it's painful."
"What we're finding a lot [is] you get to day net-80, and then honestly an agency is like, 'You put the wrong, one-digit-off number on your invoice. Please revise.' And then we start over a lot of times. But I think that they're pushing it off, not wanting to ask for their payment, and then it's trickling down. I've seen a lot more technicalities like that to draw out the process that just makes our yardline look very huge when we're tracking who's paying when and how often."
IAB meltdown
"[As for the IAB] representing the publisher, I'm just not getting it and I feel like it's more than tax membership."
"We need less organizations as well. Shouldn't they all combine forces together and present a unified front Congress for whatever is coming down the pike?"
"The IAB lawyer or lobbyists was like, 'We need you guys to come to Washington,' like we'll be there, dude. You need to set it up. You're the lobbyists getting the meetings. So let us know when we can help. And nothing has happened since."
"When I was at the IAB Leadership Conference last year, looking at the Board of Trustees, the lack of publishers on the board was glaring, but especially glaring was the lack of independent publishers."
"It just felt like [The IAB was saying], 'You know what, we just don't see you.' And we remember and we paid whatever it was and I got virtually no value. So we're not members anymore."
"When they say get more involved, they mean spend more money."
"All these organizations now are open to everybody and so when I went to a new IAB meeting around gaming it was going in so many different directions. Each different person was looking for a different way to push the organization forward. And it was just clear that it's never going to get there, because everybody has different objectives."
"The IAB released some sort of release recently about autoplay sound-off being considered as outstream video. So when it comes to web based publishers, like we are, who look at the cost benefit of originally produced video programming … the challenge is we're not in the CTV space at scale. And so when you look at the value of the video, the yield on the video versus the investment into the original, high quality programming, where does that market go? [Do] the premium content owners that aren't broadcasters need to get involved in CTV in order to thrive? Or can you distinguish yourself?"
Verification firms frustrations
"One of the challenges that we're facing is [with the] general ad tech stacks like IAS and DoubleVerify. Being a news publisher, we're finding that brand safety filters are affecting us significantly, not only from an [effective CPM] perspective, but just generally the lack of support and getting capacity and serving our inventory, whether it be indirect or direct as well."
"One of the evaluations that we're undergoing is whether or not it's even necessary to have [IAS and DoubleVerify] as a partnership. We're also hearing from the demand side concerns around their ability to deliver almost from a potential fraudulent perspective around their methodologies as well as algorithms."
"Why are we paying six-figures every year annually, when we're not seeing the benefit? Hopefully money cost savings [from ending partnerships with IAS] support losses in the indirect [programmatic revenue]."
Generating uses for AI
"We're figuring out what our company policy is around those [AI] tools. Because we definitely can't use it for editorial. But for discovery, there are a couple of really interesting tools that are using GPT-4… to scrape [for] these keywords. Essentially, it's taking every article that's ever been written about optimizing for SEO, then you say, 'hey, optimize this headline for SEO for these keywords.'"
"I will say for podcasting, we use [AI] for brainstorming, for [titles] and stuff like that."
"For our marketing team, we're using it constantly, testing our own copy versus the AI copy. The AI copy usually wins [in terms of conversions]."
"I don't think we properly use [GPT] yet. I think we're still learning… We typically really highlight things like, Who is the person you're writing for? What's the call to action you want? What's the tone that you want?"
"We are starting a task force across the organization… People are starting to [explore using it and] the next question becomes, what are the ethics? What are the guidelines? What is our corporate stance on this?"
"We keep getting more pressure to have more authority and more expertise and more experience. But actually, what's happening to that content is that Google's AI is just ingesting all of it. So they can sort of scrape it and make their own content, and very vocally not attribute any credit to the people who are providing that input."
"The question for us is, will there always be things that humans do better? And will audiences know the difference? There's a ton of content out there that just should have been written by a machine all along because it's just bad… and if that gets replaced by an answer from a chatbot someday then you deserve that because you've made crap."
"My CEO is fucking obsessed with AI… but I'm not totally convinced. I'm definitely on the side that I think humanism is really important. I think brands need to have a human element to it."
"The biggest issue with AI is the lack of media literacy we have right now."
Revving up referrals
"We launched [the newsletter function on LinkedIn] and literally within a week had like 50,000 subscribers. It was insane… We put some ads in there, but really the goal of it for us was just brand awareness, to push you onto our website."
"One thing I found is we have no data from [LinkedIn's newsletters] at all. We knew how many people subscribe but we could never get a clear answer on, is anybody actually opening this? I wasn't even clear on how it was delivered. Because I was a subscriber to our LinkedIn newsletter, but I never actually got it in my inbox."
"I'll say for traffic, MSN and Yahoo still deliver [as a referral source]… They give royalties as well. It's not a huge amount of money. They've got pretty cheap CPMs on their site."
"[Twitter is] one of the few platforms left where if you post more, you will reach more — you'll see your page views go up. And sometimes on Facebook, you really overdo it. You post too much and your reach goes down… But we're being very cautious with our Twitter strategy."
"You know what's a crazy referral source that I just happened to stumble upon the other day? Pinterest. It's a platform that as things get older, they yield more traffic… [We have] posts that are five plus years old and are still delivering significant traffic, it's ridiculous."
"We were seeing significant referral, and building audience [on Pinterest] and it just diminished significantly over the past few years, to the point where we're not investing in it."
"It costs more, but the audiences convert if you're doing paid on Pinterest, at least what I found. The CTs are higher."
"Flipboard never gets commerce content. So when something shows up, it's shiny and new and people are more inclined to read it, click on it and look at it."
"At this point, you've got to throw everything onto the page that you think would help [with SEO]."
Numbers to know
3.4%: The amount that U.S. advertising spend is projected to grow in 2023, according to ad-buying firm Magna, down from its prediction of 3.7% in December 2022.
$7.6 million: The amount of money that The New York Times' CEO Meredith Kopit Levien earned in 2022, up 73% from $4.4 million in 2020.
90%: The portion of money that Gannett's top 100 daily newspapers contributes to its newspaper business. The publisher currently owns 217 papers, but CEO Mike Reed is reportedly planning to sell off an undisclosed number of those papers.
$20 billion: How much Twitter's owner Elon Musk values the social media platform currently, down almost 55% from the $44 billion he paid for the platform in October 2022.
What we've covered
How Dotdash Meredith worked through the challenge of integrating two major publishers' tech stacks:
Marriages aren't easy. Neither are mergers. Neither are integrating the product infrastructures undergirding the combining companies.
At the Digiday Publishing Summit, Dotdash Meredith product chief Adam McClean shared why he had initially expected the integration to be done by summer 2022 and why the work is still ongoing.
Get a deeper look into the Dotdash Meredith merger here.
How one publisher is using generative AI to publish thousands of evergreen posts, create a chatbot:
Ingenio has used generative AI technology to publish over 11,000 articles.
The company, which owns websites like Horoscope.com and Astrology.com, will soon launch a chatbot that will provide readers with personalized spiritual guidance.
Read more about Ingenio's use of generative AI in its content strategy here.
Wirecutter tests new content on different platforms to increase affiliate revenue:
It's clear that the economic downturn has had a negative impact on publishers' advertising revenue, but the impact on consumer revenue streams, like commerce, has been less obvious from the outside.
During a session at the Digiday Publishing Summit in Vail, Colorado on Monday, however, Leilani Han, executive director of commerce at Wirecutter, said affiliate revenue was up and consumers are reading commerce content on new platforms.
Learn more about Wirecutter's audience engagement strategy here.
Newsletter publishers cautiously plan to expand editorial and sales teams:
Newsletter publishers have shown resilience during the advertising slowdown, maintaining ad revenue and email subscriber growth.
As a result, publishers with newsletter-focused businesses are looking to grow their editorial and sales teams this year — but cautiously, to keep spending down during a time of economic uncertainty and to continue their focus on profitability.
Read more about how newsletter publishers are growing their teams here.
Newsletter publishers say they continue to see uptick in revenue despite advertising slowdown:
At a time when larger media companies are feeling the pressure of the economic downturn and advertising slowdown, publishers that center around producing newsletters say they are growing their subscribers to those emails and the ad revenue they are attracting with them.
The Gist, 1440, Industry Dive and The Ankler are continuing to run profitable businesses and are not seeing the impact of the advertising slowdown on their revenues.
Read more about how newsletter publishers are fairing the economic uncertainty here.
What we're reading
Just a week after Jimmy Finkelstein's The Messenger announced its acquisition of Grid News, Axios is reporting that the new media startup will shut down the media brand, which currently has about 50 employees.
Google Search wants readers to know more about the author:
In order to give its users more context around who content is written by, Google will add "perspectives" and "about this author" features on its search engine, TechCrunch reported.
Publishers brace for a fight with Microsoft and Google over generative AI:
Platforms have a history of taking – and profiting off – publishers' content without proper consent and with the inclusion of generative AI technology into chatbots Bard (Google) and Bing (Microsoft), media companies are getting ready to fight for proper compensation this time, according to The Wall Street Journal.
TheSkimm is pursuing more advertisers with its new in-house creative agency:
TheSkimm is expanding its branded content business by launching a new in-house creative agency called SKM Lab, according to Adweek.
Want to discuss this with our editors and members? Join here, or log in here if you're already a member.
https://digiday.com/?p=497660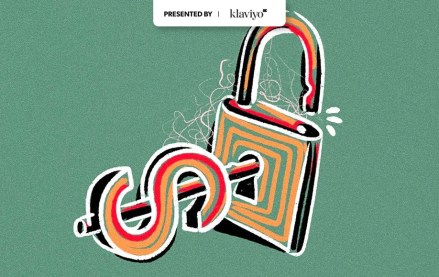 December 8, 2023 • 5 min read
Future plc's CFO Penny Ladkin-Brand announced on Thursday that she is stepping down, as the U.K.- based media company reported declining revenues and a new two-year investment plan to get back to growth.
December 7, 2023 • 13 min read
In this week's Media Briefing, publishing executives share how the task forces they created earlier this year to oversee generative AI guidelines and initiatives have expanded to include more people across their organizations.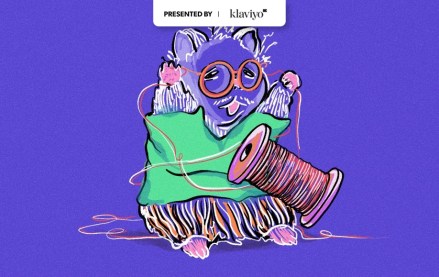 December 5, 2023 • 6 min read
News publishers are cautious to pour more resources into Threads, as limited available data makes it difficult to determine whether investing more into the platform is worth it.