Media Briefing: How news publishers are covering the Ukraine-Russia conflict on TikTok
March 3, 2022 • 11 min read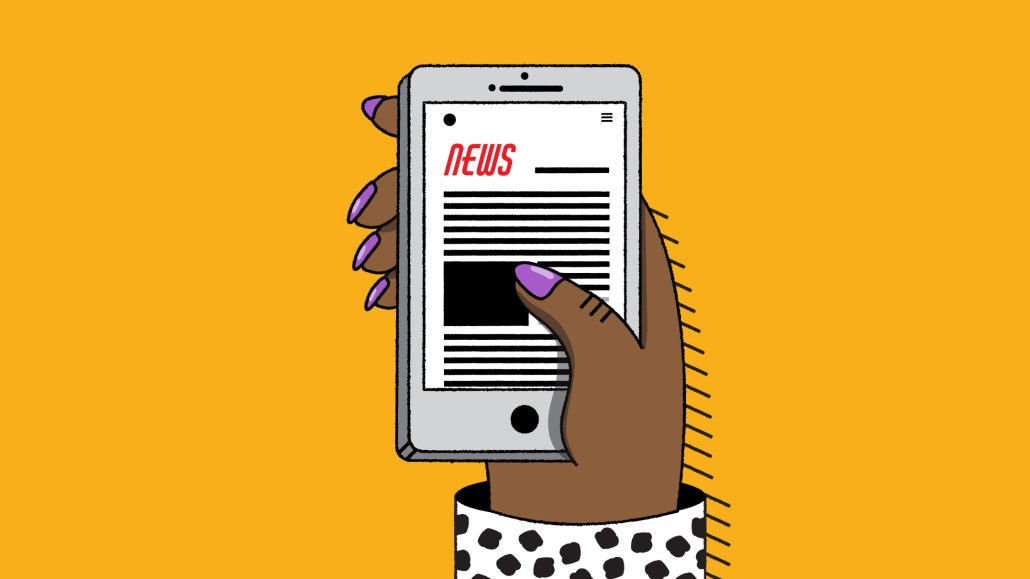 Ivy Liu
This Media Briefing covers the latest in media trends for Digiday+ members and is distributed over email every Thursday at 10 a.m. ET. More from the series →
In this week's Media Briefing, media editor Kayleigh Barber looks at how news publishers are using TikTok to cover Russia's invasion of Ukraine.
World news
The neverending debate around podcast ads
Countries' publisher payment pushes, The New York Times' retention issue, publishers' AMP abandonment and more
World news
The key hits:
The hyper-personal TikTok algorithm makes it difficult to break news unlike on other platforms.
Vice World News and The Washington Post are turning journalists into personalities to establish trust in their brands.
CBS News is treating the Gen Z-dominant TikTok audience like its traditional nightly news audience.
As of last Thursday, many users' TikTok "For You" pages (homepages on the platform tailored to individual users' interest) may have looked noticeably different than they did a day prior. Videos of bombings and missile attacks on Ukraine were circulating the web at warp speed as Russia began an invasion of its western neighbor in a violent and unwarranted attack. TIkTok users around the world were given a first-hand look at the beginning stages of war.
News outlets, including CBS News, The Washington Post and Vice News, have been using TikTok to cover the conflict and have recorded the platform's audience of 1 billion people be receptive to that coverage.
"Gen Z cares deeply about current affairs in the world and they have proven time and time again that they want and deserve quality, original journalism that feels authentic to the platform where they consume it," said Christina Capatides, vp of social media and trending content at CBS News. "It's a gross misunderstanding of younger audiences to assume that news content needs to be somehow dumbed down to be made palatable to them."
Key numbers:
1 million: the number of new followers Vice World News gained in just under two weeks after it started covering the unrest between Ukraine and Russia. It now has 1.2 million followers and all of its TikTok coverage is and will be dedicated to this conflict indefinitely.
25,000: The number of new followers The Washington Post saw last week, which is 2.5 to 5 times higher than the average weekly follower count. Three-fourths of the Post's TikTok posts covering the conflict will be dedicated to this war for the time being.
200,000-300,000: The number of new followers CBS News estimates it's gained since last week. It currently is posting a mix of Ukraine news and other U.S. and world news.
TikTok is not a friend to breaking news
TikTok's algorithm does not always favor breaking news. That can help to explain why the publishers aren't necessarily racing to post videos on TikTok that cover the Russia-Ukraine news as it breaks. Instead, they're focusing on second-day analysis and humanitarian stories from the ground.
Unlike Twitter, TikTok's algorithm is more interest-based than chronological, so it's not uncommon for users to see a video that was originally posted a week prior by the time they come across it. Because of that, being the first news outlet to post a breaking video of a missile attack or a family attempting to flee their home is not likely to matter much in the grand scheme of the algorithm.
"The unique platform trait of TikTok is you really can't rely on the content that you post today to be seen today," said Nick Cicero, vp of strategy at streaming and social intelligence company Conviva.
Where tweets on Twitter see upwards of 90% of engagements within the first 72 hours of being posted, he said TikTok will continually serve users videos that were posted days or weeks ago.
To try and expedite the process of gaining virality, Capatides said her team goes after a high completion rate, which is rewarded by the algorithm, and "combs through our broadcast and streaming coverage for the most superb morsels that can communicate complicated current events in a way that they stand on their own." This results in a mix of edited down, 30-ish second segments from "The CBS Evening News with Norah O'Donnell" broadcasted the night before.
Other than this, CBS News has on-the-ground correspondents interviewing locals about the unfolding events as well as reposting videos from wire services like the AP and Reuters and licensors like Storyful, with additional context written in text overlays on the platform.
Vice World News is covering the news as it unfolds, but breaking it themselves is not the main goal. Its correspondents are also on the ground filming interviews and content, but journalists based in the London office are posting analysis videos that recap major events or dispute misinformation.
Meanwhile, The Washington Post has chosen to steer clear of breaking news altogether and post more second-day analysis and explainer-style videos, which has been its strategy since first joining the platform in May 2019, said Dave Jorgenson, a producer, writer and TikTok content lead at WaPo.
Taking a personal approach in both content and delivery
It's no secret that big personalities perform well on TikTok, as personalized and intimate of a platform as it is. So a lot of publishers have chosen to turn their journalists, correspondents and producers into the face of the coverage that they're publishing about the Ukraine conflict.
This is an approach that Jorgenson has done from day one on TikTok, as he has personally been in the vast majority of the posts the Post has made. The three-person, U.S.-based TikTok team is producing content from home that summarizes major events that took place that day in scripted sketches.
Jorgenson has also started working with the publication's correspondents on the ground in Ukraine and Russia who are creating explainer videos with their face in the frame, which he said is meant to hopefully provide the same level of recognition and trust that he and his teammates have done with its scripted content.
Vice World News has also relied heavily on its deployed correspondents, who are recurring faces on the brand's TikTok account, to cover what's happening with videos that are created intentionally for TikTok, though they're responsible for reporting stories for a number of different platforms while on location.
"[It's important to] have journalists who act as your companion on a given news event — someone that you feel like you know, and trust, and you recognize them," said Katie Drummond, svp of global news at Vice News.
But the posts that are performing the best are ones that take a person-on-the-street-style approach.
"It's really important for us that we highlight the human impact of this conflict and that we share the human stories," said Drummond. "Some of our best performing videos have been our correspondent in Kiev interviewing people about how they're feeling about the potential for a Russian invasion."
As for CBS News, showing the humanitarian impact of war is as important as showing a surveillance video of an attack or a politician speaking about the unrest.
"It's really one of the first times that the young people of the world are witnessing a war on the ground," said Capatides. "We're trying to bring them the scenes of what war looks like," such as the line at a gas station in Kiev that stretched down the street or Ukrainian mothers crying and hugging their kids after they were reunited at the border of Hungary. – Kayleigh Barber
What we've heard
"We cover disinformation as a core theme at Vice World News and disinformation on social media as it pertains to [the Ukraine-Russia] conflict. But for us to sort of wade into user-generated content at this moment in time just doesn't feel like a judicious editorial strategy."

— Katie Drummond, svp of global news at Vice News, on the sourcing of first-hand accounts of the Russian invasion of Ukraine from social media
The neverending debate around podcast ads
If there's one topic that keeps coming up at the podcast events I've attended, it's the tension between host-read, baked-in ads and dynamically-inserted, pre-produced ads.
This debate fired up a panel and the audience at the podcast-focused Hot Pod Fest at On Air Summit in New York City last week, where advertisers commiserated on the struggle to maintain the "authenticity and intimacy" of the host-read ad but overcome the limitations of that native podcast environment at the Interactive Advertising Bureau's Podcast Upfront in September.
While Dan Granger, CEO and founder of audio ad agency Oxford Road described host-read ads as the "golden goose" of podcast advertising — a listener recognizes and trusts the host's voice, and its endorsement of a brand or product — dynamically-inserted ads overtook host-read ads as accounting for the majority of podcast ads in 2020, according to the IAB 2020 Podcast Advertising Revenue Report. The reasons for dynamically-inserted ads' rise largely stem from the buying and insertion processes being automated, quicker and easier — and usually cheaper. Those may sound like pros and effectively settle the debate, but they also amount to a potential problem that further inflames the issue.
Agencies are wary of the growing desire for dynamically-inserted ads, after seeing what programmatic buying can do to video and digital display. Automation makes pre-produced ads easier to buy, driving down the price of CPMs, leading to higher ad loads (in other words, more ads — and eventually, potentially poor quality ads). That could ruin the "magic" of podcasting, which generally has fewer ads than other mediums like radio, Granger said.
Agencies are worried about just that — that podcasts could turn into radio (the horror!). "If a listener wants to hear 30-second scripted ads, there's a great thing called radio," said Stephen Smyk, svp of podcast and influencer marketing at audio agency Veritone One.
Granger worries the podcast advertising space is becoming an "either-or" situation rather than a "both-and." "The marketplace will always go towards scale and efficiency — it must, that's progress. But in doing so you end up losing the humanity of it and the humanity of it has a lot of commercial benefits," Granger said. (Most of the clients Oxford Road is working with are spending their podcast ad budgets in dynamically-inserted, host-read ads, he said.)
So how long will we be talking about the rise of dynamically-inserted, pre-produced ads? "This ain't going away for a while," Granger said. – Sara Guaglione
Numbers to know
1 million: The number of paid digital subscribers that the Financial Times has converted, making digital revenues equal all the rest of its revenue streams combined.
100: The number of writers and content producers from Jezebel, Gizmodo and other G/O Media websites that went on strike this week.
$50 million: The amount of money Ben Smith and Justin Smith told investors they anticipate burning through before breaking even on their new global newsroom venture.
What we've covered
Ukraine invasion exposes balancing act of brand responsibility in advertising:
News publishers are not seeing ad revenues grow despite upticks in traffic for their coverage of Russia's Ukraine invasion.
One publisher said prices for ads appearing against content discussing the war are 20% lower than average.
Read more about advertisers avoiding publishers' Ukraine coverage here.
Months after putting up USA Today's paywall, Gannett has big ambitions for digital subscriptions but a long road ahead:
Gannett aims to have amassed 6 million digital-only subscribers by 2025.
It ended 2021 with 1.6 million digital-only subscribers and only expect to add 400,000 to 600,000 in 2022.
Read more about Gannett here.
WTF is a decentralized autonomous organization (DAO)?:
DAOs are basically clubs for crypto enthusiasts but with a communal bank account.
Some publishers have started pitching DAOs on advertising opportunities.
Read more about DAOs here.
What we're reading
CNN and The New York Times are preparing to fill two of their most prominent roles:
After CNN's president Jeff Zucker resigned from his position earlier this month due to an undisclosed relationship with a colleague, the news outlet has been looking for a replacement and White House press secretary Jen Psaki is apparently at the top of their list of candidates, according to Puck. Meanwhile, the Times' executive editor is preparing to retire and word on the street is that managing editor Joe Kahn is supposedly on deck to take over once Dean Baquet finally steps down.
ESPN's Black-focused site The Undefeated is expanding its coverage and changing its name:
The Undefeated has been renamed to Andscapes as a way to expand its scope from the intersection of race, sports and culture to include music, food, technology, personal finance, parenting and travel, The New York Times reported. In addition to this, the site will also start getting into book publishing, live experiences, music, television and film.
Australia got Facebook and Google to pay up; now other countries are following suit:
Australia was the first country to get the major platforms to cough up payment for links to publishers' content. The country's "news media bargaining code" was a tough battle that threatened publishers' traffic, but ultimately the Australian government prevailed and Facebook and Google paid those media companies accordingly. A year later, other countries are going after the same payment agreements for their publishers, according to Wired.
Amidst staff frustrations, The New York Times said it's starting to prioritize retention:
Some of the Times' employees are growing increasingly upset to the point of quitting because of the company's policies on outside projects, according to Insider. The Times said it approves more than 90% of staffers' external projects, but will set up a committee to review outside project proposals that compete with its own journalism.
Publishers are starting to abandon Google in their mobile-optimization efforts:
Vox Media, BuzzFeed's Complex Networks and BDG are starting to test their own versions of mobile-optimized article pages rather than using Google's Accelerated Mobile Pages framework to build out those pages, according to The Wall Street Journal. Google first introduced AMP in 2015, but digital publishers, including Future plc, have begun to seek out other options.
https://digiday.com/?p=440949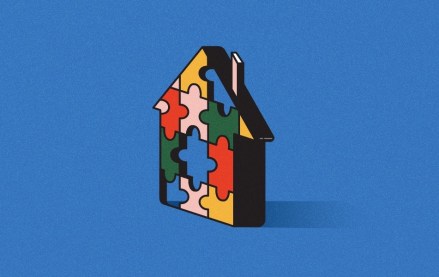 September 22, 2023 • 4 min read
Apartment Therapy's president Riva Syrop took the stage at the Digiday Publishing Summit to discuss the convergence of commerce and sponsorship revenue within its Small/Cool event.
September 22, 2023 • 4 min read
Media execs took stage at the Digiday Publishing Summit to discuss the growing importance of ROI in ad campaigns this year.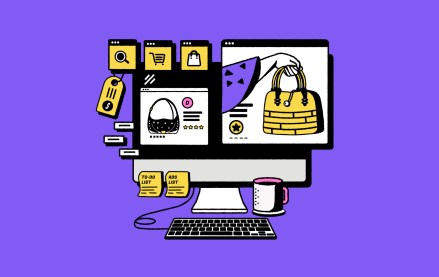 September 22, 2023 • 4 min read
CEO Satya Nadella said AI assistants will be as ubiquitous as PCs and will help users navigate across apps, operating systems and devices.