Longer videos are powering Bloomberg's Instagram growth
March 4, 2019 • 4 min read
•
•
For business publishers, being creative on Instagram while staying true to your brand can be a challenge. Over the last year, Bloomberg has been using videos of interactive charts and distilling news stories to power its growth on the platform.
Bloomberg's main Instagram account, Bloomberg Business, has 700,000 followers and grew nearly 400 percent in 2018. While its overall Instagram numbers are shy of competitors like The Economist (3 million) and The Financial Times (1.3 million), Bloomberg gets more monthly video views, which has powered its growth.
According to Tubular Labs data, Bloomberg has around 2 million Instagram video views a month, while The Economist has around 1 million Instagram views a month and the Financial Times has fewer than 500,000 monthly Instagram video views, per Tubular.
Bloomberg uses video to explain the stories behind the headlines and distilling dense topical issues into minute-long videos.
"We developed an Instagram template for these clips — to ensure that they were uniform in style and appearance — and were careful to cherry-pick the topics that we thought would resonate most with our audience," said Bloomberg senior social editor Kevin Young. Many of its most successful clips are those it runs on the weekends, which tend to be longer feature-based stories like this on how brands are cashing in on the growing legal cannabis industry (74,000 views) and inside the artificial intelligence strategies of big organizations (26,000 views).
Not only does Bloomberg create more videos, but it has more success in longer videos. The publisher's most-viewed videos, which get over 50,000 views, average 56 seconds, according to Tubular. The length limit on Instagram videos in the feed is 60 seconds. Since April 2018, it posted 450 videos between 30 seconds and 60 seconds, while only 110 at 30 seconds or less. Average views for videos between 30 and 60 seconds are over 30,000, while average views for videos under 30 seconds are much lower at 5,500, according to Tubular data.
The headlines of Bloomberg's top-10 most-viewed videos follow a formula too: 40 percent of the top-10 popular videos follow a sequence like "This woman is betting on balloons in space," or "This coal mine is devouring a 12,000-year-old forest." While 30 percent of the 10 most-popular videos feature a well-known business leader.
Soft metrics like engagement only go so far. The primary motivation for publishing to Instagram Stories is to drive people back to Bloomberg's site where traffic can be monetized. On Saturdays and Sundays Bloomberg publishes a "five big stories" sequence on Instagram Stories which features 10 of its most popular articles of the week. According to the publisher, it gets click-through rates of 25 percent for these stories.
Instagram is growing as a traffic referrer for publishers, according to data from Parse.ly, which tracks publishers' referral traffic. Between January and December 2018, Instagram referral traffic was up 4 percent, growing at an average of 2 percent every month. But its rate of growth is less reliable than other social platforms, signaling that publishers should be wary of it. Publishers with niche audiences on Instagram have done well. As a platform, it tends to need a bit more audience engagement effort.
Around 75 percent of the overall content features stats and charts from Bloomberg's 30-person data journalism team. The rest is a mix of inspirational quotes from business leaders like Bill Gates and Bernie Sanders, more lighthearted references to news stories, like the arrival of the green tea-flavored KitKat in Europe.
Creators, influencers direct-to-consumer retailers routinely flood Instagram feeds, Bloomberg's content has the ability to punctuate this, said Jim Meadows, managing partner, strategy, at digital agency Commit.
"They are very upfront about what a post delivers on a factual basis," he said. "It's popular because of the validity and depth of the stats they share in an era where audiences have less trust for thought pieces and clickbait headlines."
There's a trade-off between keeping posts visually appealing and eye-catching but making sure there's a coherent style, said Meadows, who points to The New York Times as an example of an Instagram account with a clearly defined style. Publishers in social media feeds are in danger of losing their brand identity.
"You have to show your value through your content because there's so much choice and competition," said Meadows. "As a strategy, being on Instagram is imperative; it's where the most interest in publications sit. If you want to recruit a younger, wider, broader audience, Instagram is a must."
Download the Digiday Video Dictionary — your guide to the terms and acronyms defining the future of video. 
https://digiday.com/?p=324370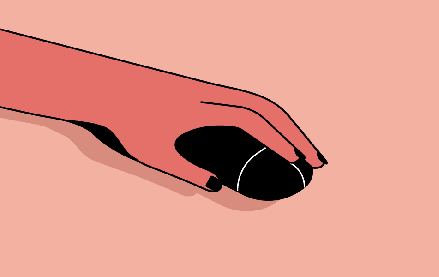 December 1, 2023 • 3 min read
People claim that the role of chief diversity officer is vanishing. However, AI is booming, and the CDO can help ensure responsible AI.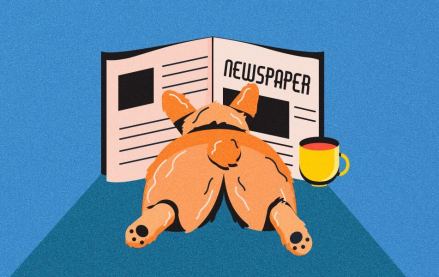 November 30, 2023 • 4 min read
Digiday+ Research found that publishers' programmatic ad revenue didn't quite live up to expectations this year, but they still see it as a growth area.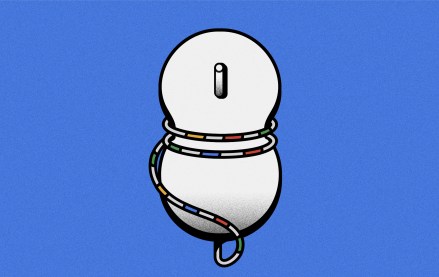 November 30, 2023 • 13 min read
For a couple of publishers, referrals from Google are down upwards of 60%.