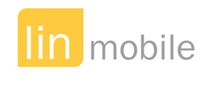 This is the third installment in the series "Mobile Next," Digiday's coverage of innovations in mobile media. This series is sponsored by LIN Mobile, a premium mobile marketing provider with a unified solution for precise targeting, high-impact creative and real-time analytics.

---
BuzzFeed wants to drive more people to its mobile app. But in order to do so, it is focusing on app design — not editorial strategy. To shepherd in that change, it hired its first-ever vp of mobile engineering, Ryan Johnson.
"We've put together a very good way of consuming basic content," he said. "So it's really about polishing it up — tweaking and working on small little changes here and there. It can be anything from measuring scrolling performance to changing the margins between cells. It can sound trivial and trite, but those small changes can add up to a great collective experience."
BuzzFeed has had no problem attracting an audience on mobile devices. In fact, a majority (72 percent) of BuzzFeed's unique U.S. visits in February 2014 came from mobile, making it the most mobile-skewed editorial operation on the Internet that month, according to comScore.
BuzzFeed is ranked No. 7 overall in terms of a site's number of mobile unique visitors as a percentage of its total audience, according to comScore data from February 2014. None of the sites that ranked higher than BuzzFeed — Pandora, Groupon, AccuWeather, Zynga, RetailMeNot and iHeartRadio — were editorial sites. The other editorial sites in the top 20 were NFL (No. 9 with 68 percent of its audience on mobile), ESPN (No. 12 with 67 percent) and Gawker (No. 17 with 64 percent).
It's become quite the trend for publishers to describe themselves as "mobile first," but BuzzFeed is one of a select few that truly is. The slight problem is that an overwhelming majority of that mobile traffic goes to BuzzFeed's mobile website instead of its app, where the average visitor tends to read for longer and share more "buzzes," Johnson's term for BuzzFeed stories.
"Few content publishers have been able to expand their mobile audience as rapidly as Buzzfeed, which has successfully used social referral to do that," comScore's vp of marketing and insights Andrew Lipsman said. "Converting some percentage of social clickers into regular content consumers through the app can ultimately pay significant dividends in terms of overall mobile engagement."
In February, for instance, only 3.2 percent of BuzzFeed's mobile uniques came via its app, according to comScore. That's only a slight increase from February 2013 when the percentage was 2.6. BuzzFeed's mobile app audience has grown — from 265,000 to more than 1.4 million — but its mobile website still remains the premiere destination for smartphone and tablet users. This was also despite being one of the most popular news apps in iTunes. BuzzFeed's has been a top-25 news app for iPhones since Dec. 1, 2013, according to App Annie. It has been in the top 10 since early last October.
And yet still app traffic remains a fraction of mobile traffic.
The plausible explanation for this, according to Johnson and Lipsman, is that readers end up on BuzzFeed's mobile site because they tap on BuzzFeed stories shared on social media apps, which do exceptionally well on mobile. BuzzFeed's mobile traffic is mostly a function of using other apps, then.
Johnson wants to change that, and his strategy for doing so is more about tweaking the design of the BuzzFeed app than creating stories specifically meant for mobile. (Johnson said he interacts little with BuzzFeed's editorial team, besides, it's not as if attracting mobile readers is a problem for BuzzFeed.) But by improving the browsing experience, Johnson hopes to turn BuzzFeed's app into a daily destination on par with Facebook and Twitter.
"One of my favorite apps is Tweetbot, a Twitter client," he said. "A lot of what makes that great isn't that it does anything compelling, but it does everything so very well."
BuzzFeed's immediate goals for its app are to allow users more customization options for the kinds of stories they see and to improve how video is viewed within the app, he said. "Video just kind of works right now. It hasn't been a refined process. We're bouncing around ideas right now," Johnson said.
One example of how a subtle design change improved the BuzzFeed app is when BuzzFeed decided to add a section devoted its popular quizzes, Johnson said. The best updates, though, will be design improvements that make the app so much better, the user never notices they weren't there in the first place.
"What makes an app great is an attention to detail," Johnson said. "The best app has a very polished user interface. They may not be doing anything particularly innovative, but they've paid attention to the details of how things work, so you have this great experience and you don't even think about it."
https://digiday.com/?p=69219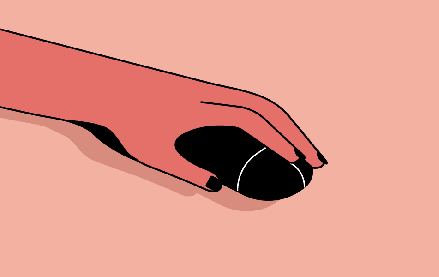 December 1, 2023 • 3 min read
People claim that the role of chief diversity officer is vanishing. However, AI is booming, and the CDO can help ensure responsible AI.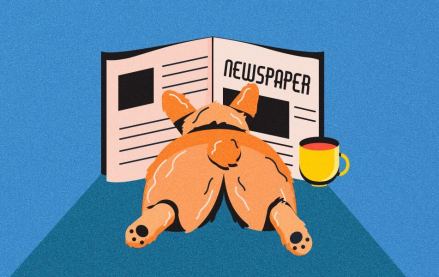 November 30, 2023 • 4 min read
Digiday+ Research found that publishers' programmatic ad revenue didn't quite live up to expectations this year, but they still see it as a growth area.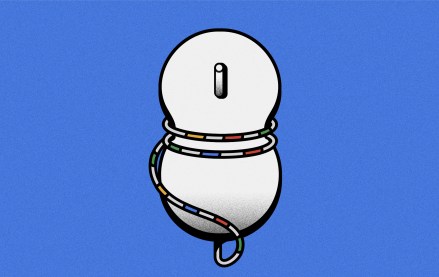 November 30, 2023 • 13 min read
For a couple of publishers, referrals from Google are down upwards of 60%.