'Let the buyers know you exist': How Morning Brew plans to grow brand ad dollars from its base of direct response
August 5, 2020 • 3 min read
•
•
In August 2019, the business newsletter publisher Morning Brew, founded in 2015 by Alex Lieberman and Austin Rief, had one copywriter, project-managed its ad campaigns in long email threads and relied on direct response advertisers for almost all of its revenue.
That barebones setup served the startup well, generating $13 million in revenue for 2019, according to the company. But Morning Brew has spent 2020 expanding its advertising operations in the hopes of attracting more brand advertising and diversifying into new ad products, including events, even as coronavirus stalled that business line for publishers of all stripes.
In addition to hiring more copywriters — it now has four, and is hiring a fifth — it launched a homegrown project management tool to keep campaigns moving more quickly, expanded into events around its business-focused newsletters, and is hunting for partnership directors who will be charged with building revenue for Morning Brew in three categories: consumer, finance and a third, catch-all category that Morning Brew's head of brand partnerships, Jason Schulweis, describes as "STEM": software as a service, technology and telco, education, media and entertainment.
Like almost every media company, Morning Brew's sales slid in the second quarter, and revenues came in close to 15% lower than projected (It exceeded revenue targets set for the first quarter). But many of the advertisers that paused or canceled campaigns have come back, CEO Alex Lieberman said, and the company remains focused on its goal of balancing its revenue equally between direct response and brand advertising by the end of next year.
"It gave me a lot of hope in the resilience of our audience and the appetite for our audience, even in crisis times," Lieberman said. "I think we're going to be either close or hit our numbers for the remainder of the year." Morning Brew expects to generate $20 million in revenue for 2020.
When Morning Brew began selling ads in 2017, it was purely reliant on direct response advertisers, partly because Morning Brew was just a few years old and hadn't made inroads with many brands and agencies. "When you're talking about performance, the legitimacy of the brand matters less," Lieberman said.
But those advertisers largely kept coming back. The company has a renewal rate of more than 70%, Lieberman said, thanks in large part to Morning Brew's large audience and strong engagement; it currently has 2.3 million newsletter subscribers across its products, and a 42% unique open rate, Lieberman said.
As Morning Brew has grown, it remains strongly reliant on direct response: 90% of its revenue came from direct response advertisers in 2019. Through the first half of 2020, DR represents closer to 80%; recent brand advertisers include E*Trade and Panera. Lieberman wants brand advertising to represent 50% of Morning Brew's revenue by the end of next year.
So far, that has not changed the tactics of Morning Brew's sales people, who are encouraged to close deals that hit every part of a client's funnel, Schulweis said. However, the focus of the partnership directors will be to put Morning Brew more on the minds of agencies and brands, selling not just Morning Brew's audience but the scale as well as a growing number of opportunities, including events.
Broadly speaking, brand advertising has had a rockier year than direct response advertising. And with marketers under intense pressure to prove their investments drive results, many publisher revenue lines that relied on brand advertising, such as branded content, are suffering as a result.
But this difficult stretch might be an optimal time to begin pursuing those kinds of dollars.
"Now is the time to plan what are you going to be doing 2021," said James G. Elliott, the founder of an outsourced ad sales firm that's worked for titles including Popular Science, Foreign Affairs and Yoga Journal. "It's the time to let the buyers know you exist."
Correction: An earlier version of this story said Morning Brew's second quarter revenues were down almost 15%, year over year, rather than 15% lower than forecast.
https://digiday.com/?p=374485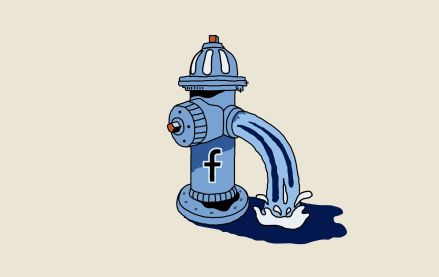 October 4, 2023 • 5 min read
•
•
Publishers are still feeling the effects of a change Facebook made in May that caused a steep decline in referral traffic. Nearly four months later, publishers aren't sure when — or if — that traffic will come back.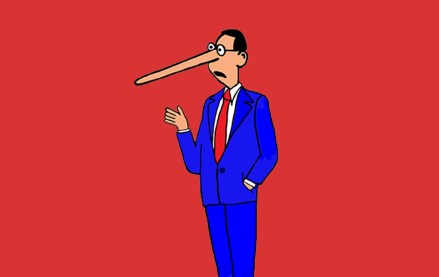 October 3, 2023 • 7 min read
•
•
A new definition for MFAs is available but the vague nature of the guidelines is leading to a lack of standards that might prevent adoption.
October 2, 2023 • 1 min read
•
•
The publishers who attended DPS were focused on the potential upsides of applying the technology to their operations while guarding against the downsides.