'Leaders who lacked empathy struggled in 2020': Agency chiefs discuss leadership transformation
January 4, 2021 • 7 min read
•
•
Ivy Liu
This article is part of the Future of Work briefing, a weekly email with stories, interviews, trends and links about how work, workplaces and workforces are changing. Sign up here.
Agency bosses have had to not only reimagine the office and day-to-day workflow in the coronavirus pandemic, but also re-evaluate the very idea of leadership.
What does leadership look like now? What will it be after Covid-19? In talking to the heads of some of the best-known creative shops, certain terms come up again and again — some relating to changes in the workplace itself but others concerning what it means to be a boss in these times — words like communication, flexibility, empathy.
2020 is the year agency leadership got more personal, more compassionate, more human. With everyone's lives turned upside-down, CEOs have had little choice but to shake up the work environment.
In December, Deloitte reported that 61% of 3,600 executives surveyed in 96 countries are focused on transforming the workplace, double pre-pandemic levels. Specifically, leaders are shifting away from priorities like optimizing automation toward building a workplace around the strengths of human resources and a renewed emphasis on work-life balance — a growing demand of employees.
To that end, Deutsch NY, whose clients include Budweiser and Reebok, has instituted "organized flexibility," wherein managers and employees collectively determine what flexibility looks like for individuals.
It's been a year of transition at Deutsch. Last October, the IPG shop split its Los Angeles and New York offices into two distinct agencies. Maintaining a people-focused agency in the midst of epic change has been tough. But through weekly meet-ups with catchy names like Coffee Klatch and Huddles, human connections have remained top of mind. Deutsch NY CEO Val DiFebo also started sending weekly letters to the troops focused on self-care, resiliency, empathy and optimism.
Some agency employees now see the workplace as a port in the storm. Marianne Malina, president of Omnicom's GSD&M in Austin, Texas, said many employees have looked to work as "a stable touchpoint amidst confusing and sometimes conflicting information coming from various levels of government."
To further strengthen ties between management and employees, GSD&M, whose clients include Southwest Airlines and Pizza Hut, opened up to the entire agency its biweekly Cross-Talk meeting, originally limited to leadership. The agency has also given employees time and space to recover from the everyday rigors of the current state of the world. "Everyone is exhausted, and we are all in this together," Malina said. "We all need a little more time for ourselves and that time invigorates our creativity and our strength."
Jeff Stelmach, group president of Stadiumred Group, which does work for Disney and Blue Apron, put it bluntly: "This is the hardest environment I have ever had to lead in." Amid reduced client budgets, relentless cost containment and "an agency future no one can predict," reassuring employees has been key. And beyond those challenges, he said, "is the opportunity to truly motivate teams to create, to be different, and to be bold."
At San Francisco-based ad agency Mekanism, whose accounts include Jose Cuervo and Peloton, team members signaled that the sheer number of meetings they had on their calendars was creating an onerous workload. So it implemented Deep Work, a daily block of time when no internal meetings are scheduled, enabling employees to get things done in between a relentless stream of Zoom calls. Such changes must take into account understanding and support for all employees, and not be designed around only the leadership's needs, said Mekanism CEO Jason Harris. "You must bring them along with you, versus them needing to catch up with your vision," he said.
Julie Batliner, president of IPG's Carmichael Lynch in Minneapolis, whose clients include Subaru and Open Table, underscored that 2020 has been a time for "leading with awareness, empathy, vulnerability and compassion," and added that her agency has instituted employee-focused features like listening sessions and meeting-free zones. "There's no going back to what was 'normal,' and we're embracing that wholeheartedly," she said.
The pandemic was not the sole defining feature of the past year, nor the only factor transforming agencies.
Eric Moore, CEO of IPG shop Elephant, whose clients include Kia and Twitch, pointed to the social justice movement that swept the globe. At Moore's agency, it was the catalyst for "the changes we wanted to see within our company, our industry and more broadly our society."
An open letter in June from 600 Black agency professionals that called for an end to systemic racism was a wake-up call for the industry. "As hard and painful as this year has been, we must also acknowledge the bright spots, and the epiphany that work is not a place but a mindset, and creativity can thrive independent of a physical place," Moore said.
Empathy certainly has been a constant among agency CEOs in a tumultuous time, and something that is sure to live on. "Leaders who lacked empathy struggled in 2020," Moore said. "Empathy as a core requirement for leaders is here to stay and will be an essential ingredient to our societal and economic reemergence in 2021."
Digiday's Guide to What's In and what's Out
Much about the workplace as well as workforces changed beyond recognition in 2020. Some changes may one day be looked back on as a blip, while others are here to stay. We had a bash at creating a guide to what's in and what's out when it comes to office spaces, workplace culture and more.
3 questions with Baiju Shah, Accenture Interactive CSO:
What patterns do you see in leadership transformation across industries?
A new category of leaders is emerging. We have vaccines on the horizon and we've talked to organizations across the world which are keen to pivot from pandemic recovery, back to growth. But most have realized their approaches and purpose, their strategy activation needs to be redesigned. The why is clear: The structure of all we do, how we talk to each other, how we take care of our children and families, has all been turned upside down. All our experiences [as customers and employees] are up for reimagination and that's both a threat and an opportunity for organizations and leaders. Business leaders recognize they need to think and act differently — so the question is how to pivot back to growth and shape-shift the organization in a way that adds value today.
What does this shape-shifting entail?

Everyone is operating in a fog and to navigate it you need a strategic compass: empathy for customers and employees. None of your previous strategic approaches will play out now. The compass needs to be around empathy in the businesses that are going to win at customer experience. Innovation can't be top down or relegated to the corporate tower. It needs to be you and I and teams and customers — we have to rethink co-creation. The business of experience is not just about customers, but inside the organization because we also have to reimagine the employee experience.
Who's ahead on this, and do any particular industries stand out?

Research we've done shows the customer experience leaders are connecting the technology, data and human agenda as one agenda. It's very important to have one north star and connect these agendas. These areas are often owned by different parts of the organization, which creates confusion. It won't be overnight transformation, but it can be an overnight commitment. The C-Suite has to commit to this and then drive it through the rest of the organization. This pivot affects CEOs all the way down to supply chain leaders. They have to shift from maximixing profitability to minding purpose and experience. Some organizations will rise and some leaders will rise, and it won't be the same ones we have known for the last two to three decades. There is a demand for brands and leaders to reinvent themselves.
What else we have covered:
Professional networking has been all but wiped out since last Spring, thanks to the onset of the pandemic. The absence of what at times seemed an endless conveyor belt of conferences, trade shows and awards dinners is now missed by all, particularly those in the ad business. Naturally, virtual networking has become a common feature, but there is no replacing the spontaneity of exchanges at events. We took a look at what's in store for the future of networking.
Agency workplace culture has been one of the areas hardest hit by the enforced remote-working in 2020. Employers have worked hard to reimagine how to keep culture alive virtually, providing everything from Zoom cook-alongs to coffee catch ups and book clubs. But it's far from being a like-for-like replacement. Ad agencies in particular, have long been proud of how their workplace culture can attract and retain talent, but figuring out what the new normal looks like won't be easy.
This newsletter is edited by Jessica Davies, managing editor, Future of Work.
https://digiday.com/?p=386938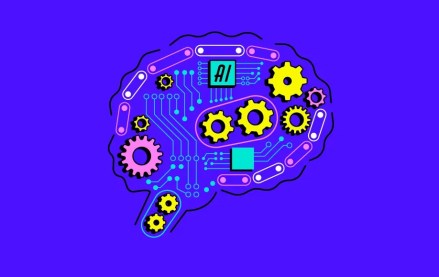 December 11, 2023 • 5 min read
As Google and Meta roll out new features, startups like Runway are finding new ways to compete for enterprise clients.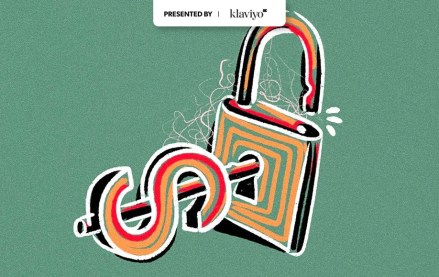 December 8, 2023 • 5 min read
Future plc's CFO Penny Ladkin-Brand announced on Thursday that she is stepping down, as the U.K.- based media company reported declining revenues and a new two-year investment plan to get back to growth.
December 7, 2023 • 13 min read
In this week's Media Briefing, publishing executives share how the task forces they created earlier this year to oversee generative AI guidelines and initiatives have expanded to include more people across their organizations.