How Le Monde uses Whatsapp to reach African readers
February 25, 2020 • 3 min read
•
•
Facebook may have restricted the list size that publishers can broadcast WhatsApp messages to, but French newspaper Le Monde is using the status feature to reach new readers in French-speaking African countries.
Since December, African-focused edition Le Monde Afrique has grown to 10,000 WhatsApp followers by posting content to its WhatsApp status, a similar feature to Instagram Stories. It typically posts three or four times a day and content lasts 24 hours. Le Monde has two staffers working on publishing content this WhatsApp channel and growing the community.
Depending on the day, around 20% of its followers will view the WhatsApp status content. That's relatively high compared with the percentage of people who view its Instagram Stories, according to Le Monde. On Instagram is has nearly 1 million followers.
The French news publisher first used WhatsApp in November 2018 to grow its audience in African countries like Morocco, Senegal and the Ivory Coast. In France, Le Monde has 235,000 digital subscribers and 9.1 million monthly unique users in December, according to Comscore. Le Monde has 35 journalists in France and in the field covering countries in Africa.
"We wanted to reach countries where there are a lot of French speakers and Le Monde doesn't have a big presence," said Julie Lelièvre, editorial and audience development project manager. "In these specific countries, people do not consume as we do. In order to build audiences we need to adapt how we send our information."
WhatsApp has become a primary network to discuss and share news in non-Western countries, according to Reuters Digital News Report. In 2019, 16% of people surveyed use WhatsApp each week for news, compared with 36% who use Facebook. In non-Western countries the number of people using WhatsApp is much higher where internet connection is primarily through phones. WhatsApp as a news source has been growing since Facebook changed its algorithm in 2018. The intimate nature of the platform and users' wish to communicate in private groups rather than on newsfeeds means that publishers and brands like Adidas are working out their voice on the platform.
Le Monde had previously grown its WhatsApp following to 40,000 but had to start from scratch in December when Facebook reduced the list size people can broadcast out down to 250 people in an effort to crack down on the spread of misinformation during elections in Brazil and India.
Anyone who has that number saved can see Le Monde's WhatsApp status. One issue with posting on its status rather than broadcasting is that people don't get a notification when it's updated, so the number of people viewing its content naturally falls. On the flip side, Le Monde can re-use this content on its Instagram Stories too.
Publishers had known since July 2019 of Facebook's plans to nix wider broadcasting on the platform so Le Monde had some time to evaluate how else to foster the community it built. The publisher asked followers how else they wanted the service to continue. This led to launching on Telegram too, where it sends out three articles every night and has grown to 2,000 followers.
Using WhatsApp has gone in and out of favor with publishers. Media owners like The Guardian, Axel Springer and the Financial Times experimented on the platform three years ago. Many wound these down as the maintaining lists and publishing to the platform became more manual and Facebook imposed more restrictions.
For now, Le Monde is not looking to turn its WhatsApp followers into subscribers.
"The first goal is to grow audiences on our site and for people to know and like us," said Lelièvre. "The second goal is we would like to drive subscribers but we're not sure yet how that would work."
Update: An earlier version of this article incorrectly stated that Le Monde had 100,000 followers.  
https://digiday.com/?p=360064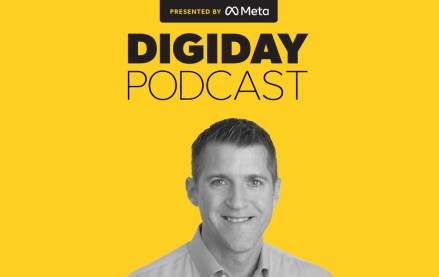 November 28, 2023 • 4 min read
Google's vp of global ads is confident that cookies will be gone from Chrome by the end of next year, despite all the challenges currently facing the ad market.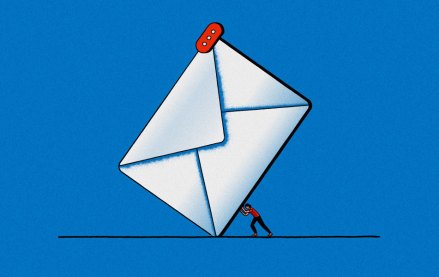 November 28, 2023 • 6 min read
Some email newsletter platforms' click-through rates are actually click-to-open rates, which are measured against the number of emails opened rather than the emails sent. But buyers seem to prefer it that way.
November 24, 2023 • 5 min read
Publishers' events businesses picked up pretty significantly during the back half of this year — and they will focus on sustaining that lift into 2024, according to Digiday+ Research.