LadBible looks to further shed bro image with revamped women's site Tyla
October 11, 2019 • 5 min read
•
•
LadBible made its name with Facebook fare of prank-meets-entertainment videos, like this guy getting squirted in the face with pepper spray and this on America's fattest bear. But the 7-year-old site continues to grow up — and rolling out a new women's Tyla, in an attempt to tap more brand budgets and deepen existing advertiser relationships.
The new site continues on the departure from the early LadBible formula of just serving quick viral fodder by also tackling serious issues, such as a first-person feature on a misdiagnosis of postpartum depression and another where the writer has cut out her toxic family. It's also releasing a video franchise "Tyla confessionals" where people share their most outrageous stories.
Tyla is an outgrowth of Pretty 52, a female-focused spinoff LadBibe began on July 2017 that took its cues from the LadBible formula with content like "Dog With 'Human Face' Becomes Online Celebrity" and "Dad-To-Be Poses With Beer Belly After Wife Was Too Sick To Attend Maternity Shoot"
While Pretty 52 had initially gotten off to a decent start, on-site traffic has fallen. Last August, the site generated over 1 million monthly uniques but dropped to 325,000 in August 2019, according to Comscore. On Facebook, Pretty 52 had accrued over 7 million followers, but its interaction rate has fallen from 0.8% 12 months ago to 0.05%, according to CrowdTangle, which is still pretty respectable and matches the industry benchmarks for media posts, according to marketing tool Rival IQ.
Low brand awareness from audiences and agencies has prompted the publisher to rethink its approach.
"We looked at the broader trends impacting the women we wanted to reach. There wasn't a massive amount of brand recognition [for Pretty 52,] but there was a real hunger to make that platform more famous, giving women a place just for them," said Maggie Hitchins head of content at Tyla. "Clients were also really hungry to reach women at scale; we knew there was more we could do to build the brand and make it more clear what we stand for."
Tyla will still retain some of Pretty 52's quick-hit news snippets and entertainment content from its previous incarnation. In line with other verticals in the LadBible Group, content will sit on-site and on social platforms, particularly Facebook and Instagram. Currently, the team is eight people, and it will look to expand to 12 across text and video.
The rebrand has been a year in the making. During this time, the team took stock of what content was already performing well, ran audience surveys, focus groups and conducted interviews with clients about what they wanted from the brand. One trend they picked up on from doing so, was that 58% of 20-year-old women had been part of social action, which it will incorporate in its coverage. Tyla has also added content verticals in beauty and also health and well-being because 60% and 66% of people, respectively, wanted more content in these areas.
Over the last few years, LadBible has worked to shift perception away from negative stereotypes of the seedier side of lad culture through high-profile campaigns raising awareness for mental health and reducing the amount of plastic in the ocean. It's also undertaken partnerships with broadcasters like Channel 4. Earlier this month, it announced that Colin Gottlieb, the former Omnicom media chief, is joining as a strategic board member.
"It certainly isn't that people are scared of Lad and so we're launching this," said co-founder and chief operating officer of LadBible, Arian Kalantari. "We have a huge female audience. Now is a good time to launch something really meaningful and specific to women."
Yet agency awareness of Pretty 52 and LadBible's link with its female audience has been fairly low.
"Even though it has always promoted it has a big audience that skews heavily female, sometimes the perception hasn't been that," said Lawrence Dodds, communications planning director at Universal McCann. "This is about extending the reach and broadening out its flexibility when talking to advertisers."
Former clients for Pretty 52 include Boots, Cancer Research UK and New Look, but the publisher wouldn't share how much revenue the vertical delivered to the whole group. For the most part, the group works with agency partners and has a few direct clients with advertising brands. Conversations with agencies about campaigns on Tyla are live but not finalized. The idea is it will win new clients and increase deal size with existing partners.
"It's a complement to LadBible," said Lizzie Barclay, head of marketing at LadBible. "We want advertisers to think about doing business with the whole group; Tyla is part of the family."
Extending its reach beyond the usual suspects fit for entertainment and female-focused media partners will also be key.
"My beer clients had no issues with it, they understood the positive aspects of this culture," said Eleni Sarla CEO of Target Group, part of Havas Group Media. "When a brief goes to LadBible, my team says they really elevate it creatively. They have been unique and clever."
The LadBible Group last publicly shared revenue in 2017, when it generated revenue of £15.9 million ($19.5 million). Kalantari was tight-lipped about sharing other financial details, but said that revenue is growing. Roughly a third comes from advertising on its site, a third from branded content partnerships and a third from platform revenue.
At a time when a lot of publishers are finding ways to diversify beyond potentially unstable advertising revenues, LadBible is staying in its lane with advertising and branded content partnerships. It's also growing its distributed content model on platforms.
"We like to do a few things very well," said Kalantari. "Platforms are beasts in themselves — Snapchat, Facebook, Google. They're important to every single business. We're spread across all, and we have direct traffic so we're not heavily reliant on just one."
https://digiday.com/?p=348955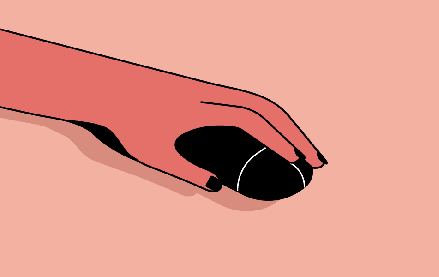 December 1, 2023 • 3 min read
People claim that the role of chief diversity officer is vanishing. However, AI is booming, and the CDO can help ensure responsible AI.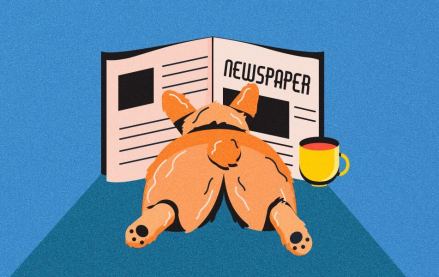 November 30, 2023 • 4 min read
Digiday+ Research found that publishers' programmatic ad revenue didn't quite live up to expectations this year, but they still see it as a growth area.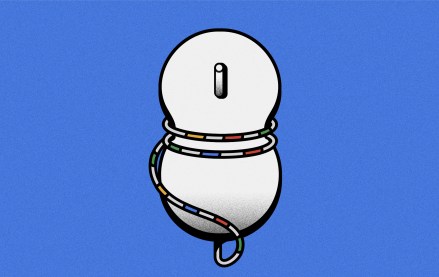 November 30, 2023 • 13 min read
For a couple of publishers, referrals from Google are down upwards of 60%.