'It's just not what people go to Facebook for': Despite struggles, Facebook isn't giving up on Watch
April 9, 2019 • 4 min read
•
•
Facebook has poured over $1 billion into Watch, its YouTube-like video viewing section, to little success. It's tried entertainment shows. It's tried daily news shows. It's tried live sports. It's tried Tom Brady and LaVar Ball. And while Facebook says the platform has grown to 75 million users, who spend at least one minute inside Facebook Watch every day, it is nowhere close to the billions spending time on YouTube.
But this is a fight Facebook can't lose. Facebook wants TV-ad dollars and will continue to tinker away at a video product that can draw users and brand budgets in a significant fashion. What that leaves is a platform that is still in the midst of an identity crisis.
Facebook's first attempt at Facebook Watch echoed mistakes made by predecessors such as Go90: Funding a large volume of content — mostly unscripted, lifestyle formats such as Hearst's "Wiki What?" and Insider's "The Great Cheese Hunt" — that filled out the platform but did not attract users. Ricky Van Veen, the Facebook executive who has largely been in charge of content on Facebook Watch, would later describe these formats as "shows for nobody."
Facebook did not provide a comment for this story.
Facebook Watch launched with hundreds of funded shows. What little viewership was happening was being driven by the news feed, users simply were not visiting Watch. Facebook's solution? Making longer-form shows that "have the look and smell of TV-type formats, not Facebook-type formats," said a Facebook Watch production partner of that era.
Just three months after launching Watch, Facebook started telling partners that it wanted to fund fewer shows, but at bigger budgets and longer lengths. Instead of 5 minutes or 10 minutes per episode, Facebook began pushing production partners to go 20 minutes or higher.
While publishers such as Attn and Insider have been producing Facebook Watch shows from the beginning, daily and breaking news was initially kept out of Watch. Facebook, which continues to struggle with the spread of misinformation on its platform, elected to focus on formats that steered far away from its controversial relationship with news.
That changed when, in the spring of 2018, Facebook set aside $90 million for daily and weekly news programming on Watch. Since then, the company has released news shows made by outlets such as ABC News, CNN and Business Insider — though, some, such as "Mic Dispatch," fared poorly and were canceled by Facebook.
The pivots did not stop there. In June 2018, Facebook decided to completely "rip the Band-Aid off" — as one former Facebook executive describes it — and open Watch to everybody and all types of videos.
The move felt counter-intuitive to the original intention of Facebook Watch, which was a place for professionally produced video series that would look like TV. But Facebook's decision was driven, in part, by a company culture that emphasizes growth. And with Facebook Watch still struggling to capture viewership, Facebook made a drastic call.
As Facebook opened up Watch to all creators, its content executives started talking about wanting to fund formats that were "unique" to Facebook. Typically, these shows came in the form of shows that would ostensibly drive conversations on Facebook. Interview shows such as Jada Pinkett-Smith's 'Red Table Talk" would drive comments or get people to interact with each other inside Facebook groups.
Facebook executives have always been attracted to projects with celebrities. But in the latter half of 2018, Facebook started prioritizing projects with celebrities and social media stars even more. This includes a new program called Match, which is designed to pair publishers with influencers on Watch shows funded by Facebook.
"I had a conversation with Ricky a few months ago, where he basically said that on Facebook there's 'hot start' shows and 'cold start' shows," says a digital publishing executive. "'Cold start' is if you're an influencer or publisher and you're not big on Facebook. He said that's very hard for Facebook to [greenlight]."
These kinds of shifts have driven away some publishers that don't pitch Facebook as much as they used to. Some, while still open to taking Facebook's money, are convinced that Facebook Watch will never work. "It's just not what people go to Facebook for," says the publishing exec.
And this constant pivoting hasn't only impacted publishers but also the company's own employees. "You know you're going east, but the degrees of east are always changing — that's the constant environment there," says the former Facebook executive. "How do you get people aligned and bought into something when you know this all might change in six months?"
https://digiday.com/?p=329314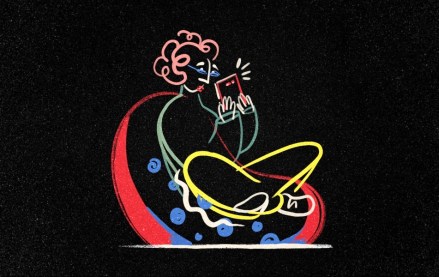 September 28, 2023 • 3 min read
•
•
The Financial Times has launched another lower-priced, subscription-based mobile app product a year after the debut of FT Edit to reach international readers.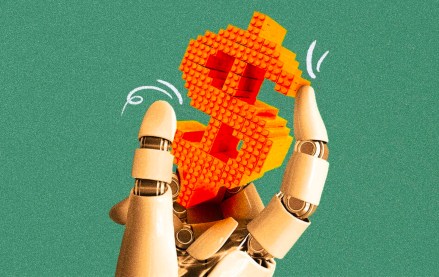 •
Publishers are starting to apply AI to their sales operations.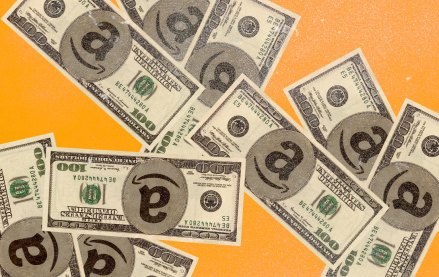 September 27, 2023 • 6 min read
•
•
The agency accused the e-commerce giant of conducting a range of anticompetitive behaviors that hurt both shoppers and sellers.