Jen Wong is running late.
Time Inc.'s chief operating officer has yet to show up for a scheduled interview at the company's lower Manhattan headquarters in Brookfield Place. The question of the hour: How is she helping to turn around the embattled publishing company?
Wong, along with the rest of Time Inc.'s leadership, is still dealing with a tense morning conference call with investment analysts that discussed the company's first-quarter earnings, which missed their targets. The company's CEO, Rich Battista, had alluded to a "strategic plan" to turn things around. When participants asked for specifics, Battista demurred. Time Inc.'s stock has already begun to slide. It would go on to close the day down 15 percent at $12.95, a world away from the $18 per share that a group of investors, including Edgar Bronfman Jr., offered late last year.
Time Inc. formally ended those acquisition talks at the end of April, giving it an uncertain future. In the years prior to being spun off from Time Warner, Time Inc. had handed profits that might have modernized it over to the mothership, leaving little for investment. While Time Inc.'s print revenues were once so healthy that the company bought its own forest, print revenue has declined, and the company can't replace it with digital revenue fast enough.
Wong oversees the digital and back-end operations of the publisher's brands, along with its branded content studio The Foundry, video operation and programmatic advertising. It falls to her not just to modernize the company, but to rally a workforce that's known for being resistant to change and outside leadership.
Wong has confronted troubled media companies before. The Syosset, New York, native spent six years at McKinsey's media practice, consulting to media companies of various sizes. Then came a year and a half at AOL as gm of AOL Media Lifestyle and global head of business operations. In 2011, she joined women's lifestyle publisher PopSugar as chief business officer.
At PopSugar, when she launched Must Have, a monthly subscription box service, members of the editorial staff saw it as too sales-y and far removed from their immediate traffic-driving goals. Wong persisted, taking numerous meetings with people to get them on board. Now, Must Have makes up 20 percent of PopSugar's revenue.
"I think you can bring people along by spending a lot of time understanding what their concerns are," Wong says. "If you don't hear what people are feeling and understand it, you will never convince them."
Wong gained a reputation at PopSugar for openness and honesty. She stayed there for five years and in that time amassed a "cult following," says company co-founder Brian Sugar.
"She's one of the most empathetic people walking the Earth," Sugar says. "Her sense of what people want and what they don't want is way above average."
Getting Time Inc.'s sprawling portfolio of brands, from People to Fortune to InStyle, on the same page is a tall order. In legacy media, operating autonomously and with a strong editorial backbone used to be keys to success. The scale that digital media demands requires the opposite: brands need to collaborate to maximize resources and reach.
Wong took steps to build that collaborative spirit early on. Before starting as Time Inc.'s head of digital in January 2016, she called each editorial brand's gm to get acquainted. In her first week on the job, she sat down individually with over 60 people across the company. Today, all the editorial brands meet weekly in one room, a move that people inside the company say boosts morale and conveys the sense that someone competent and detail-oriented is involved.
"We'd had such disorganized and poor leadership at Time Inc., technologically," says one current editor. "She seemed very hands-on and ready to dig in the weeds."
Wong has completed the migration of all of Time Inc.'s brands onto a single CMS, a project that, according to executives, had been in the works since 2010. She's pushed out new mobile- and video-focused digital brands that draft off the company's legacy magazines, like Time Health, Coinage and Well Done. She's also overhauled The Foundry and plans to modernize the consumer marketing group later this year.
Not all the changes have gone over well. Wong didn't think Time Inc.'s sponsored-content offerings were competitive, so she tried to standardize their packaging and pricing across the brands, according to current and former Time Inc. executives familiar with her thinking.
The pushback was swift. According to multiple sources with direct knowledge of the matter, branded-content people at Time Inc. bristled at Wong's attempt to create uniform pricing for branded content across the company's editorial brands.
Or, put another way, by a current executive: "Fortune magazine is not PopSugar."
Wong says that those frustrations have more or less been resolved. While the Foundry charges a set rate for certain kinds of creative work, pricing across the editorial brands remains variable. "Our whole company has embraced native and branded content now," she says, adding that she has a lot of sympathy for the old sensibility. "For a news brand, do I believe you can do native and branded content?" she asks rhetorically. "Yes, but not in all cases. … It's about finding where it's appropriate."
Wong's strategy: Make The Foundry a creative agency of record for major advertisers; selling new digital products like a paywalled library of instructional videos or branded health trackers paired with health content; and making data-targeting powerhouse Viant and mobile-focused programmatic ad-buying platform Adelphic into a self-serve ad-targeting platform to compete with Google and Facebook.
"We see a path to a billion dollars [in digital ad revenue]," Wong says. "It won't be easy, but we can get there."
The path to that billion is steep. Google and Facebook gobble up most of the new dollars coming into digital advertising, and Time Inc., which was built on a model of broad-based media, has struggled to offer digital content that people will pay for. Other, younger media companies like Refinery29 and BuzzFeed are growing faster and are laser-focused on millennial readers.
Meanwhile, every move Time Inc. makes will be scrutinized by Wall Street. "It's not enough to say you're going to trim expenses or grow audience anymore," says Tim Nollen, a senior media analyst at Macquarie who covers Time Inc. "Everybody in media needs to see revenue growth."
Nonetheless, Wong is upbeat, recalling how her McKinsey days taught her to see the positive, even in a dire situation.
"It can be terrifying, because you look and all of a sudden you see, 'This place has all these problems,'" she says. "But you can also be positive and say, 'I also learned these things.'"
https://digiday.com/?p=241542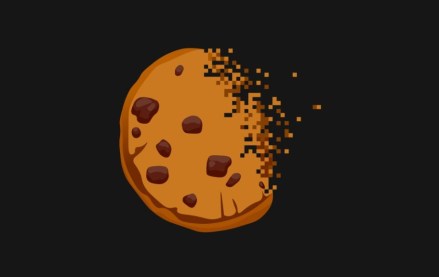 September 25, 2023 • 1 min read
During the Digiday Publishing Summit, execs from companies including Condé Nast, Dotdash Meredith and Thomson Reuters assessed the industry's readiness.
September 25, 2023 • 5 min read
Publishing executives shared their honest and unfettered opinions on the rise of generative artificial intelligence technology and its impact on traffic, IP protections, content production and jobs at the Digiday Publishing Summit last week.
September 25, 2023 • 5 min read
Here is A sampling of other AI-related news from last week.