Facebook's Silicon Valley approach has hindered its video ambitions
March 15, 2018 • 8 min read
•
•
Mark Zuckerberg might have done away with Facebook's "move fast and break things" motto in 2014, but that's still how his company has approached its own industry-shaking pivot to video. And it's a big reason why Facebook has struggled to come up with a viable video strategy — for itself as well as its content partners.
Today, Facebook's top video priority is Facebook Watch, a 7-month-old tab on the platform that offers episodic video shows and some live sports. Armed with a 2018 budget of a reported $1 billion, Facebook has been cutting checks to all sorts of media partners — from entertainment publishers to sports leagues and soon, to news outlets — to get people to come to Facebook specifically to watch video. At the same time, Facebook has been running mid-roll video ad breaks to deliver ad revenue back to the media partners supplying Facebook with video.
But for all this effort, few users are going to the Watch section, and of those that do, few are watching long enough to hit the mid-roll ad break.
These are just two of the latest examples of Facebook testing a video product — Facebook Live and Suggested Videos being two previous examples — that has failed to catch on with users. Facebook's frenetic product-testing approach that's typical for Silicon Valley might work in other areas of tech, but it hasn't helped the company fundamentally change how Facebook users behave on the platform.
Facebook declined to comment on the record for this story.
Facebook wants video 'communities'
Facebook's efforts in video have always been a series of product tests. The goal: Get users to spend more time on Facebook. The company is promoting programming that gets users to create Facebook Groups to talk about shows on Facebook. In a conversation with actress Kerry Washington during CES, Facebook's vp of product Fidji Simo discussed how Washington's Watch series, a scripted drama called "Five Points," will have custom Facebook Groups to drive conversations around social issues the show raises. Producers will also create "Five Points" character profiles that audiences can interact with.
When taking pitches for Watch shows, Facebook is interested in ideas with this type of social or interactive element. Another example is ESPN's "First Take: Your Take" Watch show, which invites users to debate ESPN personalities.
"As Facebook looks to grow their video business, [social TV] as a tool is a smart idea," said Bernard Gershon, president of GershonMedia. "There are social experiences around live TV events, and Twitter lights up on those nights as people share their thoughts. I think there is an opportunity around live game shows or other events with a social component. I'm not sure that [video-on-demand] programming provides the same opportunity."
Facebook recently hired Matthew Henick from BuzzFeed as its new head of global video content strategy and planning in Facebook's media partnerships group.
Henick's hire reinforces Facebook's focus on socially driven video shows. During a recent TV industry conference, Facebook's head of creative Ricky Van Veen said Facebook isn't trying to take on Netflix. "We're not going to win by competing in prestige hourlong dramas," he said. "What's going to differentiate us is that show that uses the social fabric of Facebook."
But this is different from how Watch has been presented in the past: as a home for episodic, TV-like longer video series. Some publishers argued that Facebook doesn't have to choose one over the other.
"While they might say they're not competing with Netflix and Hulu, I would say they are," said Bennett Spector, vp of brand strategy at Bleacher Report. "Watch is a land grab to get this premium content, whether it's hourlong or 20 minutes. But there are two distinct video products: Watch as a video destination and the other, in the feed, which is to capture real-time conversation."
Still, Facebook's recent moves have created "just a tremendous amount of uncertainty" over what Watch eventually becomes, said an exec from an entertainment publisher that's produced multiple shows for Watch. "Ten years after YouTube, they're going to end up creating just another, smaller YouTube."
Media companies have growing doubts about Facebook
Outside of offering subsidies for programming, Facebook hasn't delivered meaningful ad revenue back to media companies. When Facebook stopped funding live and on-demand news feed video at the end of last year, it forced some media companies to pull back from Facebook publishing.
One exec from a TV and digital publisher that participated in Facebook's live and on-demand video licensing deals said his company has stopped producing new videos for Facebook. It's now just posting existing video clips from some of its other platforms on its Facebook pages. Another exec, from a top news publisher that also received monthly subsidies from Facebook, said his company is publishing about 90 percent less native video than it was when Facebook paid it to produce live and on-demand videos.
"There was no longer a financial return, and there was always this conversation about whether we were cannibalizing our on-site audience," said the news publishing exec. "And frankly, why give them stuff for free when we can monetize that elsewhere?"
Christy Tanner, evp and gm of CBS News Digital, said while CBS publishes to Facebook and is in constant conversations with platform partners, the company will "never give our content away without monetization." CBS News uses Facebook for video distribution when it makes sense — such as going live during big breaking news stories — but its priority is to bring people back to its own sites and apps.
The TV and digital publisher, which ended up producing multiple Watch shows, said the company tested the Watch audience by not promoting the shows within the news feed.
"We wanted to see the unvarnished view [of Watch's organic audience], and the answer was in the hundreds or single-digit thousands of views — it was literally nothing," this exec said. "We ended up telling them, 'We'd love to be in the video business with you, but you have to come back to us when there is a business.'"
With the mid-roll ad breaks in Watch not working, Facebook has more recently started testing pre-roll ad units within Watch, but hasn't disclosed much information to media partners, sources said.
One source recalled a recent meeting with Facebook where the platform's reps floated the idea of a new banner ad unit — complete with a mock-up — which would reside underneath the video player. "It was astonishing. But if you think about all of the different ways they have attempted to monetize video, nothing's worked," this person said.
To its users, Facebook is not a video platform
Underlying this friction is the question of whether a product-driven company can really be in the entertainment business. "Facebook has a very product-first approach to thinking about things," said the TV and digital publishing exec. "Netflix didn't get 'House of Cards' because of data; [the producers] were pitching that show around town, and Netflix showed up with the biggest checkbook — it was very traditional."
It's one of the biggest questions hanging over Watch. Van Veen said he does not want to compete with Netflix and the streaming giant's $8 billion annual content budget. Facebook doesn't even want to compete with YouTube Red, which is spending a fraction of what Netflix is but is entirely focused on acquiring TV shows and movies.
One argument in Facebook's favor is that it's only going to succeed in video if it creates a new type of product and viewing experience that users can't get anywhere else. In that context, it shouldn't try to compete with Netflix or YouTube.
"If Facebook wants to invest in programming to keep people stuck on Watch for a long time, they will have to go out of the normal conventions of programming," said David Spiegel, CRO of Inverse. "But the reality is, that product is going to have a much smaller scale and build audiences slowly over time because you're talking about a huge behavioral shift that's tied to utility."
And that is the fundamental issue that Facebook is dealing with. People don't go to Facebook to watch videos, and to convince them to do something that they're not used to is going to take time and a great deal of commitment.
But Facebook is also proudly from Silicon Valley, where the model is to test different products and invest in what works and jettison what doesn't. Facebook itself has only committed to spending on content through 2018, with no hints on what kind of funding it will provide next year and beyond. So if the socially driven approach to Watch programming fails, Facebook might stop investing in Watch — just like it did with Suggested Videos, Facebook Live and even the silent autoplaying news feed video format. Publishers, as always, will be caught in the middle.
"Bashing on Facebook is the new black; everyone feels like it's time to poop on them," said Spiegel. "You certainly have the right to, but you've been playing along and feeding this beast for so long — so shame on you if any of these things that Facebook does isn't in your best interest."
For more on the future of TV and video, subscribe to Digiday's weekly Video Briefing email. 
https://digiday.com/?p=279627
October 2, 2023 • 1 min read
•
•
The publishers who attended DPS were focused on the potential upsides of applying the technology to their operations while guarding against the downsides.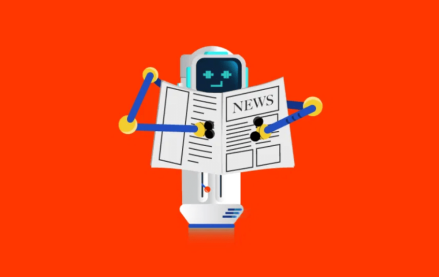 October 2, 2023 • 4 min read
•
•
Now that ChatGPT users can surf the internet for information, some publishers are reconsidering the weight of the issue.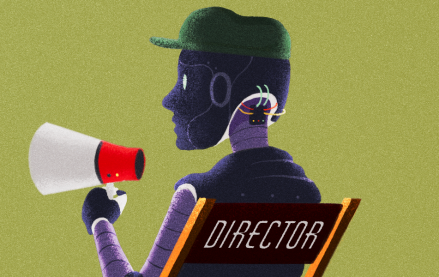 October 2, 2023 • 5 min read
•
•
As Meta makes celebrity-like chatbots, ChatGPT learned to "hear," "see" and "speak" while Spotify is piloting AI-translated podcasts.